Posted by Active Baby Canadian Baby Store Online on 2023 Feb 1st
Sleeping sacks, also sometimes referred to as sleep bags or wearable blankets, are a great alternative to swaddling that can keep your little one safe and warm without the dangers of loose blankets and other bedding. A typical sleeping sack forms a pouch around the baby's legs, allowing for freedom of movement, but restrictive enough to help prevent older babies and toddlers from climbing over the rail of their crib.
Sleeping sacks can technically be used from birth, though most babies will be happier if swaddled when they first arrive. When the time comes to transition from swaddling, a sleeping sack provides comfort and warmth that can help them sleep better.
What to Look for in a Sleeping Sack
There are several things to consider when choosing a sleeping sack for your baby. Some of the main considerations are: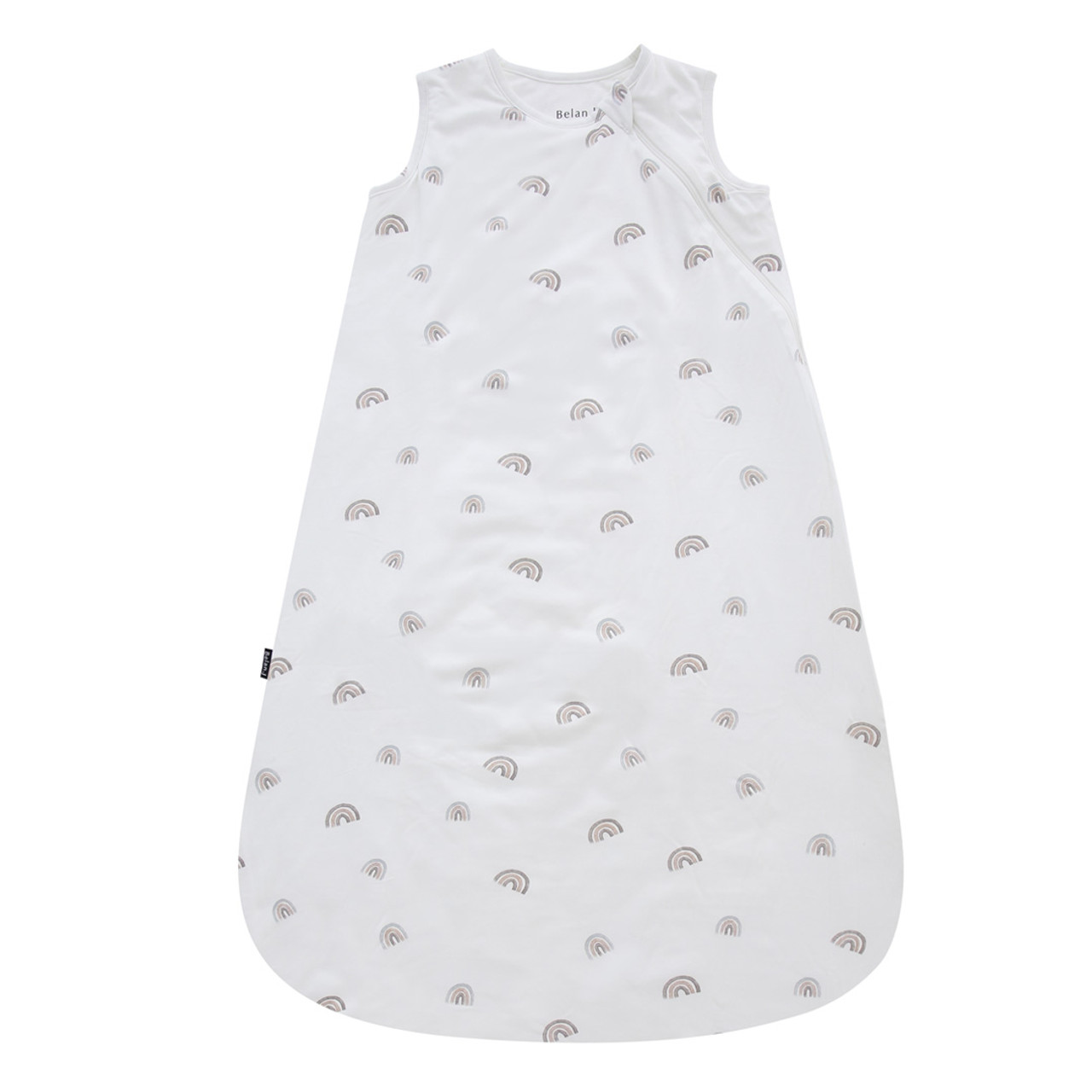 You will naturally want to find a high-quality sleeping sack for your little one. You can get a sense of the overall quality by looking at how well-constructed it is. Is it soft to the touch? Does it feel durable? Is the stitching of high-quality?
The material of the sleeping sack is important to ensure your child's safety and comfort. Many will think automatically of cotton, but other choices like merino wool and bamboo rayon or bamboo viscose are very popular. Lightweight, durable, and incredibly soft, they have several advantages such as the ability to wick away moisture, regulate temperature, and repel odours. Both remain soft and cool to the touch, minimize wrinkles, and are sustainable and eco-friendly.
Sleeping sacks come in a range of sizes to suit your baby as they grow. You will want the sleeping sack to offer some restraint, as it helps to keep your little one safe while also making them feel secure by restraining their kicks and creating a sense of being held or contained.
TOG stands for Thermal Overall Grade and is a means of measuring the insulation of garments and bedding. The rating goes from <1 to 3.5, with a higher rating indicating greater warmth. Since you don't want your baby to be either too warm or too cool, the TOG rating is a useful means of deciding which is the right sleeping sack for your situation.
If your baby's nursery is kept on the cool side, you will want a higher TOG rating, while warmer weather, or keeping the thermostat high means you should choose a lower rating. Keep in mind that TOG ratings combine, so you will need to consider not only the temperature of the room, but also what your baby is wearing.
TOG 0.5 is suitable for rooms at 24°C and above
TOG 1 is suitable for rooms between 19 and 23°C
TOG 1.5 or TOG 2 would be appropriate for temperatures between 17 and 21°C
TOG 3.5 is for cool weather below 17°C
In all cases, the sleeping sack can be combined with warmer clothing at the lower end of the temperature range, and lighter clothing at the higher end.
Baby Infant Car Seats in Canada
Blog - Active Baby Canadian Online Baby Store