Posted by Active Baby Canadian Baby Store Online on 2023 Feb 17th
If you are feeling overwhelmed by the number of choices you have when choosing a stroller, you are not alone. Stroller reviews are a great resource if you are trying to decide between specific models, but if you have no idea where to begin, they may not be as useful as you would like.
To help you out, here are some tips on how to pick the perfect stroller for your baby.
Types of Strollers
While many of us will have a particular image in mind when we hear the word, there are several types available, suited to different needs. The basic types are:
Full-sized Strollers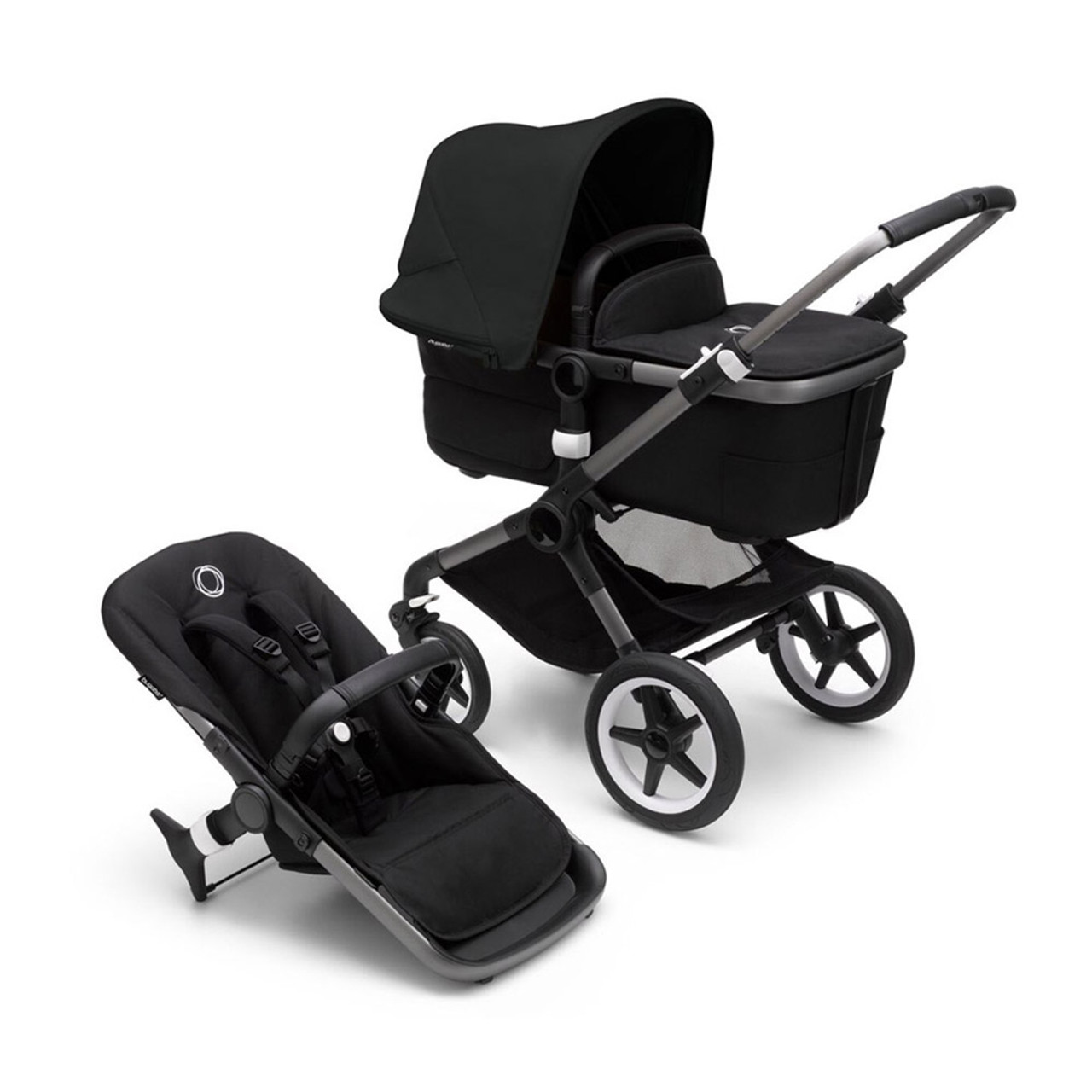 This is possibly the most familiar to many people. A full-sized stroller is somewhat larger than other types, with sturdy wheels, and some room for extra cargo. They may close up for ease of storage when not in use. Seating position may be adjustable for little ones who can't hold themselves upright.
Pros of full-sized strollers include:
Wide and comfortable for your little one
Option to mount the seat facing forward or the rear
Option to attach a car seat
Sturdy tires with good absorption
Storage space for additional cargo
Availability of useful accessories
Some of the points to consider are:
Bulky and heavy, which makes them difficult to travel with
Takes up space in small homes or apartments
Lightweight or Umbrella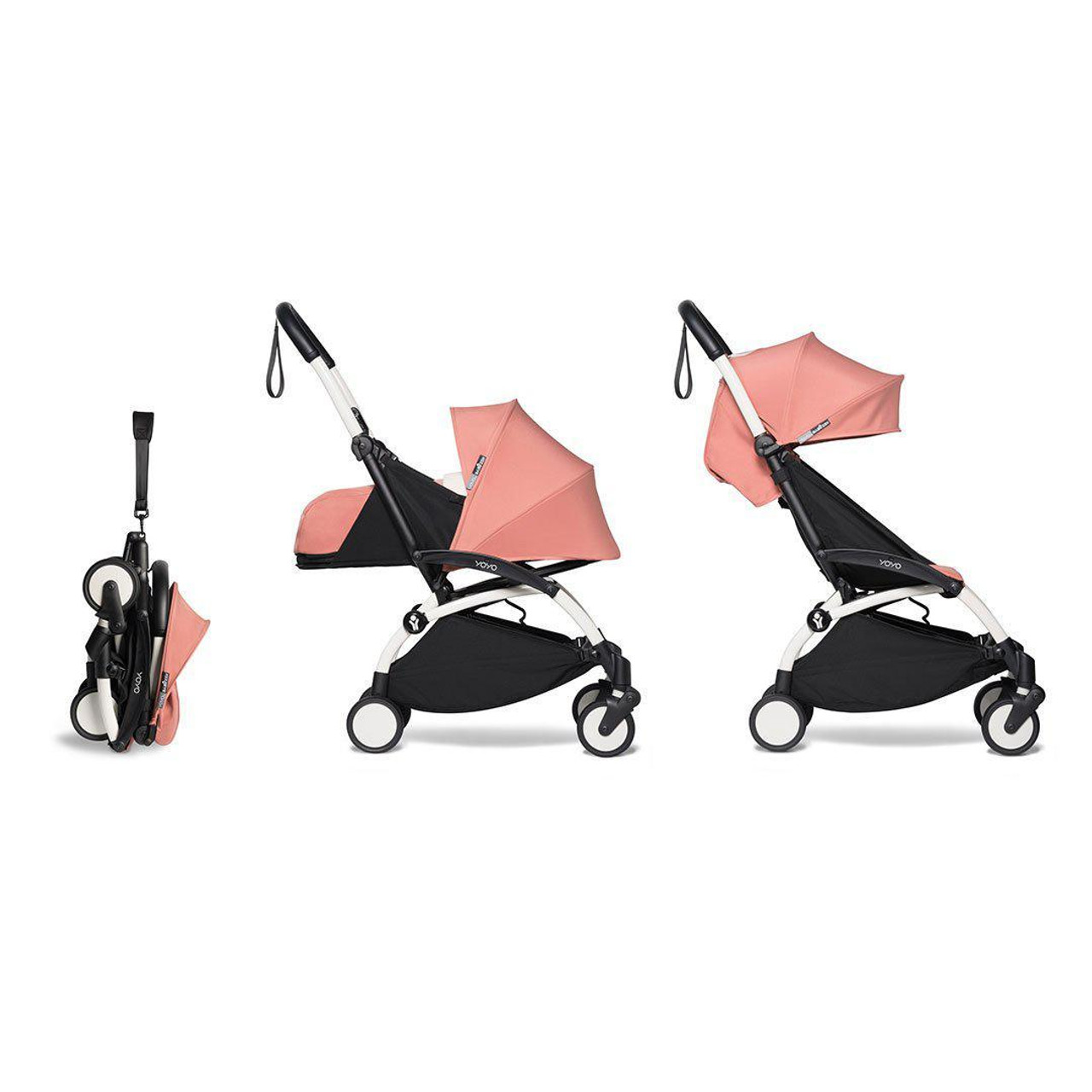 A typical umbrella stroller is smaller and lighter but is lacking in certain features. They are also generally not for use before the age of 6 months. They are designed to be simple and compact. The pros of Compact Strollers & Lightweight Strollers include:
Great for travel and getting around in tight or crowded spaces
Easy to travel with
Good for toddlers and preschoolers
The points to consider include:

Smaller wheels, making them harder to manoeuvre, especially on rougher terrain
Generally have an upright seating position, making them unsuitable for small babies
Fewer accessories
Jogging Strollers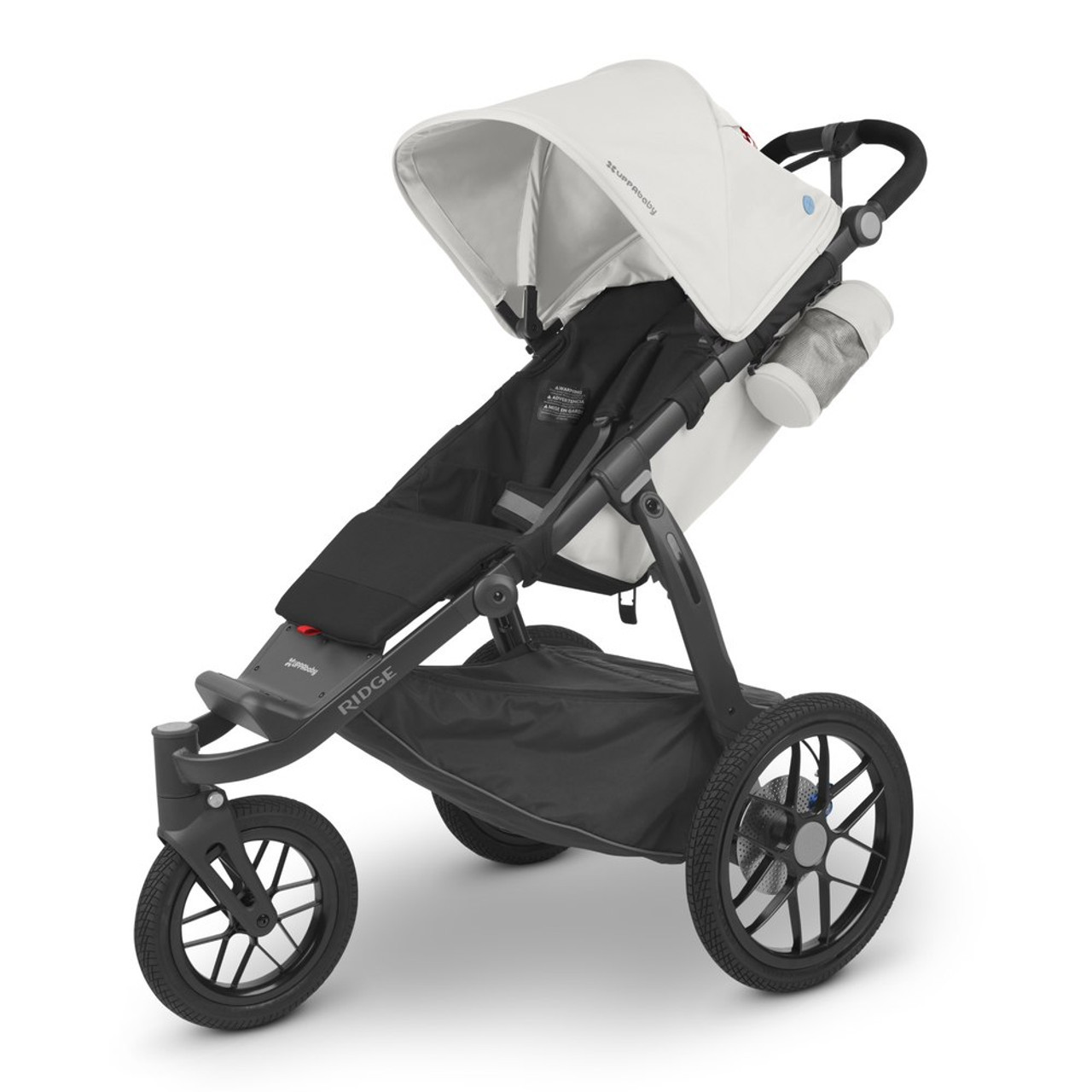 Jogging strollers have become more popular with parents who seek to stay active after the birth of their child. They are designed to make physical activity safer and easier and include pros such as:
Superior suspension to keep your baby comfortable whether you walk, jog, or run
Often have an adjustable front wheel that can lock (for stability) or swivel (for manoeuvrability)
May be compatible with car seats
Hand brake, wrist strap, and 5-point harness for safety
The points worth considering include:
A bit on the heavy side
Can't usually fold as small as an umbrella stroller
Jogging isn't recommended until the baby is at least 6 months of age
Double Strollers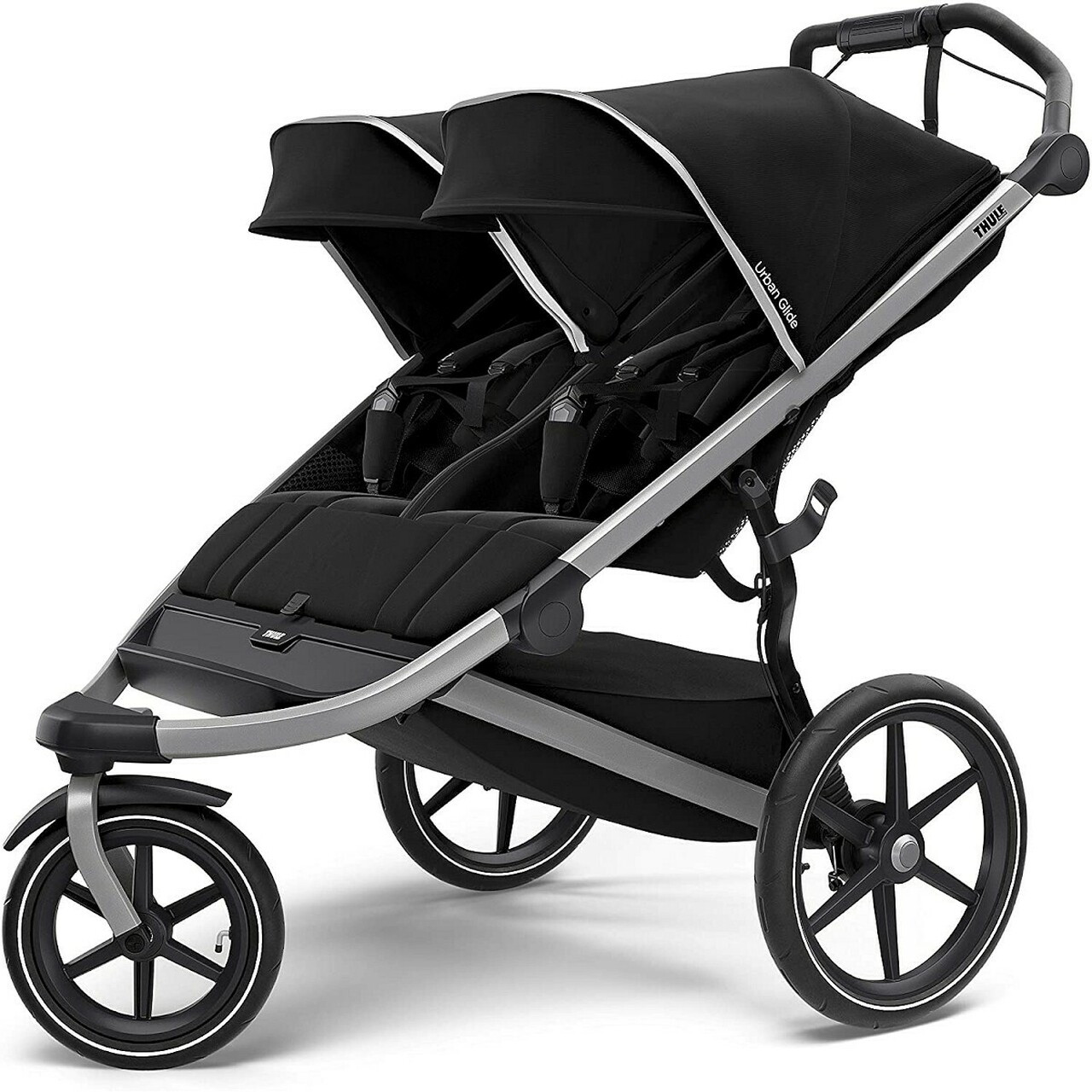 A great choice for those with twins, or two young ones close in age, a double stroller allows then to ride together. Some doubles place the children side-by-side, while others place them in line. Benefits of double strollers include:
Easily bringing more than one child with you
Generally have more storage space
Points to think about before purchase include:
They are larger and thus need more space in a car's trunk when travelling
If used by children of different ages, you may find the older one no longer wants to ride, leaving you an unneeded extra seat
Can be difficult to manoeuvre due to length or width
Car Seat/ Travel Strollers
More of a bundle which includes a car seat and stroller than a distinct type of stroller, the travel system lets you attach a car seat to the stroller, making transitions from car to stroller quick and easy. The pros of a travel system include:
More cost efficient that buying the car seat and stroller separately
Allows you to move your child easily without having to wake or otherwise disturb them
Points to consider include:
Like double strollers, they may be best for short-term use, with your child outgrowing the car seat relatively fast, though of course you can continue to use the stroller without it
They often have fewer features than other strollers
Some Things to Think About
Obvious concerns will include price, quality, and safety, but you should also consider your specific needs and how you will use the stroller. Will you travel often or need to take it on public transportation? Will you want one that can accommodate a car seat?
Your needs may change after the first six months of your child's life as they start being able to sit up and you can engage in activities such as jogging, so take some time to think ahead about your current needs and future activities. Also consider whether you will continue to grow your family with another child.
No matter what you are looking for, there is a stroller that is right for you, whether one of the above, or a model that combines the functionality of more than one, such as a double jogging stroller.

Active Baby is your top Canadian Online Baby Store with store locations in Langley and North Vancouver.
The brands we love: Bugaboo, Uppababy, Clek, Diono, Babybjorn, Baby Jogger, Beaba, Thule, ERGObaby, Mountain Buggy, Peg Perego, Maxi Cosi, Chicco, 4moms, SkipHop, Vonbon, Little & Lively, Minimoc, North Face, Sorel, Stonz, Mymayu, Bogs, Yumbox, BabyZen Yoyo and more.