Posted by Active Baby Canadian Online Baby Store on 2017 Oct 4th
When you are in search for a baby shower gift or deciding which baby stroller to choose for your first born, Active Baby has no shortage of high-end baby stroller options to choose from.For the past five years, the City Select model from Baby Jogger has been incredibly popular (especially for mothers with 2 or 3 kids) with the 1 or 2 stroller seater convertibility. This allows you to carry up to three kids. Now that is what I call convenient.
In 2016, Baby Jogger is upping its game with a new-and-improved version of the City Select called the City Select Lux.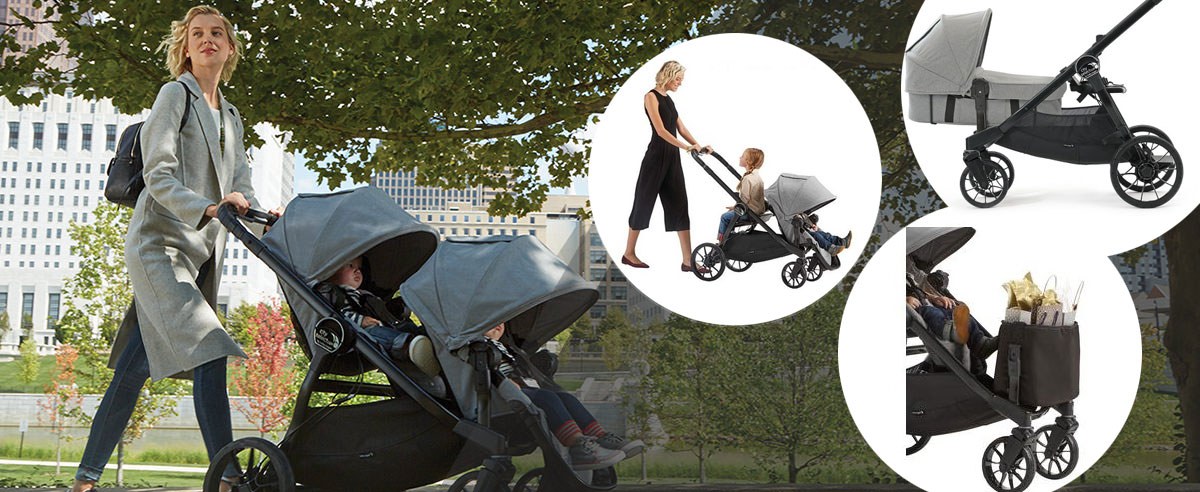 The feature that draws people most to its ability to revert to a one-seater stroller after your firstborn has outgrown it. Unlike a lot of other side-by-side double strollers, you can use it as a single stroller just by putting one seat. When the first child is done with a stroller, parents can go back to single stroller, and that's what people like best about the City Select stroller.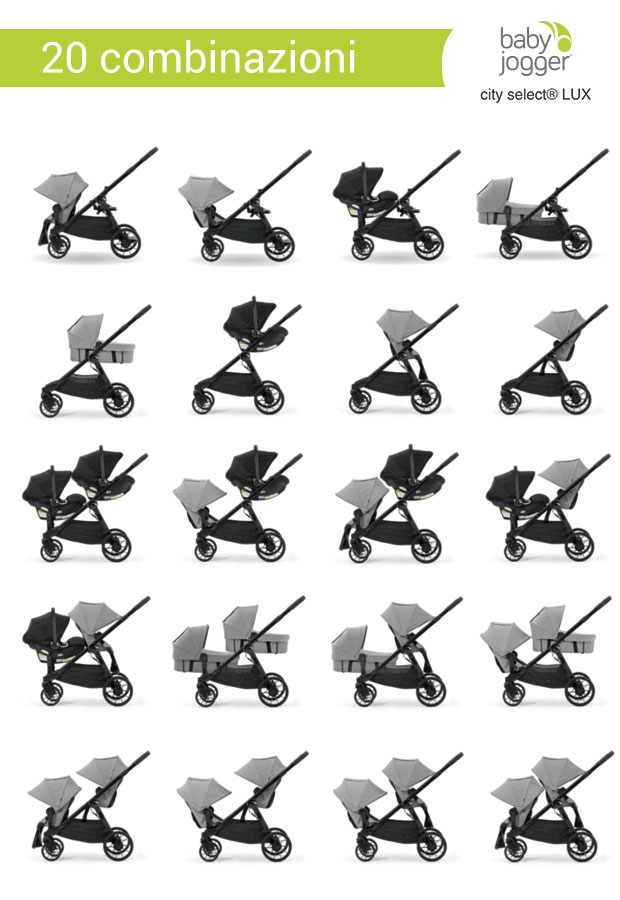 The add-on features include the option to install a basket for groceries or other items as well as a bench seat for toddlers.
Similar to the City Select, which reconfigures to 16 positions, the City Select Lux converts to 20 different seating positions and can hold either two car seats or two basinets, one seat with shopping basket, or one stroller seat and one bench seat.
Underneath, the storage basket is also slightly larger than the City Select, and the City Select Lux folds down to be 30% more compact in size compared to the City Select stroller.
New model features also include the City Select Lux to be easier to maneuver than the City Select. These include a brake located closer to your fingertips, more speed settings, a handle bar extending about one inch higher than City Select, and suspension to all four wheels. The rear wheels are also slightly larger in the new design.
This stroller was released in May 2017 and a bit more expensive than the Select at $1,195 CAD.
The City Select Lux is a trendy, elegant and sophisticated version of the original. It's for people who want a City Select type of stroller, but are willing to add a little bit more expense for an updated and more elegant stroller.
As the name suggests, the Lux has many of the same features as City Select but is, well, a lot more—de- luxe.
For parents who want to go for the latest and the greatest and the City Select Lux definitely looks more trendy because of the colour of the fabric, and the touch of its soft textures.
Although there are new and exciting changes in terms of the new Lux model, fans of City Select strollers will be happy to know that the brand will NOT be discontinuing the original: both models will be available at our online baby store at Active baby.ca or visit our Active Baby baby store North Vancouver location or baby store Langley location. Learn about the large selection of items in our baby stores. View our wide range of Baby Jogger strollers and accessories and more on the website at Active Baby.