Posted by Active Baby on 2020 Dec 11th
Being a parent is one of the best things in the world and choosing the right stroller for your little one is an essential decision. With brands like Bugaboo and Uppababy offering a wide range of options, It's important to know when you can move your newborn from the bassinet to the seat without causing harm or switching them before they're ready. This transition is an important milestone that ensures your child's comfort and safety while accommodating their growing needs.
For those in this predicament, here's a guide on when to switch from the bassinet to seat.
Understanding Bassinets and Seat Positions:
Bassinets are designed to provide a cozy and secure environment for newborns. They typically feature a flat and well-padded sleeping surface, perfect for infants during their early months. On the other hand, seat positions are more upright and allow older babies to sit up and explore the world around them.
Best Ways To Know When To Switch From The Bassinet To The Seat Position
1. Good Head Control
With any type of baby strollers, it's important for your baby to have good head control when moving them into the seat position. This is due to the incline the seat position has over the bassinet position.
The bassinet doesn't require any initial head movement because the baby is lying flat. When moving into the seat position the head has the potential to tilt forward or to the side which may cause problems with your child being uncomfortable.
2. When Sitting Well By Themselves
Another indication that your baby may be able to move from the bassinet to the seat position is when they can sit up somewhat themselves.
Children that can sit up have more strength in their back, neck, and legs which allows them to easily reframe from moving around when pushing the baby stroller over a lot of bumps.
Having the ability to sit up also allows your baby to see the world in a much better way. When they're ready to sit up their eyes are developed enough to be able to see longer distances.
Having the ability to sit is a good indication your baby is ready for the seat.
3. When They Become Too Long or Big For The Bassinet
For children that are larger than others it's a good idea to move them to the seat position once they've outgrown the bassinet.
While the bassinet may be good for smaller babies, babies that are in the higher growth percentage may require additional room to stretch.
This is where you may want to consider moving them into the seat instead of the bassinet. If their legs and head are touching the ends, then try the seat.
4. 4-6 Months Of Age
When your baby reaches 4 to 6 months of age, you can try to change them into the seat position. At this age their muscles are generally getting stronger and their curiosity to see the world is also starting to peak.
Babies tend to be more restless at this time when in the bassinet position because they tend to get bored easier and want to see new things, even though they may not see too far in front of themselves.
If 4 months isn't quite right, wait until they're six months of age. There's no age limit on when you should move them, it's about when the baby feels right and sits right in the position. Don't be afraid to try it at different age intervals in their growth and development.
Knowing when to switch from a bassinet to a seat position is an important decision that ensures your baby's comfort, safety, and development. Brands like Bugaboo and Uppababy offer strollers with bassinet and seat options like with the Bugaboo Fox 3 Complete Stroller and UPPAbaby Vista V2 Stroller, allowing you to make a smooth transition as your baby grows. Remember to consider the signs of readiness, follow the manufacturer's guidelines, and pay attention to your baby's comfort throughout the transition. With the right timing and careful observation, you can provide your little one with a stroller experience that suits their evolving needs.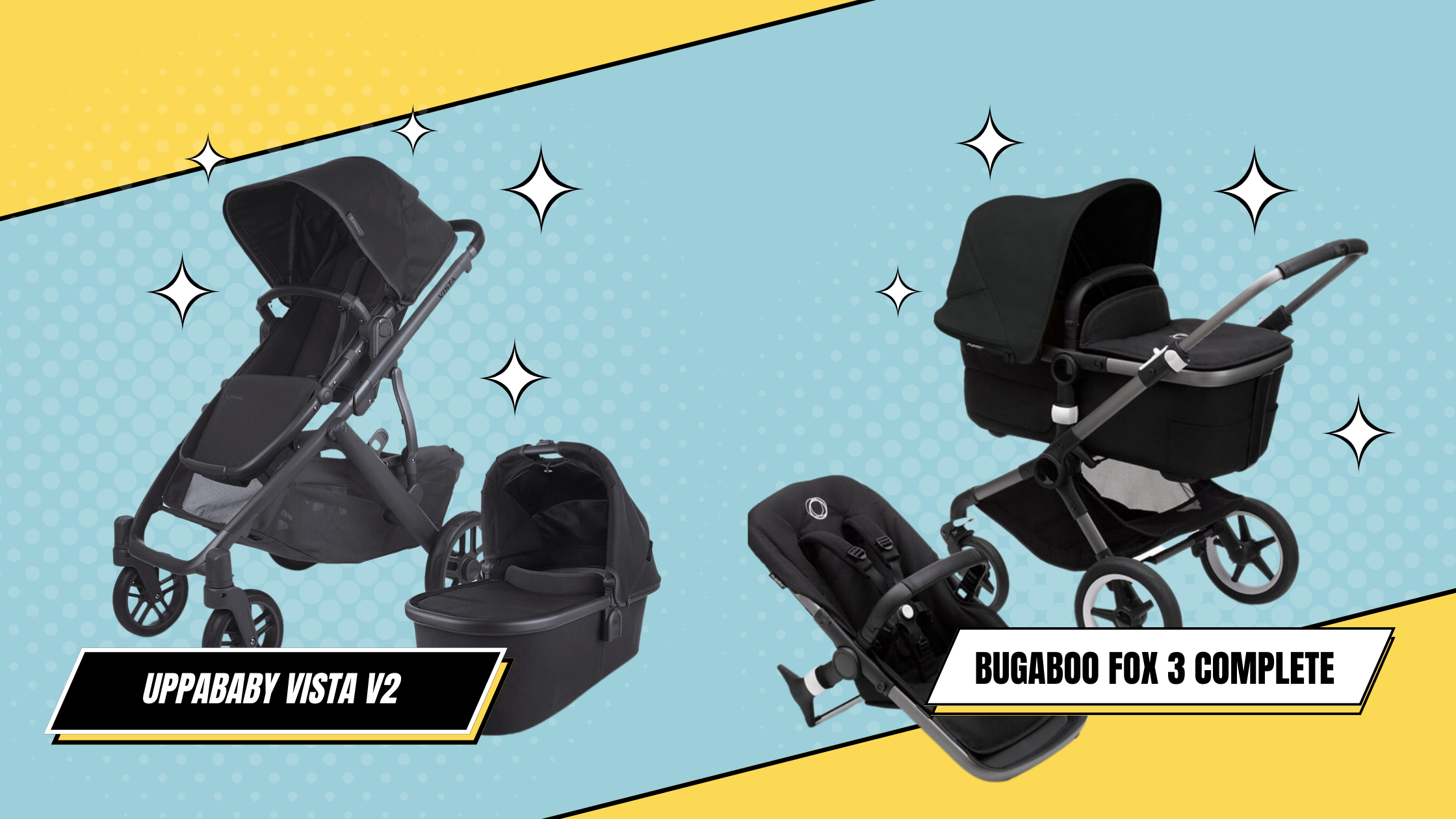 Bugaboo Accessories
Uppababy Accessories
_______________________________________________________________________
Active Baby offers competitive pricing on infant car seats, Bugaboo bee strollers, convertible car seats, a variety of popular baby strollers, compact strollers, co sleeping cradles, cribs, nursing furniture, and double strollers to meet your families needs.
Active Baby has a variety of baby items at the baby stores and the online baby store.