Posted by Active Baby Canadian Online Baby Store on 2017 Oct 4th
Whether you're getting groceries or hiking in the mountains, a baby carrier can make it easy to go-hands free, and snuggle up with your baby while you're going about your day. Two of the most popular baby carrier brands available at Active Baby are Ergobaby carrier and Tula carrier.
Let's review the Ergo Carrier vs the Tula Carrier for functionality and comfort.

As the name suggests, Ergobaby carriers are designed to be ergonomic for active parents who want to get outside and go about their day with baby close in contact. The Ergobaby carrier is available in three styles—360, Performance and Original—there is a model for every type of parent, child age and lifestyle.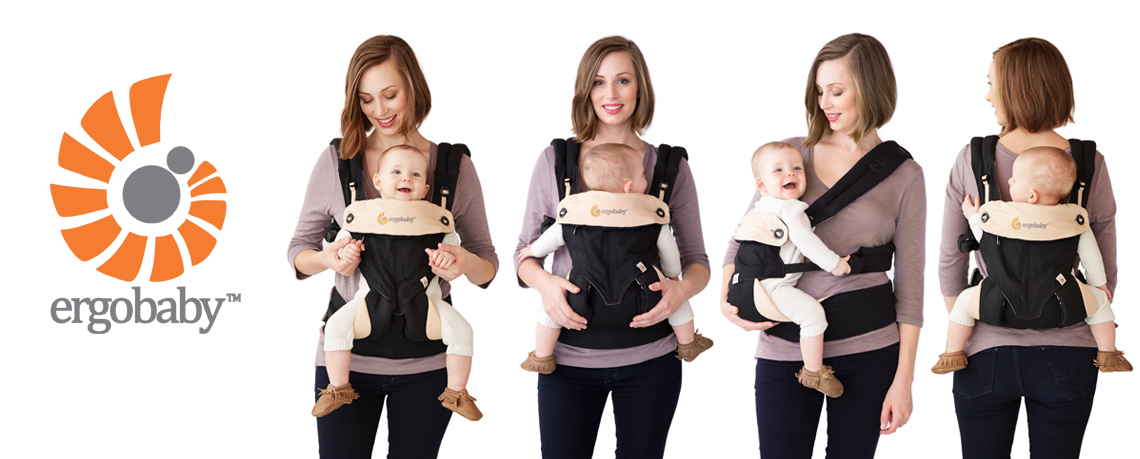 Ergobaby carriers come in a variety of beautiful solid colours and are made using a thick, sturdy fabric. They are able to carry a baby up to 45 lbs. and feature triple stitch safety tabs, ergonomic seat buckets and a tuckable privacy hood. Unlike Tula, which offers only one carrier model to accommodate both infants and toddlers. Both Ergobaby carriers and Tula carriers have the option of adding an infant insert for newborn.
Parents who live in warm climates, or tend to love taking baby on workouts with them, will love both the Tula carrier and the Ergobaby Performance Carrier. which boast Neoprene fabric and breathable mesh. "If you're doing the Grouse Grind, it's going to dry really fast," says Karen of Active Baby. The Ergobaby Performance carrier is also great for parents on the go because it has two pockets for keys and diapers.
For parents who want their kids to get as much exposure to what's going on in the world around them, there's the Ergobaby 360 carrier . This versatile four-position carrier is the most popular and most expensive from the brand. It is the only one that allows the children to face out into the world too.
A wide variety of Ergobaby carriers at Active Baby retail stores in North Vancouver and Langley, or through the online baby store at Activebaby.ca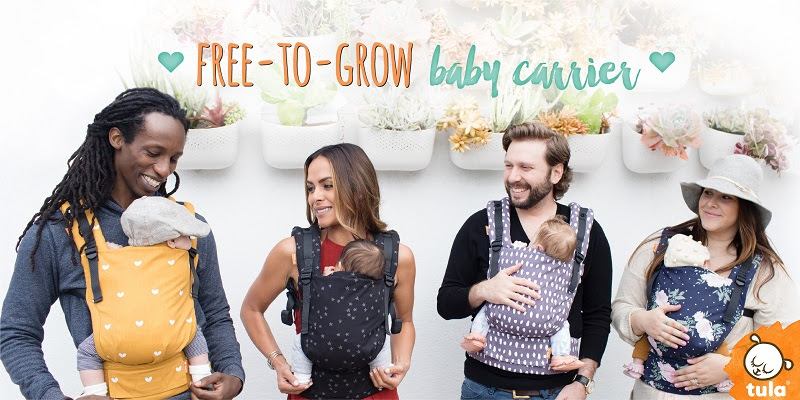 The Tula carriers do not have a baby-looking-forward option like the Ergobaby carrier 360 does, The Tula Carrier has Neoprene waist straps (but not shoulder straps) for those active and outdoorsy parents out there, and we know there are many in Canada.
Tula Carrier Free to Grow model , can be used for babies from seven pounds up to 45 lbs. It does have adjustable crotch section, which can be made wider and narrower as baby grows. Parents especially love the Free to Grow model because they can purchase just one carrier for their child's early months and have it for years to come. It does not require purchasing an infant insert which can be costly and cumbersome.
"Tula free-to-grow carriers are doing extremely well", says Karen Russell Taylor who works at Active Baby. "A lot of people are loving these, also because they've got such cute prints."
Tulas are available in three different styles—Free-to-Grow (7-45 lbs), Standard (15-45 lbs) and Toddler (25-60 lbs)—with the Free-to-Grow carrier, which is suitable from birth till toddler age, being the most popular.
Tula Sale:
Tula standard and Toddler Carriers are currently 20% off now at Active Baby. Sale ends Oct 15. Hurry up to grab the deal before they are all gone!
Tula carriers are available at our online baby store Canada including our Active Baby retail location of North Vancouver baby store and baby store Langley location details.