Strollers are an essential item that all parents should have. With so many strollers on the market it can get confusing as to which ones are the perfect choice for your individual needs. Two of the popular stroller choices are the Baby Jogger City Tour and the Mountain Buggy Nano. Both options are great, however how do you know which one is right for you? Let's take a look closely at what both can offer you.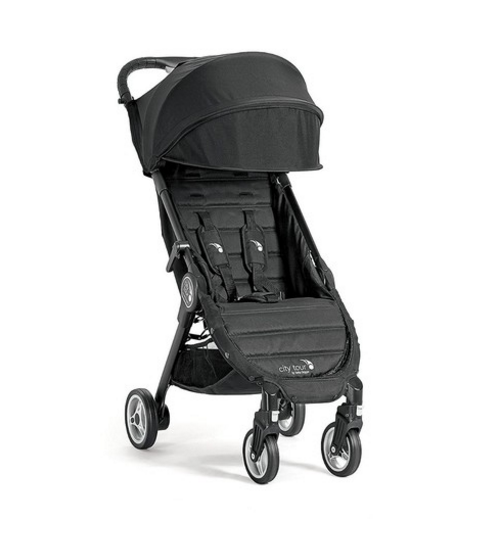 Baby Jogger City Tour Features
The Baby Jogger City Tour is a small folding stroller which is ideal for parents who may have smaller vehicles. The folding size of this stroller is smaller enough that it can fit within an overhead bin of an airplane. This means that it will take up minimal room in your trunk when traveling long or short distances.
Weighing up to 14.4lbs, this stroller is capable of providing easy lifting for both men and women. This lightweight design enables easy pushing for a smoother riding session overall without having to struggle like you would with bulky weighted strollers.
This stroller offers a one hand, two step fold that is quick and easy. This allows you to easily drop the stroller while still having your baby in your hand. The auto-lock feature kicks in when the stroller is folded allowing for easy packing. This stroller feature an overall size of 22 x 9 x 17.7.
The Baby Jogger City Tour is suitable to use from 6 months of ages to roughly 45lbs. It features an under-seat basket that can hold up to 15lbs. It's quite large considering the size of the stroller. The seat is able to accommodate toddlers easily with its tall design. Your child can also be secured in the stroller with the 5-point safety harness. The seat can recline into a near flat sleeping position. The retractable visor helps to shield your baby when on the move. It provides comfort, safety and a stylish design with an included carry case.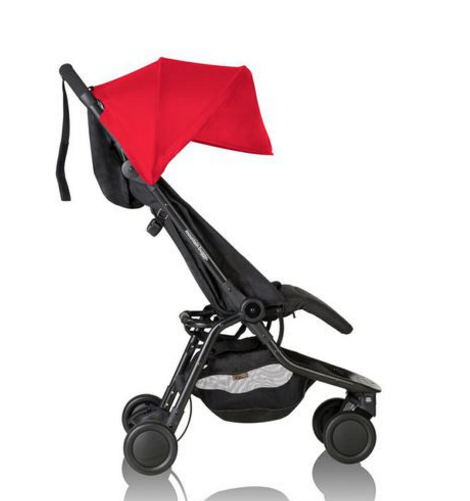 Mountain Buggy Nano Features
The Mountain Buggy Nano is a great stroller that gives users a mountain buggy experience with first class innovation. This stroller is ideal for travelling families and offers a lightweight design with 5.9kgs in weight. This stroller has a folded size of 55 x 31 x 50cm and is able to be easily fitted within luggage for transporting on automobiles, trains, and planes.
The rear wheels of the Mountain Buggy Nano feature built in suspension and 6" EVA wheels that can help to create a smoother ride for your baby. Its brake is color defined so it's highly visible and easy to see for simple locking of the stroller. For tight spaces or uneven driving, the front wheels can swivel or lock into place. This also helps to create even weight distribution for easy pushing in all terrains.
For dropping the Mountain Buggy Nano, it requires a two-button press that enables for 2 stages of folding. When folded its compact and lightweight, and has its own travel bag to fit it in. Also, available with a travel system, it's car seat compatible. It can be converted to a travel system with an on-board car seat adapter. This helps with transitioning your newborn from the car to the stroller.
One advantage of this stroller is that is has the option of having a second child added when connecting the Freerider stroller board. This board can be attached to the swift's rear axle and allows for the stroller to have a scooter like effect for more functionality.
Active Baby offers competitive pricing on many baby items. Learn about other popular baby items like:
Conclusion
As you can see, both of these strollers offer so many great benefits. By taking the time to weigh up the different features you will be able to choose the stroller that best suits your lifestyle, budget and needs. So, which one are you going to choose?

Active Baby has a variety of baby items at the baby stores like the Vancouver baby stores and the online baby store.