Have a fun and stress free vacation with baby with the help of Active Baby's top picks for travel!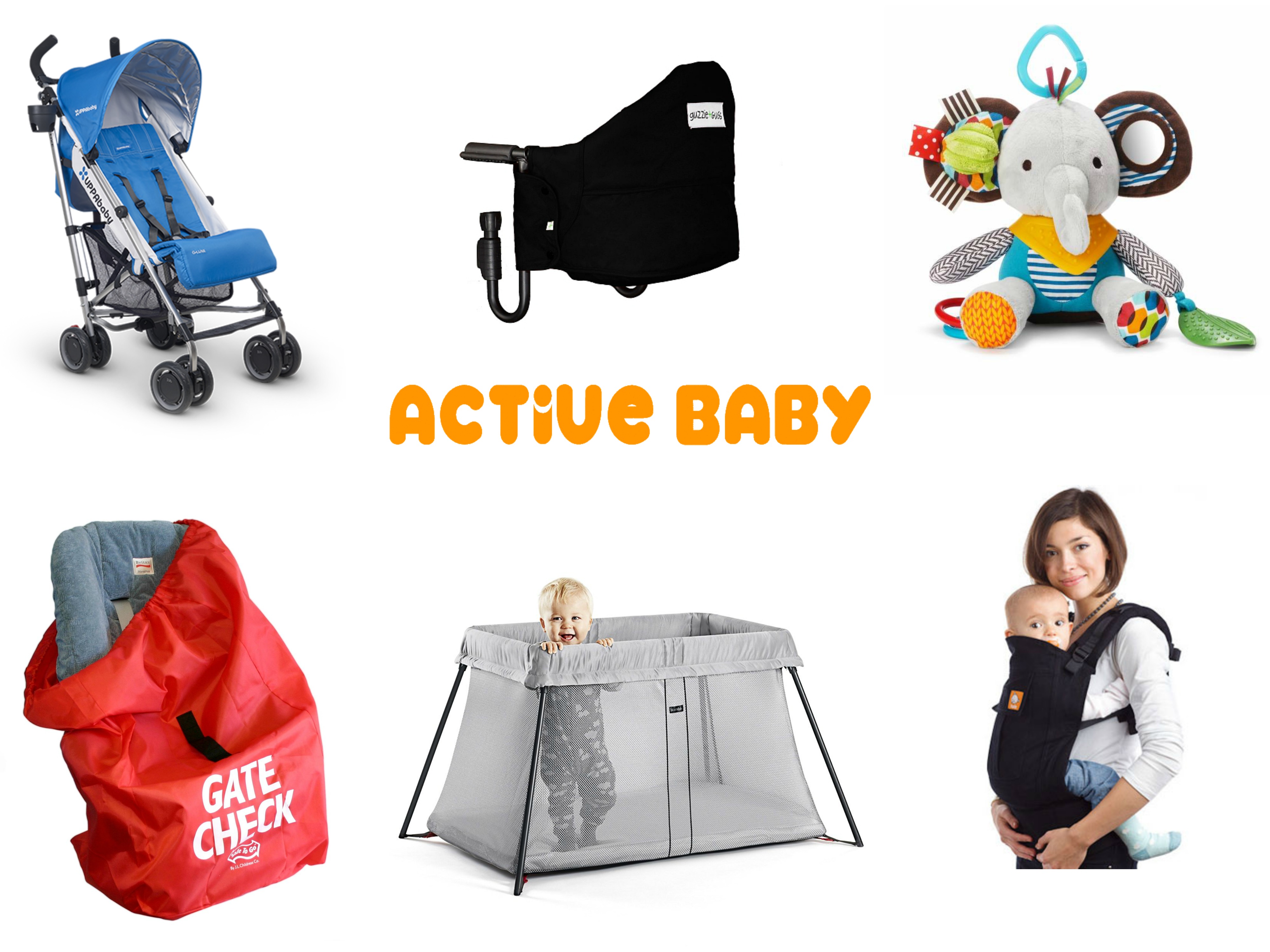 Sleeping away from home with small children has never been easier! The Play Yard Light is easy to carry, set up and fold up. The soft mattress makes the play yard a comfortable and snug place for your child to sleep on a trip. Suitable for children aged 0–3 years. It is incredibly easy to set up, there are no loose parts to attach. When you're not using it, simply fold it up and store it in the practical storage bag. The lightweight and cleverly designed playard is perfect for both small and great adventures. It's as ideal for paying a short visit to a friend's home as it is for longer journeys. You can also use the play yard as a comfy extra crib at home.
Say hello to lightness without saying goodbye to functionality. Comfortable and agile, the G-Luxe is feature-packed, yet nothing has to weigh you down. Travel time moves fast, and the G-Luxe moves with you. Flexibility every parent needs while travelling and at home!
Transport your sleek, light G-Series stroller in style. This durable accessory makes it easy for on-the-go parents. Wherever your travels may take you and your family, UPPAbaby has you covered. With the G-Series Travel Bag with TravelSafe, any damage caused to your G-Luxe during air travel is covered. Program benefits are contingent upon your stroller being within its original two-year warranty. Durable, luggage-grade 600 denier bag can be rolled up for easy storage and travel. Multiple handles allow for TravelBag to be carried by hip or over shoulder. G-Series stroller folds with wheels attached for added convenience
Use this handy, compact travel bag when gate-checking a car seat or infant carrier to protect it from dirt and germs.
A modern twist on a traditional skill - The Tula Baby Carrier is THE must-have item to allow you to keep your little one close to your heart while having your hands free. This is so helpful whilst travelling and will simply your vacation.
With Baby comes a lot of "stuff." Too much stuff. We get it. All that stuff has to be kept in place to keep from getting misplaced. Every little spoon, nipple, bottle, pacifier, stopper, and lid... keep it together with a drying station that has a place for everything.
Whether at home, in a restaurant or on a Picnic day, the Perch table-chair will give your child a special place at the family table. The Perch attaches to most tables and folds for easy storage. A handy travel bag is included, which you'll be able to store under the seat when not in use. What makes this chair so popular is its high-back; 14 inches (35 cm) of comfort; it will give more comfort and support for your little prince or little princess. Recommended for use from four months and upwards, maxing out at 37lbs.
Also we recommend bringing plenty of toys to keep baby entertained. Books and small toys are great. Some new little toys may keep your little one entertained for longer.