Posted by Active Baby Canada's Popular Baby Store on 2021 Nov 17th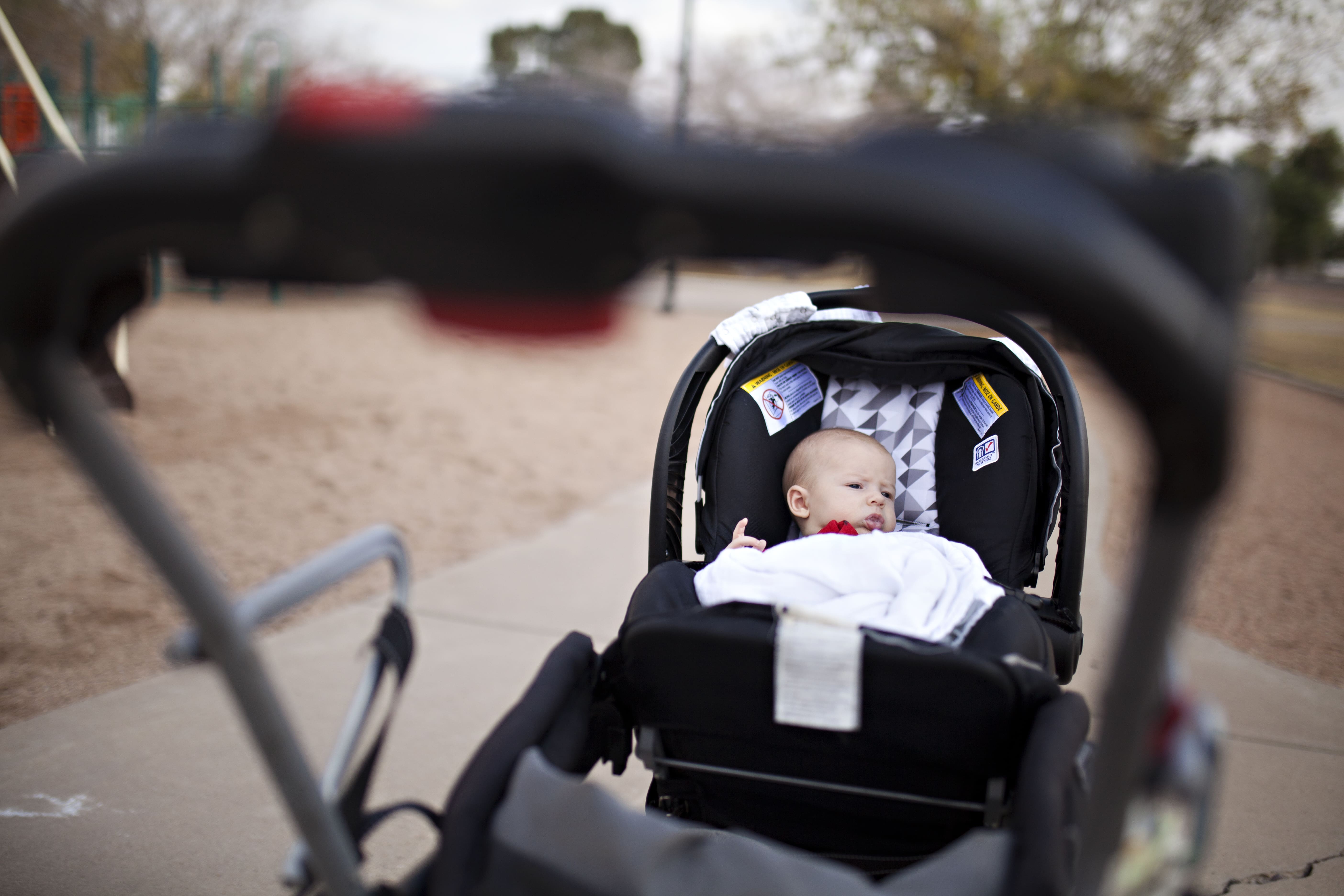 Jogging Stroller comparison:
Uppababy Ridge Stroller Compared To Thule Urban Glide
e Compared To Thule Urban GlideFor new parents who are also outdoor enthusiasts, a jogging stroller is a must. UPPABaby, known for the full-size Vista and Cruz strollers, as well as the lightweight Minu and G-Link, have released their first jogging stroller, the Ridge.
How does the Ridge compare to the popular and well-loved Thule Urban Glide? Keep reading!
UPPABaby Ridge Stroller
Fans of UPPABaby who have been waiting for them to release a stroller capable of handling rougher terrain and running will be thrilled with the Ridge. The main seat can accommodate a baby from the age of 3 months if you are planning on going for more relaxed walks, but those of you wanting to hit the trails for a jog or run will want to wait until they can sit unassisted.
The seat of the Ridge is roomy and well-padded. Unlike the Vista and Cruz, only the backrest of the seat reclines, though it is adjustable with one hand to virtually any angle according to your child's needs. While it does not go fully flat, there is definitely enough recline to allow for a nap on the go.
The Ridge offers an incredibly smooth ride wherever you wish to go. Running along a smooth trail, jogging on the beach, and tackling rough terrain on a mountain path are all possible. The all-wheel independent suspension protects your little one from bumps, giving the most comfortable ride possible, with a front wheel that can lock or unlock as needed and foam tires that will never run flat.
Sunny days are not a problem with the extendable, zip-out UV 50+ canopy with a mesh panel that allows you to take a peek when needed. An extra-large basket holds up to 20 lbs and lets you bring everything you need with you and access it easily.
Like all UPPABaby products, the Ridge meets the most stringent safety standards, ensuring the highest quality and safety for you and your child.
Thule Urban Glide 2 Stroller
Like the Ridge, the Thule is a top-end jogging stroller designed to allow you and your child to get out and explore the world in a fun, active way and is Thule's flagship running stroller. At 24.4 lbs, it comes in lighter than the Ridge's 29.2 lbs but is equally sturdy. Despite the name, the Urban Glide is all-terrain and needn't limit you to sidewalks and shopping malls.
Some key differences compared to the Ridge are the basket capacity (10 lbs) and the tires, which are air-filled rather than foam. Another interesting thing to note is that the Urban Glide 2 is available as a double for those with twins or children close in age.
Both the Ridge and Urban Glide are excellent, high-quality jogging strollers that allow you to bring your child with you on a jog or run in safety and comfort.
Active Baby has both stroller brands available for purchase. Shop locally at the baby stores in BC or on the online baby store in Canada. We can ship your items out to you!