Posted by Active Baby on 2022 Oct 9th
Both the UPPABaby and Nuna are well-regarded by parents and have carried many babies in safety and comfort. Now for the first time, the UPPABaby MESA is making some changes to both its features and functionality, making upgrades to improve your baby's safety and comfort. Naturally, this has parents wondering what to expect and how it compares to the Nuna PIPA.
Let's take a look!
UPPABaby Mesa V2 Infant Car Seat
Making updates can be a tricky business. Sometimes changes don't go over very well, or well-loved features may be inexplicably removed. Fortunately, UPPABaby is making changes that improve upon the original, adding even greater value.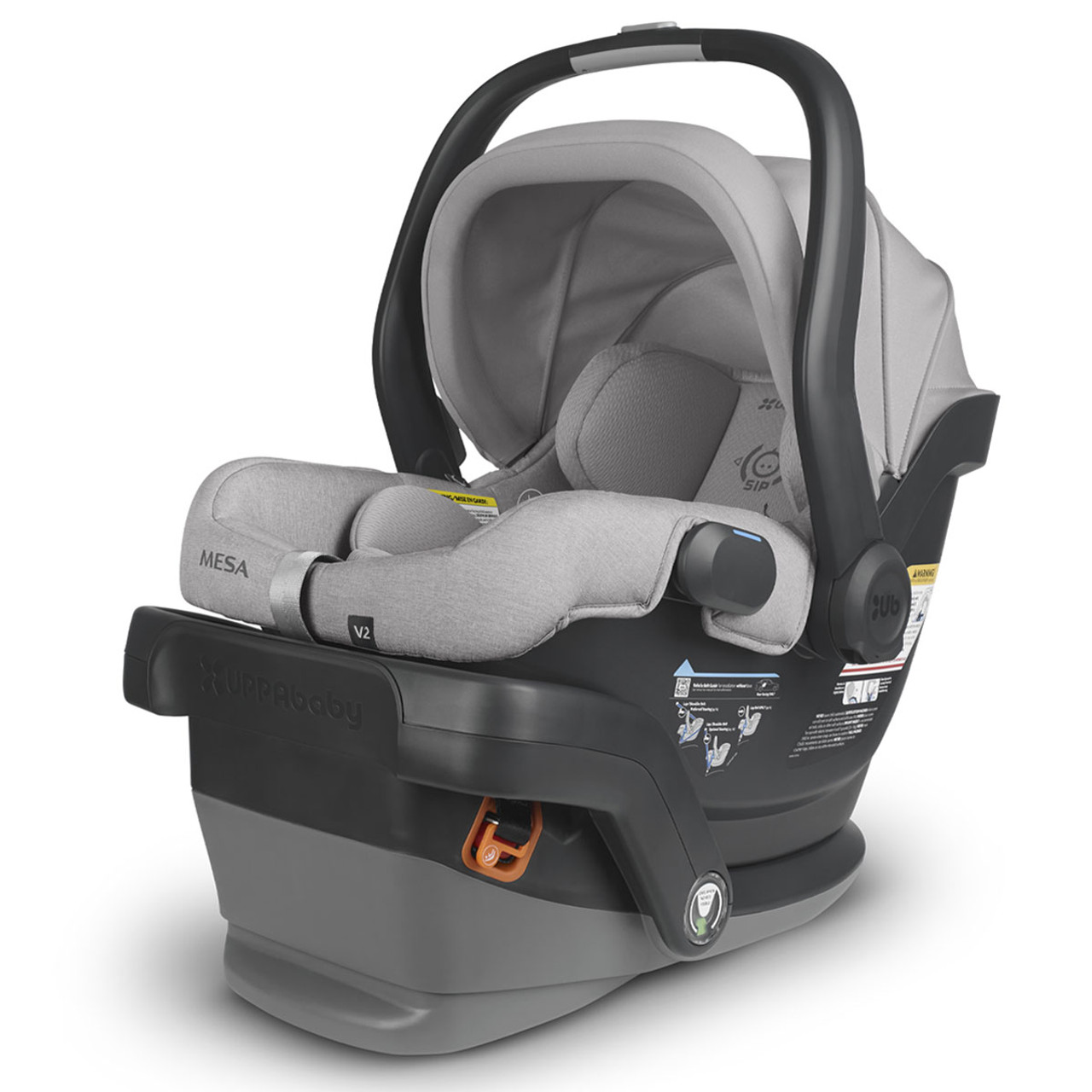 The original UPPABaby MESA came in at two different price points, depending on whether it included the standard polyester blend fabrics, or the hypoallergenic and more breathable merino wool. With the UPPABaby MESA V2, fabrics are ultra-soft merino wool and available in 3 colours: Jake (charcoal/ black), Alice (dusty pink), and Stella (grey). Merino wool is an ideal fabric that is not only super comfortable but also helps keep your little one warm when it's cold and cool when it's hot.
The fabrics are all free of flame-retardant chemicals, and all are Greenguard Gold certified as low in chemical emissions.
Size and weight remain unchanged from the original MESA with both models usable for approximately one year, depending on your baby's height, but the MESA V2 features a redesigned insert that can be used until your baby is 11 pounds, an increase over the 8-lb limit of the previous model. The new insert offers greater support for newborns, with a curved shape and side wings that help to prevent slouching.
Redesigning the insert simplifies the fit of the car seat so that the MESA V2's crotch buckle now requires only one position, compared to two previously.
Another upgrade comes in the form of the UV-resistant canopy, offering greater sun protection with a 20% increase in size. The canopy now extends past the handlebar of the car seat and retracts into the seat when not in use.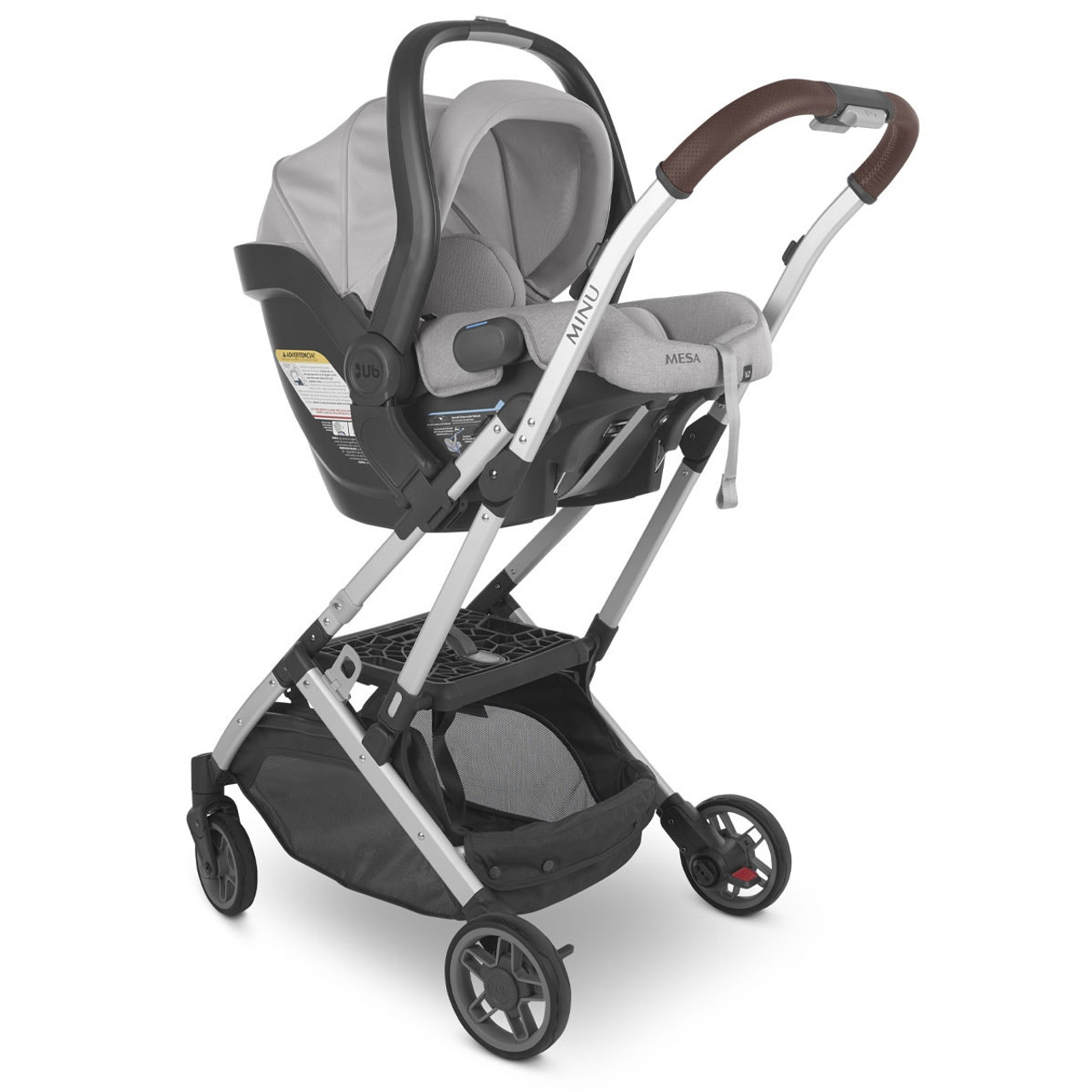 Of course, the main concern with car seats is always the safety and UPPABaby has made some improvements here, as well. A larger, adjustable headrest provides greater head containment and improved protection from side impact. The V2's handlebar now also doubles as a safety feature by adding a fourth position (one more than the original) which acts as an anti-rebound bar during rear-impact collisions.
The V2 offers flexibility by being usable in a variety of strollers. It snaps easily into the VISTA and CRUZ stroller and has a large button on the carrier's handle for easy, one-touch detachment. It may also be used with other strollers when adding adapters, including the MINU, MINU V2, and Ridge.
UPPABaby MESA V2 Features:
Extra-large UPF canopy
SmartSecure system with simply red-to-green indicators to ensure proper installation
Adjustable headrest reinforced with EPA foam
No-rethread 5-point harness
Infant insert supporting up to 11 lbs/ 5 kg
Fourth position on carry handle doubles as anti-rebound bar
Removable and machine-washable fabrics
Weight Capacity of 4 to 35 lbs/ 1.8 to 15 kg
Height limit: 32"/ 81 cm
Car Seat Weight: 9.9 lbs/ 4.5 kg
Nuna PIPA Infant Car Seat
Starting in 2007 as a small brand with a single product in one country, Nuna has grown to be a popular premium baby gear brand. The PIPA is their popular high-end car seat, which features some safety features but how does it compare to the MESA?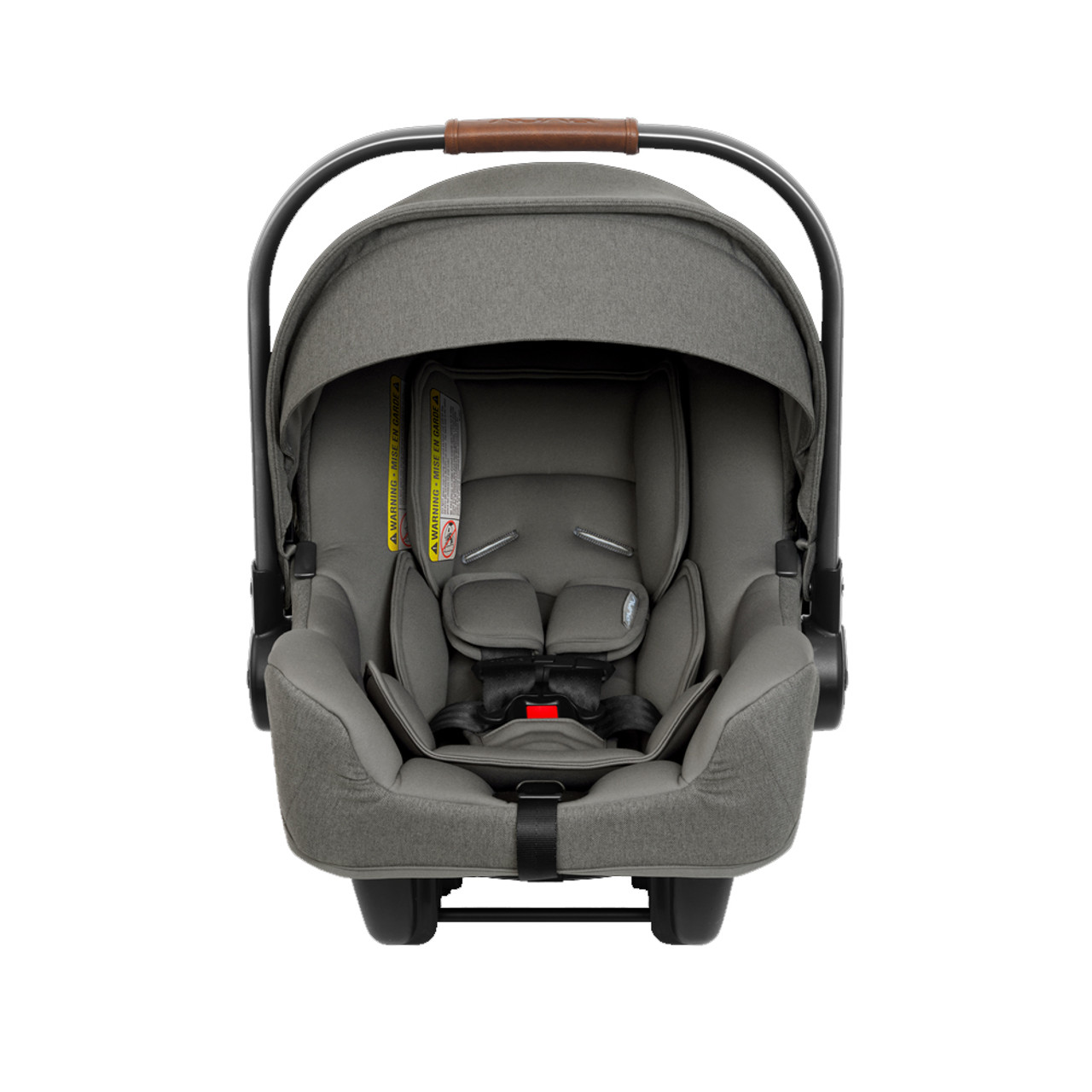 The Nuna PIPA is known for offering quality and comfort. Like the MESA, it features merino wool to keep your baby warm in cold weather and cool in the summer heat. It is nicely padded with a firm head and body cushion. The seat fabric is soft and the shell, while solid and durable, is decidedly average, though the fit of the seat is good.
It uses the LATCH system for safety and ease of installation. In fact, it is one of the easiest seats to install using LATCH, with a colour-change feature to show that it has been installed correctly. The base includes a flip-put foot that helps stabilize the seat and angle it correctly.
The PIPA has many different types of adapters available, making it compatible with a long list of strollers. At 9.7 lbs/ 4.4 kg is very slightly lighter than the MESA.
While a quality seat, the PIPA is not quite as impressive as one would hope in terms of safety scores. Although it has passing crash test results, it tends to be a bit lower on the scale than some other brands. These results are not disappointing, but also not impressive.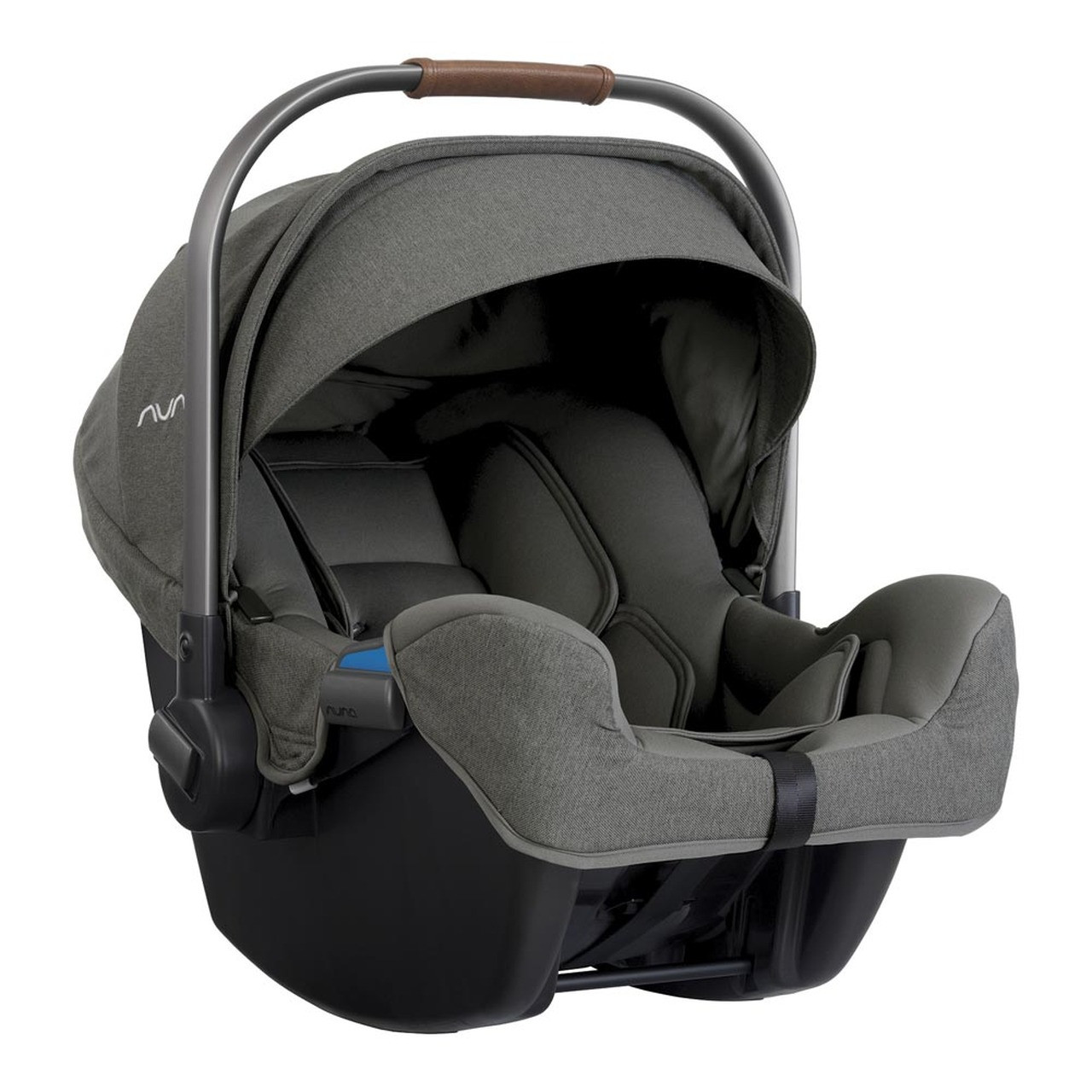 The PIPA has some very good features, particularly where it comes to comfort, but safety performance is somewhat lower than expected, particularly for the price.
Nuna PIPA Features:
Greenguard Gold Certified
Flame resistant
5-point harness
Easy True Lock installation
UPF 50+ canopy
Weight capacity from4-32 lbs/ 1.8-14.5 kg
Maximum infant height: 32"/ 81 cm
Car Seat Weight: 9.7 lbs/ 4.4 kg
Both car seats let your child travel in style and comfort, however despite some interesting safety features on the PIPA, the MESA V2 comes out ahead.
For more information about the UPPAbaby MESA, Nuna PIPA, or any other baby seats or products, contact us today.
Active Baby is your top Canadian Online Baby Store with store locations in Langley and North Vancouver.
The brands we love: Bugaboo, Uppababy, Clek, Diono, Babybjorn, Baby Jogger, Thule, ERGObaby, Mountain Buggy, Peg Perego, Maxi Cosi, 4moms, SkipHop, Little & Lively, Minimoc, North Face, Sorel, Stonz, Mymayu, Bogs, Yumbox and more.