Posted by Active Baby Canadian Online Baby Store on 2023 Jun 7th
When it comes to strollers, Bugaboo has long been a name synonymous with innovation, style, and functionality. With their latest offering, the Bugaboo Dragonfly, the company has once again raised the bar in the world of baby mobility. This lightweight and versatile stroller is designed to cater to the needs of modern parents who value convenience, ease of use, and uncompromising quality. Join us as we delve into the features and benefits that make the Bugaboo Dragonfly a must-have for families on the go.
Streamlined Design and Lightweight Construction
One of the standout features of the Bugaboo Dragonfly is its sleek and streamlined design. It effortlessly combines style with functionality, making it a fashion statement on wheels. Its lightweight construction further adds to its appeal, weighing only 7.9 kg (17.4 lbs). The Dragonfly's featherlight frame ensures effortless maneuverability, making it perfect for navigating busy streets, crowded malls, and public transportation. This remarkable stroller also features a one-hand adjustable footrest, allowing you to effortlessly customize their seating experience.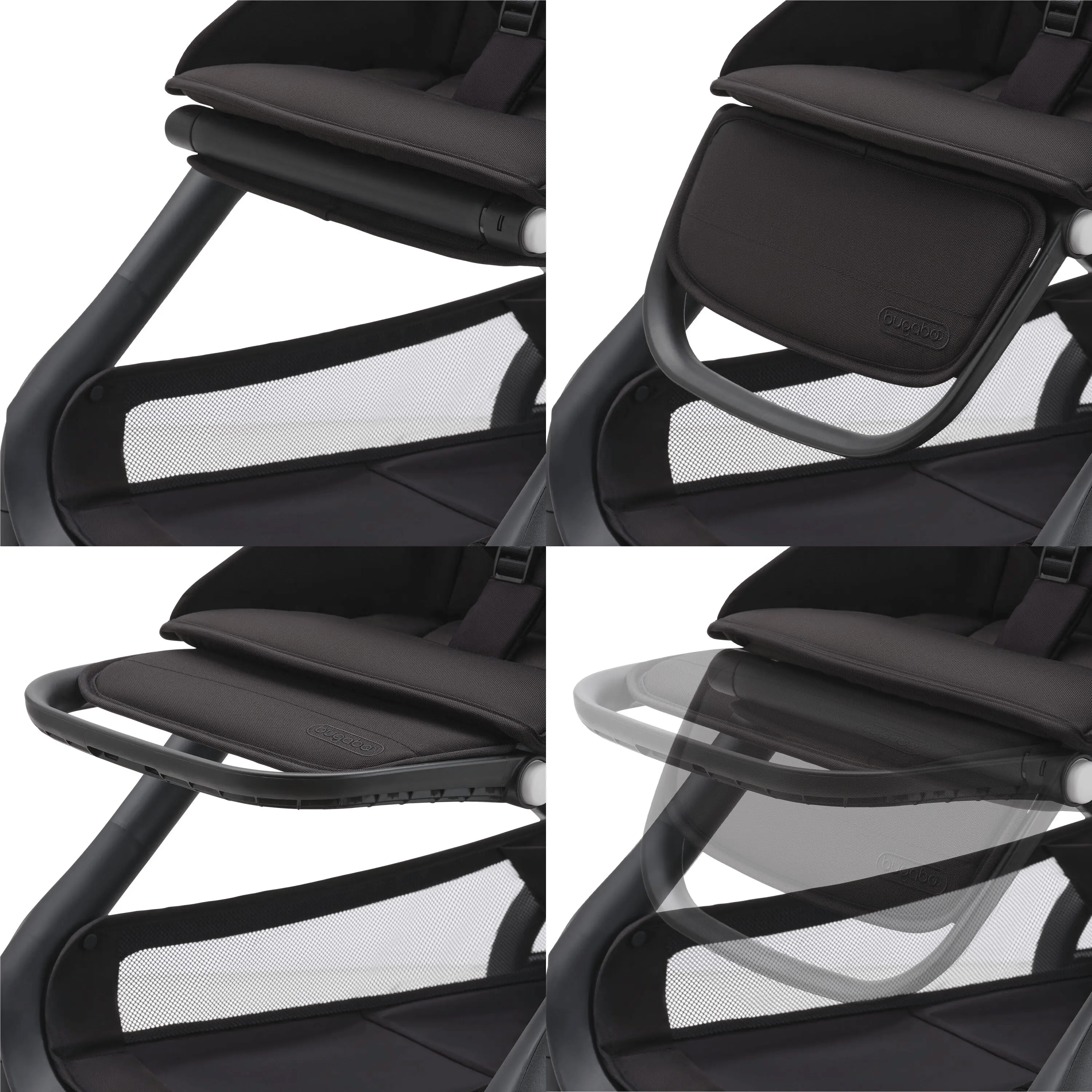 Effortless Maneuverability and Smooth Ride
Bugaboo has always prioritized smooth rides and effortless maneuverability in their stroller designs, and the Dragonfly is no exception. Equipped with high-quality wheels and a superior suspension system, the stroller glides over various terrains with ease. Whether you're strolling on uneven pavements, grassy parks, or bumpy sidewalks, the Dragonfly ensures your child experiences a comfortable and bump-free ride. The swivel wheels provide exceptional maneuverability, allowing you to navigate tight corners and crowded spaces effortlessly.
One-Handed Fold and Compact Storage
One of the most significant advantages of the Bugaboo Dragonfly is its one-handed fold feature. Busy parents often find themselves juggling multiple tasks simultaneously, and the Dragonfly recognizes this need for convenience. With a simple pull of a lever, the stroller effortlessly folds into a compact size, making it easy to store in tight spaces, car trunks, or airplane overhead compartments. The compact folded dimensions ensure that the Dragonfly won't take up unnecessary space, whether you're at home or on the go.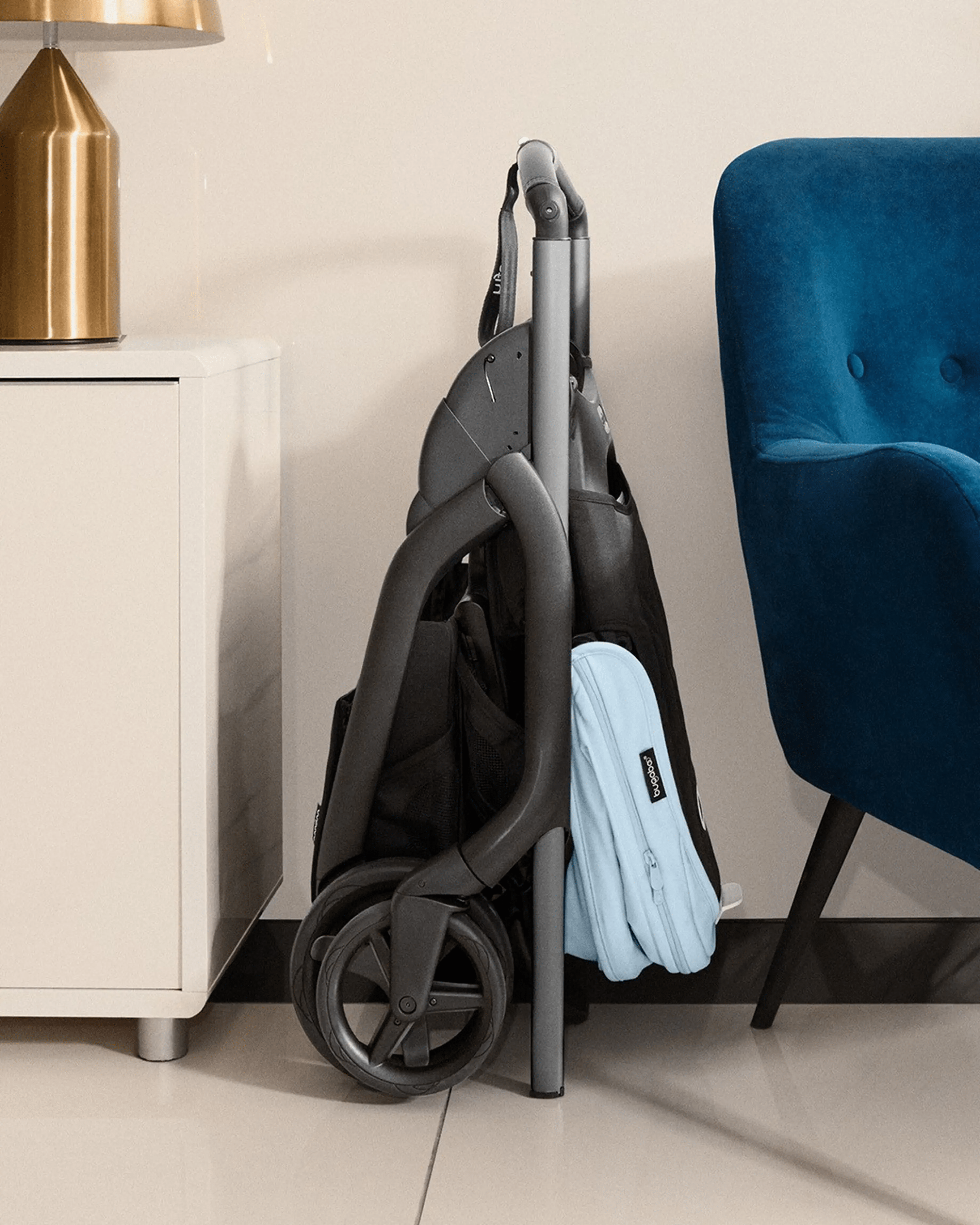 Comfort and Safety
Bugaboo prioritizes the comfort and safety of your little one, and the Dragonfly is no exception. The stroller features a spacious and ergonomic seat that ensures your child's comfort during every outing. The seat can be adjusted to multiple reclining positions, including a fully flat position suitable for newborns. Additionally, the extendable sun canopy provides excellent protection from harmful UV rays, wind, and light rain. The five-point harness keeps your child securely in place, providing peace of mind as you explore the world together.
Customization Options and Accessories
Bugaboo understands that every parent has unique needs and preferences, which is why they offer a range of customization options and accessories for the Dragonfly. From various fabric colors to matching accessories like footmuffs, organizers, and cup holders, you can personalize your stroller to reflect your style and functionality requirements. One of the standout features of the Bugaboo Dragonfly is its versatile storage system. Designed with busy parents in mind, this stroller offers a detachable pocket that can be moved to wherever you find it most convenient. Whether you prefer to keep it in the rear of the basket, the front of the basket, or even hanging on the handlebar, the choice is yours.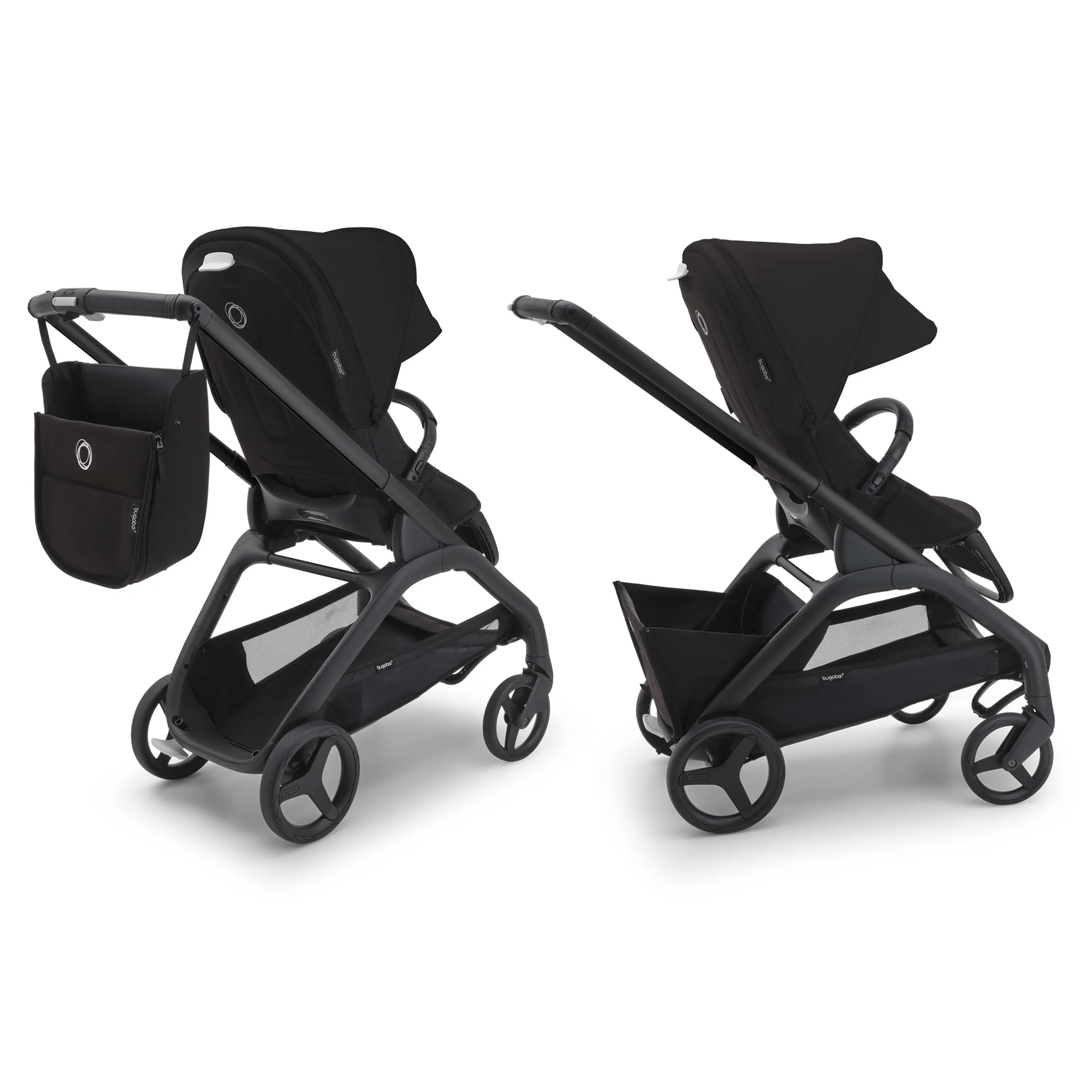 The Bugaboo Dragonfly stroller is a game-changer for modern parents seeking convenience, style, and reliability. With its lightweight construction, effortless maneuverability, and compact fold, it seamlessly integrates into your busy lifestyle. The Dragonfly's focus on comfort and safety, combined with Bugaboo's attention to detail, make it a top choice for discerning parents. Whether you're exploring urban landscapes or escaping into nature, the Bugaboo Dragonfly stroller is the perfect companion for your parenting journey. Embrace the freedom of mobility with Bugaboo Dragonfly and make every adventure a memorable one.
Add the Bugaboo Dragonfly to your Baby Registry or start one with us today!
Active Baby is your top Canadian Online Baby Store with store locations in Langley, Kitsilano & North Vancouver. Don't miss out on any deals or exclusive offers. Sign up for our Newsletter.
The brands we love: Bugaboo, Uppababy, Clek, Diono, Babybjorn, Baby Jogger, Beaba, Thule, ERGObaby, Mountain Buggy, Peg Perego, Maxi Cosi, Chicco, 4moms, Little & Lively, Minimoc, North Face, Sorel, Stonz, Mymayu, Bogs, Yumbox, BabyZen Yoyo and more.