Posted by Active Baby Canadian Online Baby Store on 2023 Sep 18th
One of the most precious sights in the world is a peacefully sleeping baby. As a parent, you want to ensure that your little one sleeps soundly and safely. In this blog, we'll explore the vital topic of sleep safety, with a particular focus on the use of blankets in the crib. Understanding the do's and don'ts of sleep safety can help you provide a secure and comfortable sleep environment for your baby.
Why Sleep Safety Matters
Before we delve into the specifics of blanket safety, let's emphasize the overall importance of sleep safety for infants. According to the American Academy of Pediatrics (AAP), creating a safe sleep environment is crucial to reduce the risk of Sudden Infant Death Syndrome (SIDS) and other sleep-related incidents.
Safe Sleep Guidelines
To promote safe sleep for your baby, follow these guidelines:
Back to Sleep: Always place your baby on their back to sleep, both for naps and at night. This reduces the risk of suffocation.
Use a Firm Mattress: Ensure the crib has a firm, flat mattress that fits snugly against the crib's sides. Avoid using soft mattresses or mattress toppers.
Remove Loose Bedding: Keep the crib free of pillows, stuffed animals, and any loose bedding, including blankets.
Temperature Control: Maintain a comfortable room temperature, typically around 68-72°F (20-22°C), to reduce the need for heavy blankets and to prevent your baby from overheating.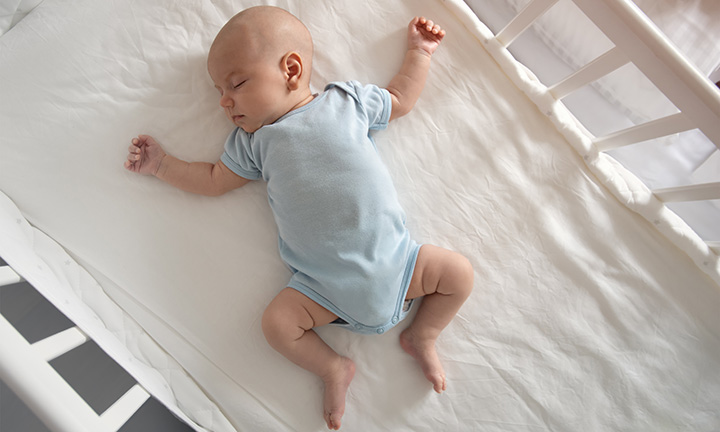 Blanket Safety for Babies
Blankets can provide warmth and comfort, but they also pose potential risks if not used correctly. Here are essential tips for safely using blankets in your baby's crib:
Use a Sleep Sack or Swaddle: Instead of traditional blankets, opt for sleep sacks or swaddling blankets.These are designed to keep your baby warm without the risk of covering their face.
We recommend sleepsacks from Belan.J and Kyte Baby: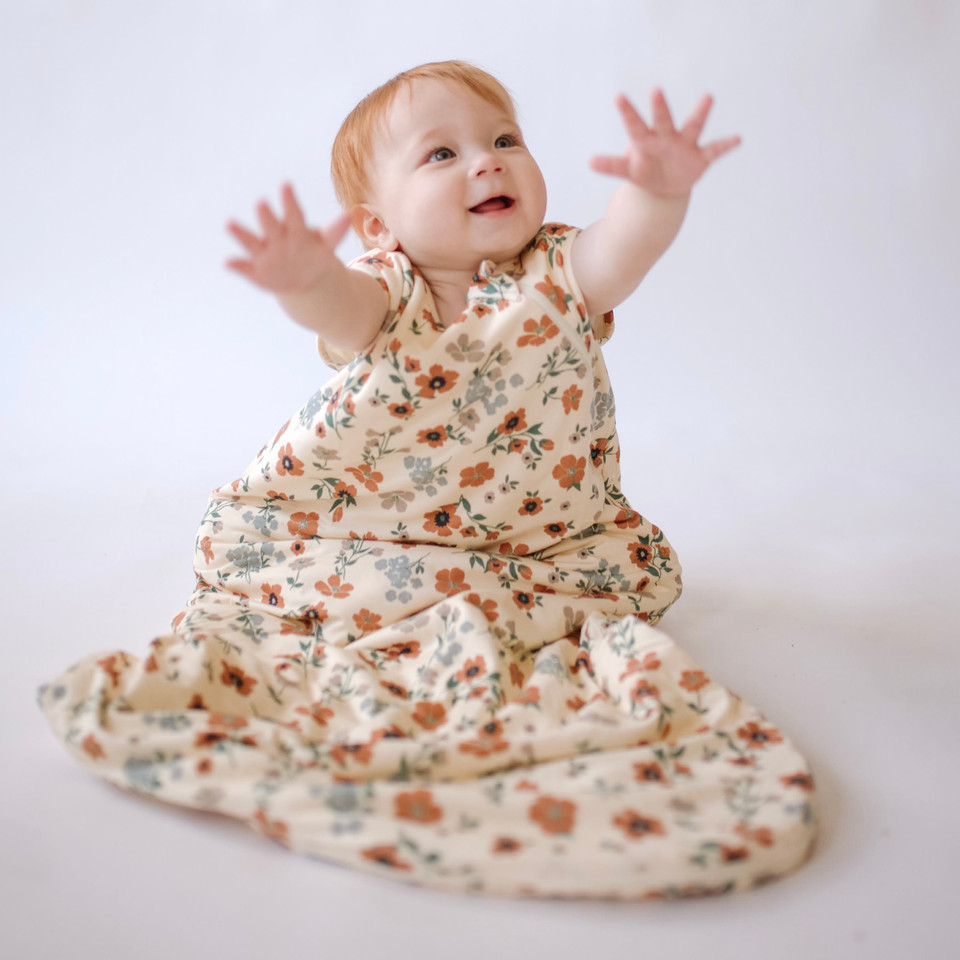 Avoid Loose Blankets: Never use loose, bulky blankets in the crib. Loose bedding can cover your baby's face and increase the risk of suffocation.
Light, Breathable Materials: If you do use a blanket, choose one made of lightweight, breathable material. This reduces the risk of overheating.
Securely Tuck In Blankets: If you choose to use a thin, breathable blanket, ensure it is tucked securely around the mattress and reaches only up to your baby's chest. The blanket should be tucked tightly enough that it cannot come loose.
For blankets we recommend the Copper Pearl Swaddle Blankets: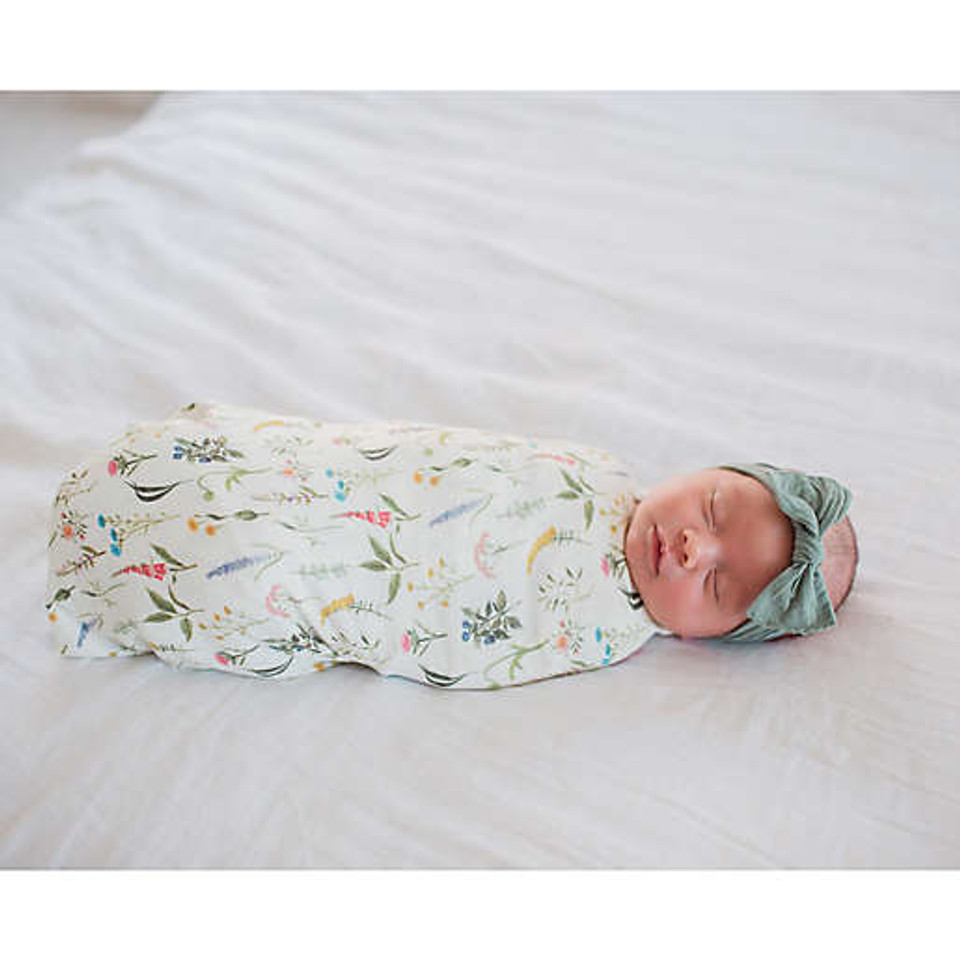 Monitor Room Temperature: Adjust the number of blankets or layers based on the room temperature. Avoid over-bundling your baby.
Check for Safety Labels: When purchasing baby blankets or sleep sacks, look for safety labels and certifications to ensure they meet safety standards.
Transitioning Away from Blankets
As your baby grows and becomes more mobile, it's essential to transition away from blankets in the crib. At around 12 months, consider using a toddler-sized sleep sack or simply dress your baby in warmer sleepwear to keep them comfortable during sleep.
Ensuring your baby's safety during sleep is paramount for every parent. Following the recommended guidelines for safe sleep and blanket usage can reduce the risk of sleep-related incidents and provide peace of mind while your baby enjoys sweet dreams. By prioritizing sleep safety and understanding the do's and don'ts of blanket usage, you can create a secure and cozy sleep environment for your little one.
Sweet dreams await!
Add items from our large selection of baby products to your Baby Registry or start one with us today!
Active Baby is your top Canadian Online Baby Store with store locations in Langley, Kitsilano & North Vancouver. Don't miss out on any deals or exclusive offers. Sign up for our Newsletter.
The brands we love: Bugaboo, Uppababy, Clek, Diono, Babybjorn, Baby Jogger, Beaba, Thule, ERGObaby, Mountain Buggy, Peg Perego, Maxi Cosi, Chicco, 4moms, Little & Lively, Minimoc, North Face, Sorel, Stonz, Mymayu, Bogs, Yumbox, BabyZen Yoyo and more.