This November, we are featuring Stonzwear as one of our proudly carried local brands. We are also teamed up with Stonz to give away a pair of Stonz booties, liners, and rain boots. This year, Stonz has made some innovative changes on the soles of booties. They took their original soft-soled bootie design and added a PLUSform sole - a material that is durable, waterproof and recyclable! This means more outdoor playing time, and they are great for environment, too!
To enter to win is easy. Make sure to follow us on our Facebook and Instagram for all the detail to enter to win!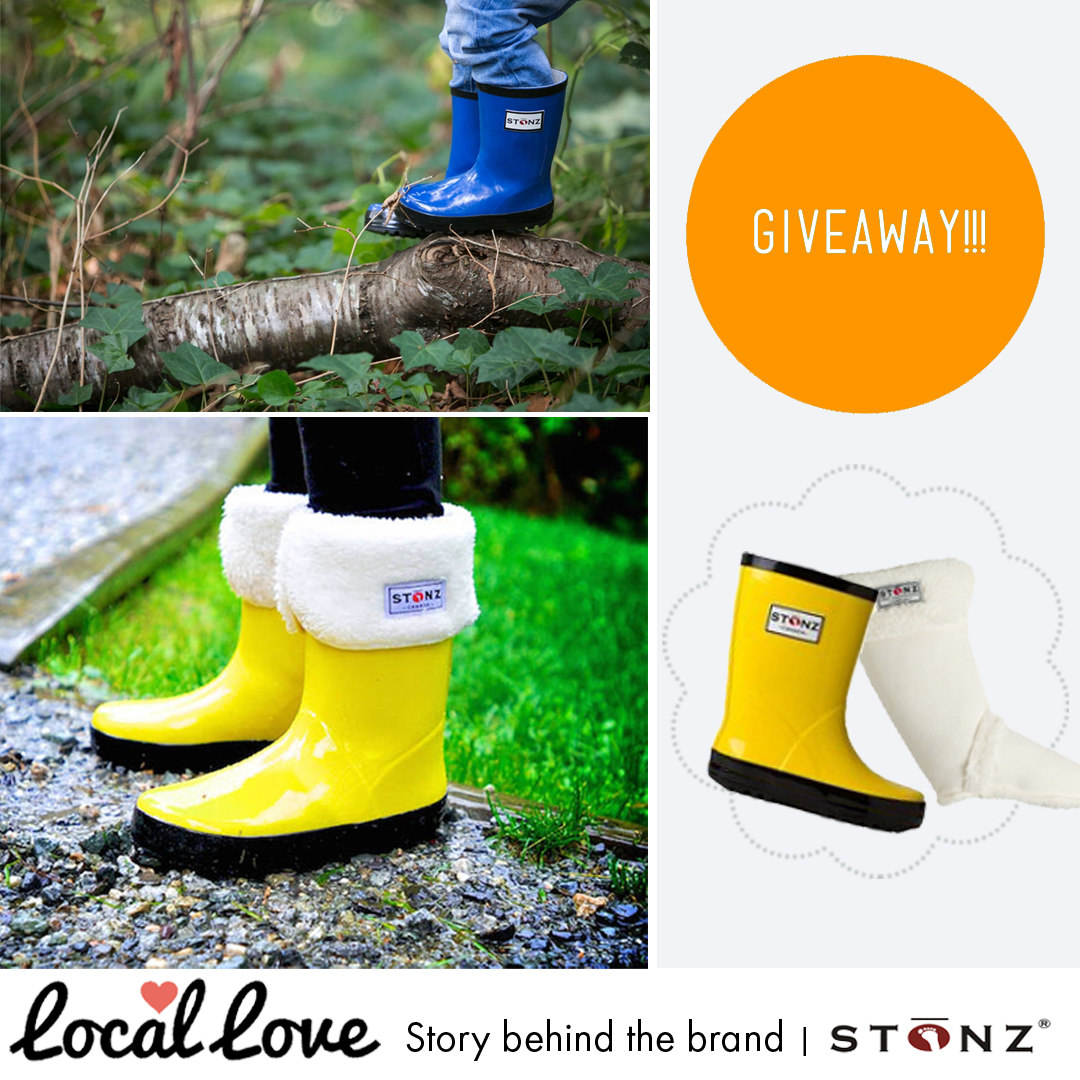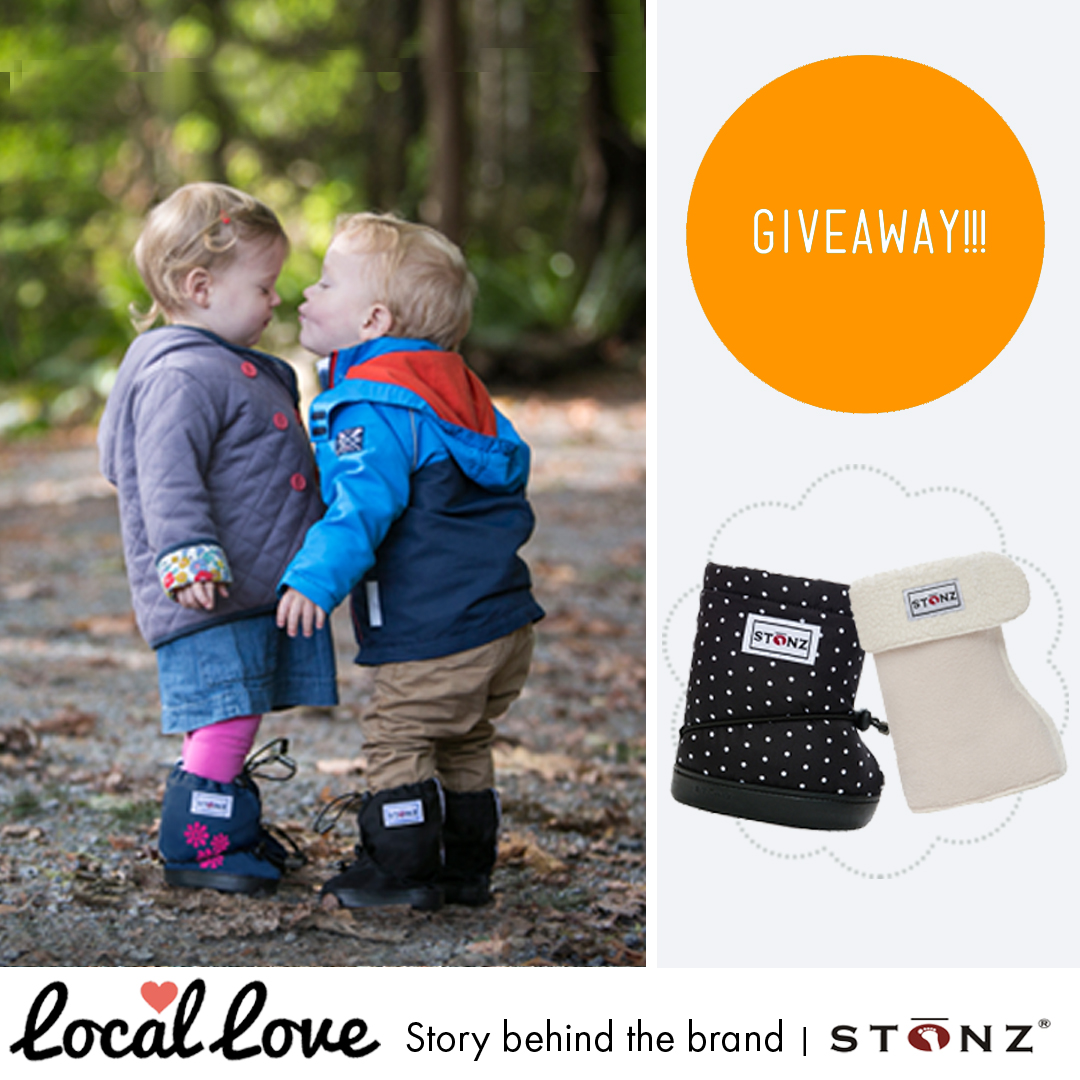 Below are the interviews with Lisa Will, the owner of Stonzwear.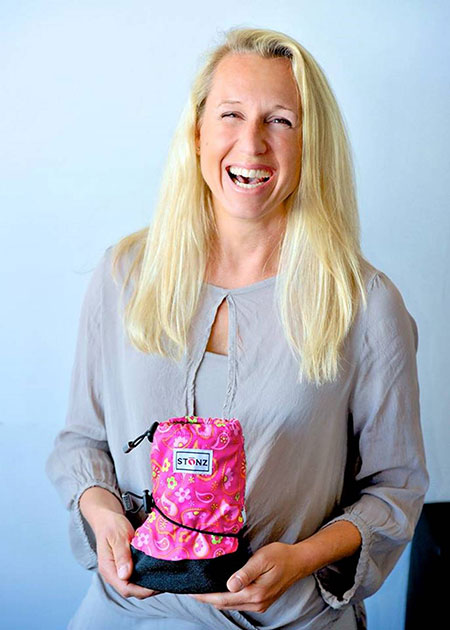 1.What's the story behind Stonz? What inspired you to create this brand?
When my son was a baby I took him hiking with me in a backpack-carrier on a cold day. I became frustrated because his shoes kept falling off, his pant legs rode up and his legs were exposed to the cold… I kept wrapping scarves around his feet to keep them warm but they kept sliding off! That's when I decided a bootie was needed to keep babies' feet warm, easy to get on, and stay on! That's how Stonz was born. We've been providing high-quality outdoor gear for families wanting to keep active with their kids since 2004.
2. Where do you call home, and what is your favourite thing about that city/town?
I love the outdoors and Vancouver is a paradise for active families. We love spending time at the beaches, forests and mountains, or at the soccer field!
2.Why Stonz is different from the other boots? What are the unique features of them?
Stonz products are designed with active families in mind and we have been improving the design based on customer feedback. For example, the new toddler booties with a waterproof and recyclable sole are a direct result of what our customers asked for.
3.Are Stonz made in Canada?
All Stonz products are designed in Vancouver, BC. Our lightweight winter boots, The Trek and The Scout, are made in Montreal.
4.Why is shopping local important to you and your family?
I want to encourage local entrepreneurs – because I have been there and I know what it's like!
5.How many sizes does Stonz have and what are the age range for children?
Stonz products are available for babies and kids, ages newborn to 14.
The Infant and Toddler Booties, and Linerz, are available in sizes Small (0-9 months), Medium (6-18 months), Large (1-2.5 yrs) and Extra-large (2-3 yrs).
Our Rain Bootz are available in sizes T5 to Y4.
Our Winter Bootz are available in sizes T5 to Y6.
Our Mittz are available in Infant size and Youth sizes from newborn to 8+ yrs.
6.We know Stonz launched the brand new snow boots this year, please tell us some exciting news about them.
Our new Scout Winter Bootz are so lightweight – you have to pick one up to believe how light they are! They also have a slip-resistant, waterproof sole and a temperature rating of up to -30C/-28F. The Scout Winter Boot is a one-piece boot with a wide opening that slides onto toddlers' feet very easily. They are perfect for playing in the snow or playground!
7.Is there anything new we can expect to have from Stonz in the future?
We have great plans to improve and expand our product offerings based on customer feedback. Stay tuned!
8.Aside from STONZ, what is another local brand/company/product that you love?
Arc'teryx. Such commitment to quality, selling what they say they sell, and never compromising.