Posted by Active Baby Canadian Online Baby Store on 2023 Jun 13th
Hiking is a fantastic way to connect with nature, and it's even better when you can share the experience with your little one. If you're an adventurous parent looking to hit the trails, the Thule Sapling Backpack is an excellent companion that allows you to bring your child along safely and comfortably. Let's explore the joys of hiking with your baby and discuss how the Thule Sapling Backpack can enhance your outdoor adventures.
1. The Benefits of Hiking with Your Baby:
Bonding with nature: Introducing your child to the great outdoors at an early age can foster a lifelong appreciation for nature.
Sensory stimulation: The sights, sounds, and fresh air of nature provide valuable sensory experiences for your baby's development.
Physical activity: Hiking offers a chance for both you and your baby to stay active and enjoy the health benefits of outdoor exercise.
Comfort and safety: The Thule Sapling Backpack is designed with your child's comfort and safety in mind. It features padded shoulder straps, a breathable back panel, and a fully adjustable harness system to ensure a secure fit.
Ample storage space: The backpack comes with multiple pockets and compartments, allowing you to carry essential items such as diapers, snacks, and extra clothing.
Built-in sunshade: The integrated sunshade provides protection from harmful UV rays, ensuring your baby's delicate skin is shielded during sunny hikes.
Adjustable seating: The backpack's adjustable seat allows your baby to sit in an ergonomic and natural position, promoting proper hip development.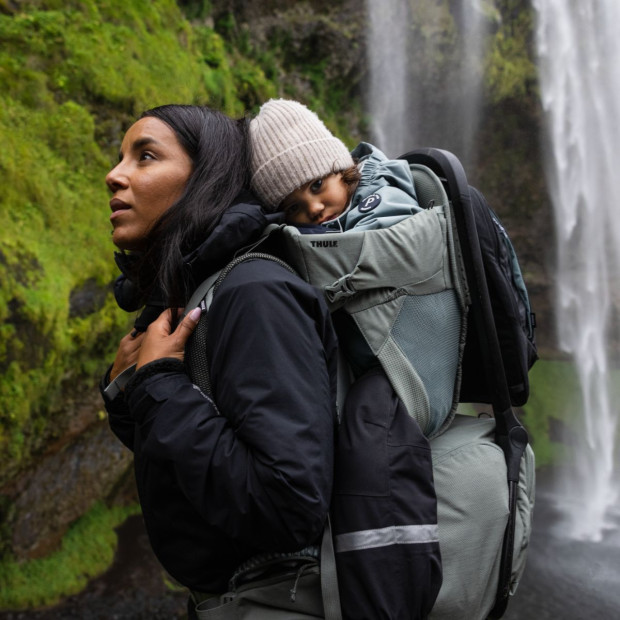 3. Preparing for a Successful Hike:
Check the weather: Ensure you have suitable clothing and gear for both you and your little one, considering the temperature and forecasted conditions.
Pack essentials: Carry extra diapers, wipes from Aleva, clothing, a first aid kit, snacks, and plenty of water for hydration.
Dress appropriately: Dress your baby in layers and consider using a sun hat and sunscreen for added sun protection.
Plan your route: Select a trail suitable for your hiking experience level and that offers scenic views or interesting points of interest.
4. Tips for a Smooth Hiking Experience
Take breaks: Allow your baby to stretch, play, and explore during breaks along the trail.
Engage with nature: Point out interesting sights, sounds, and wildlife to engage your baby's senses and spark their curiosity. Enhance your strolling experience with Stroller Cards crafted by Wee Gallery, adding an extra touch of joy and excitement to your outings.
Monitor your baby's comfort: Regularly check for signs of discomfort, adjust the backpack as needed, and ensure your baby is properly supported.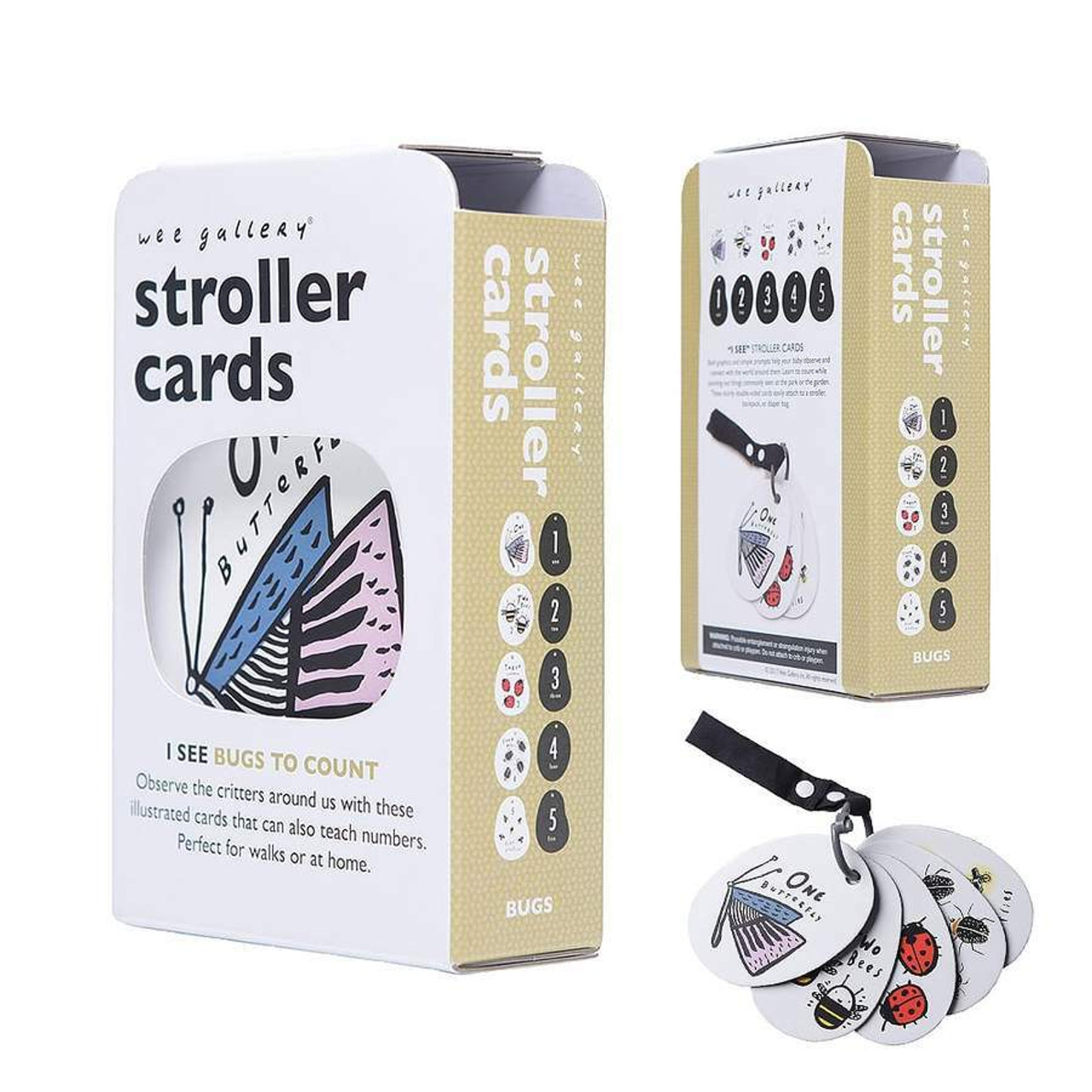 Hiking with your baby can be an incredible adventure that strengthens your bond while immersing you both in the beauty of nature. With the Thule Sapling Backpack, you can enjoy the benefits of outdoor exploration while keeping your little one safe, comfortable, and content. Embrace the joys of hiking with your baby and create lifelong memories together, one trail at a time. Happy Hiking!
Enter our giveaway on Instagram for a chance to win a Thule Sapling (until June 18, 2023 at 11:59pm PST)
Add the Thule Sapling to your Baby Registry or start one with us today!
Active Baby is your top Canadian Online Baby Store with store locations in Langley, Kitsilano & North Vancouver. Don't miss out on any deals or exclusive offers. Sign up for our Newsletter.
The brands we love: Bugaboo, Uppababy, Clek, Diono, Babybjorn, Baby Jogger, Beaba, Thule, ERGObaby, Mountain Buggy, Peg Perego, Maxi Cosi, Chicco, 4moms, Little & Lively, Minimoc, North Face, Sorel, Stonz, Mymayu, Bogs, Yumbox, BabyZen Yoyo and more.