Posted by Active Baby Canadian Online Baby Store on 2020 Mar 31st
Picture two strollers. At a quick glance, they look very similar. In fact, you might not immediately see a difference between them, but obviously differences exist because one starts at $1079 CAD and the other starts at $1449 CAD.
Confused?
That might be what you think and feel when looking at the Fox and the Lynx from Bugaboo. Both are luxury strollers from a company renowned for their excellent products, so you know that either one would be an excellent choice. So why are these two seemingly similar strollers so different in price? Let's take a look at some of the key components.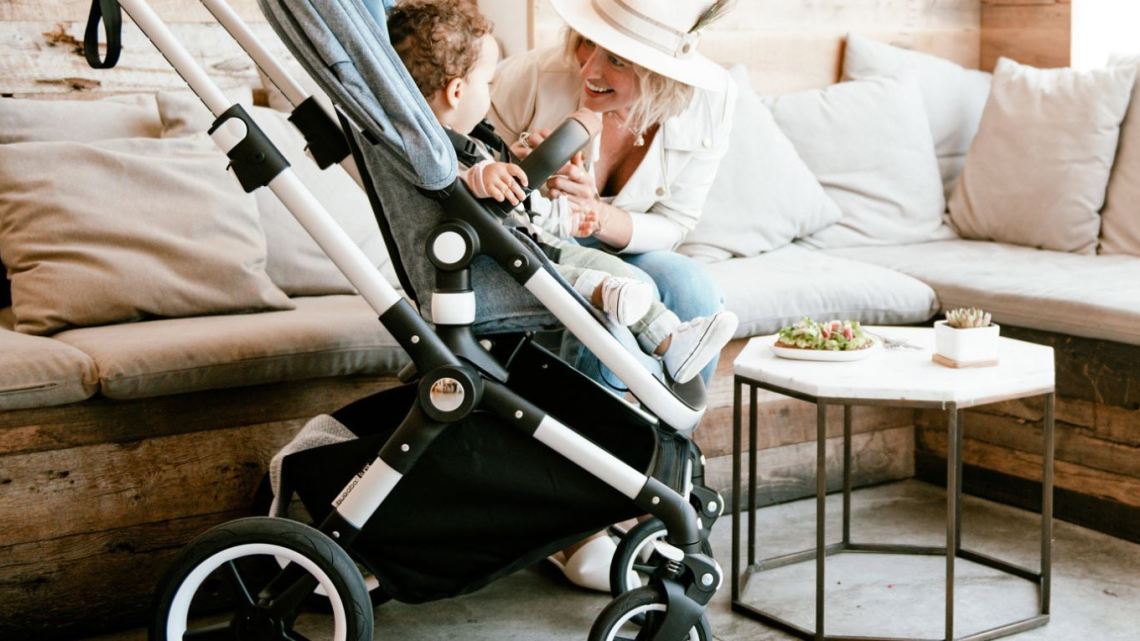 Bassinet
Let's start with the most obvious difference: the bassinet. While they do look similar, the difference lies in the fact that the Fox Complete includes the bassinet while the Lynx does not. This explains the price difference, clearly.
For some, this may be a deal breaker, but depending on the age of your child, it may not be all that important to you. If your child is under 6 months, the bassinet is recommended in order to allow your little one to lay flat for extended periods. This is important, as it allows their airways to open more fully than when they are sitting in their infant car seat.
Please note, however, that neither the Lynx nor the Fox bassinet is approved in Canada for overnight sleeping.
Fabrics
The Lynx features a mesh peekaboo window on top that the Fox lacks. The Fox, however, offers a few more fabric options, and actually comes with 2 fabrics: one for the seat and one for the bassinet. It also offers multiple colour choices for the seat fabric and wheel caps that can be purchased separately.
Wheels
Both the Fox and the Lynx offer a smooth ride and easy push, with easy manoeuvrability to allow you to navigate busy streets or shopping malls with ease. Both also come with puncture-proof tires, so you can rest easy knowing that you will never run flat, though the wheels on the Lynx are slightly smaller at 7" in front and 11.4" in the rear versus the Fox's 8.5" front and 12" rear wheels.
A larger difference lies in the suspension. The Fox is the smoother ride with all-wheel suspension, as well as suspension in the frame. The Lynx, by comparison, only has suspension in the front wheels.
Weight
There is a noticeable difference in weight between the two strollers. The weights normally quoted do not reflect the actual weight, as they do not include the fabrics, canopy, and basket. With those items included, the Lynx comes in at 23.9 lbs, while the Fox is roughly 4 pounds heavier, weighing in at just under 28 lbs.
Compatibility with Travel Systems
Both the Fox and the Lynx are compatible with infant car seats, though both require the adapters to be purchased separately. If you are looking for a car seat to pair with your stroller, the Clek Ling is a popular choice.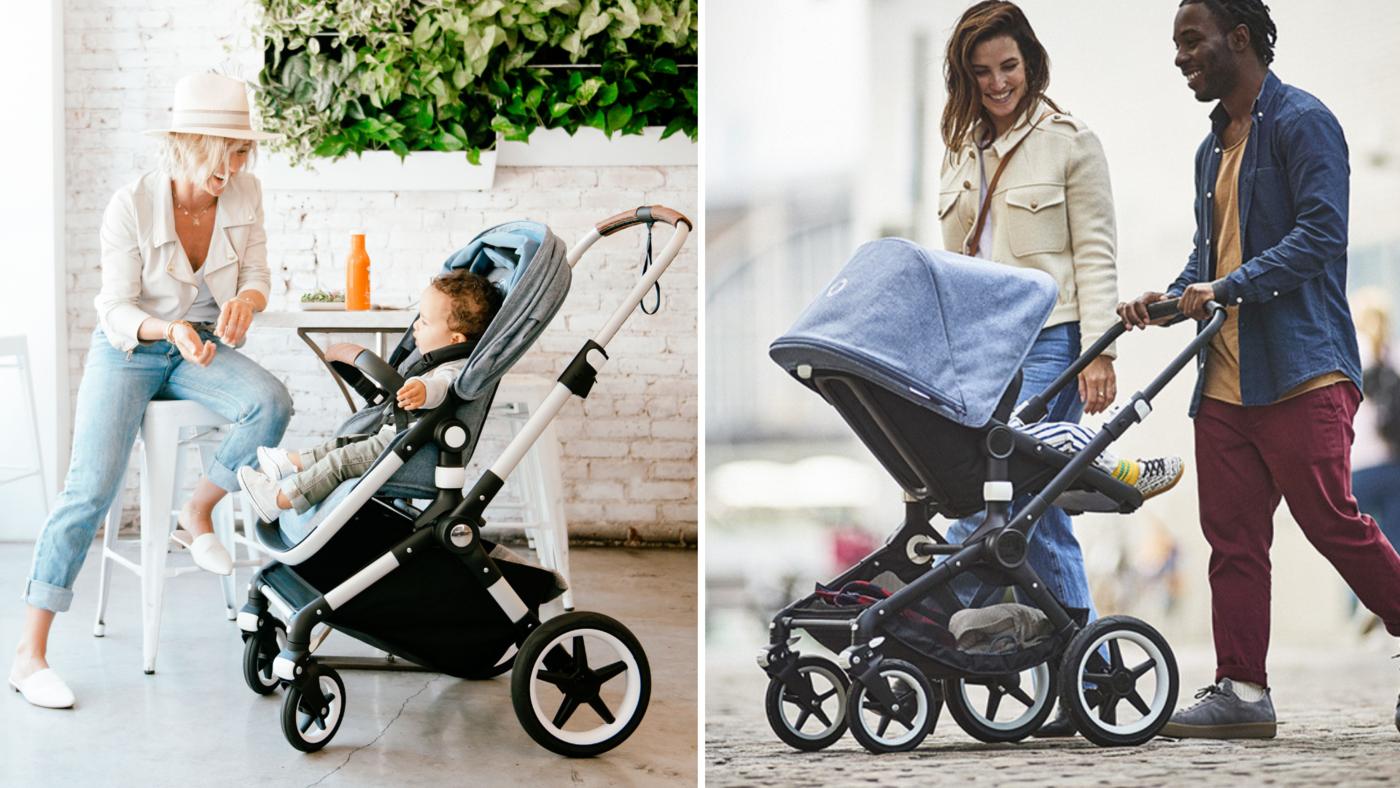 Features in Common
Although there are several differences between the Bugaboo Lynx and Fox, they do also share several features. Both have a reclining toddler seat that can face forward or backward and support a child weighing up to 50 lbs. Both also allow the stroller to fold with the seat oriented either way.
Both strollers have a large basket under the seat with a capacity of 22 lbs, a 5-point no re-thread harness, and an extendable handlebar to accommodate parents of different heights. They are also both able to attach a Bugaboo Comfort Wheeled Board without the use of adapters, and both are available with an aluminum frame or a slightly more expensive black frame.
In the end, either stroller offers you tremendous value, but depending on your needs and wants, you might lean either way. The Fox's larger wheels and 4-wheel suspension makes it a better choice for rougher terrain. And if you would like to periodically change your colours, the Fox might be right for you. But if you are staying primarily on smoother surfaces, and if you do not need a bassinet, then the Lynx will probably hold the most appeal for you.
About Active Baby
Active Baby has a variety of baby items in the baby store online Canada! Brands and baby products include: When it comes to babies, you will quickly learn that babies need a lot of gear to keep them safe and comfortable. View the variety of baby gear below like car seats, convertible car seats, cloth diapers, bouncers, or go directly to Uppababy strollers, Uppababy vista, Uppababy accessories, and Uppababy car seats, a large variety of Uppababy vista stroller options, compact strollers like BabyZen yoyo strollers, Clek car seats, Clek Foonf car seats, Bugaboo Cameleon, Diono car seat, Bugaboo accessories, Uppababy accessories, Thule Accessories, the Diono RXT strollers, Britax car seats, Stokke high chairs, Thule strollers like Thule spring stroller.
Baby Brands and essentials like: Bugaboo Bee Plus, Bugaboo strollers and Bugaboo accessories, Muddy Buddy,Sleeping sacs, co sleeping cribs, travel cribs, pack and play crib, Stokke chairs, Diono Radian RXT, as so much more baby gear from Canada's Favourite Canadian baby stores!

Convenient shopping at our 3 locations and visit us at our new Vancouver baby store or for added convenience on the online baby store.