Posted by Active Baby Canadian Online Baby Store on 2022 Jun 14th
Travelling with your baby takes a bit of planning to make your trip run more smoothly, and one essential part of that is your stroller. The right stroller makes things easier and more comfortable for both you and your baby. But with the number of travel strollers available, you may be wondering which is the best for you.
Two top choices are the Bugaboo Butterfly and the UPPAbaby Minu. Let's take a look at each to see how they compare.
Bugaboo Butterfly
Brand new for 2022, Bugaboo introduces the Bugaboo Butterfly. This compact stroller joins Bugaboo's popular lineup and is sure to be yet another favourite among parents.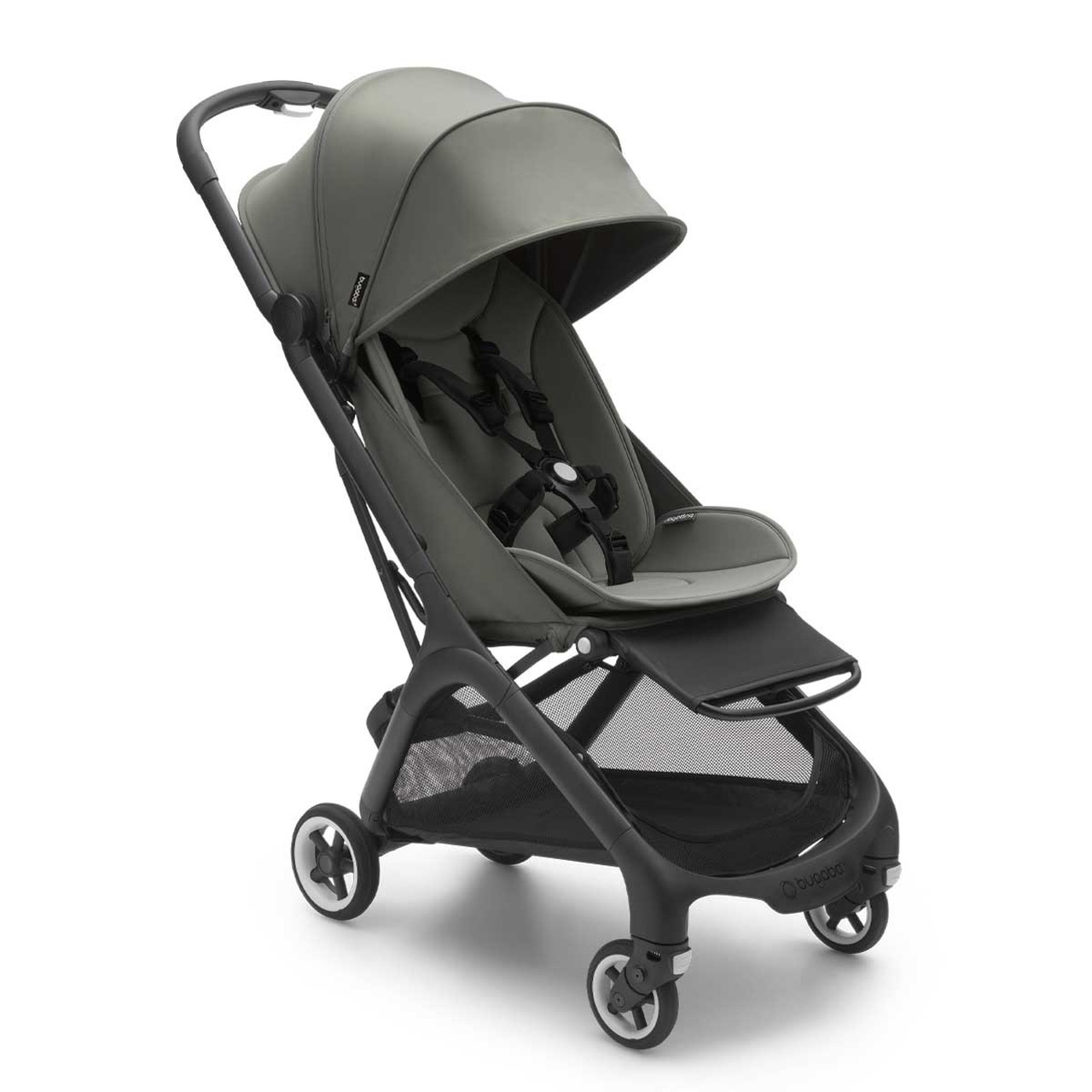 Coming in at only 16.1 lbs, the Bugaboo Butterfly has an impressive weight capacity of 50 lbs in the seat. It also features a roomy underseat basket that can accommodate another 17 lbs of cargo. This basket is readily accessible from either side, and once empty, it returns to its original shape.
Many parents appreciate a stroller that will open and fold quickly and easily. The Bugaboo Butterfly definitely fits the bill. With a simple flick of the wrist, the stroller pops open, ready to take you and your little one out for a walk, to do some shopping, or to visit family and friends. Similarly, the one-handed fold is quick and convenient. In fact, it's the fastest fold of any Bugaboo stroller, taking barely one full second. Once folded, it can be transported easily with the included carry strap, and if flying, it will be welcome on your flight with its airline-approved dimensions of 17" X 9" X 21". Using the brand-new car seat adapters, it can serve as a full travel system.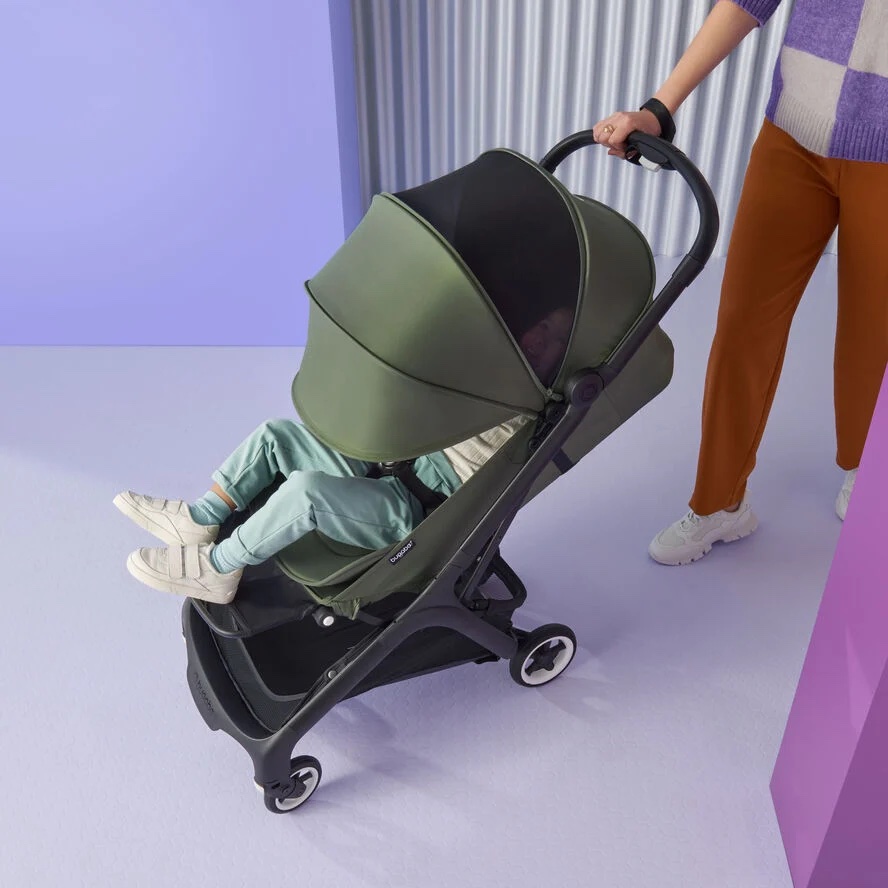 The Bugaboo Butterfly also features a smooth, easy push on wear-resistant tires and 4-wheel suspension. You'll be able to get around effortlessly while your little one rests comfortably. The Butterfly offers a near-flat reclining seat, integrated 5-position footrest, and the safety of a tangle-free 5-point harness with quick release. Despite being compact, the extra tall backrest of the Butterfly will be able to accommodate your child as they grow, and those with toddlers will be happy to know that the Bugaboo Butterfly is Bugaboo board compatible.
Caring for your Butterfly is easy. The seat inlay, carry strap, and underseat basket are all machine washable, while the base fabric can be hand washed. The rain cover, chassis, leg rest, and hardware can be cleaned with a damp cloth.
As one would expect from Bugaboo, the Butterfly blends style with dependability and value, managing to include several of the great features they are known for into a light, compact stroller.
UPPAbaby Minu V2
The UPPAbaby Minu was already a well-loved stroller, but the UPPAbaby Minu V2 managed to bring some updates while still retaining the great features of the original.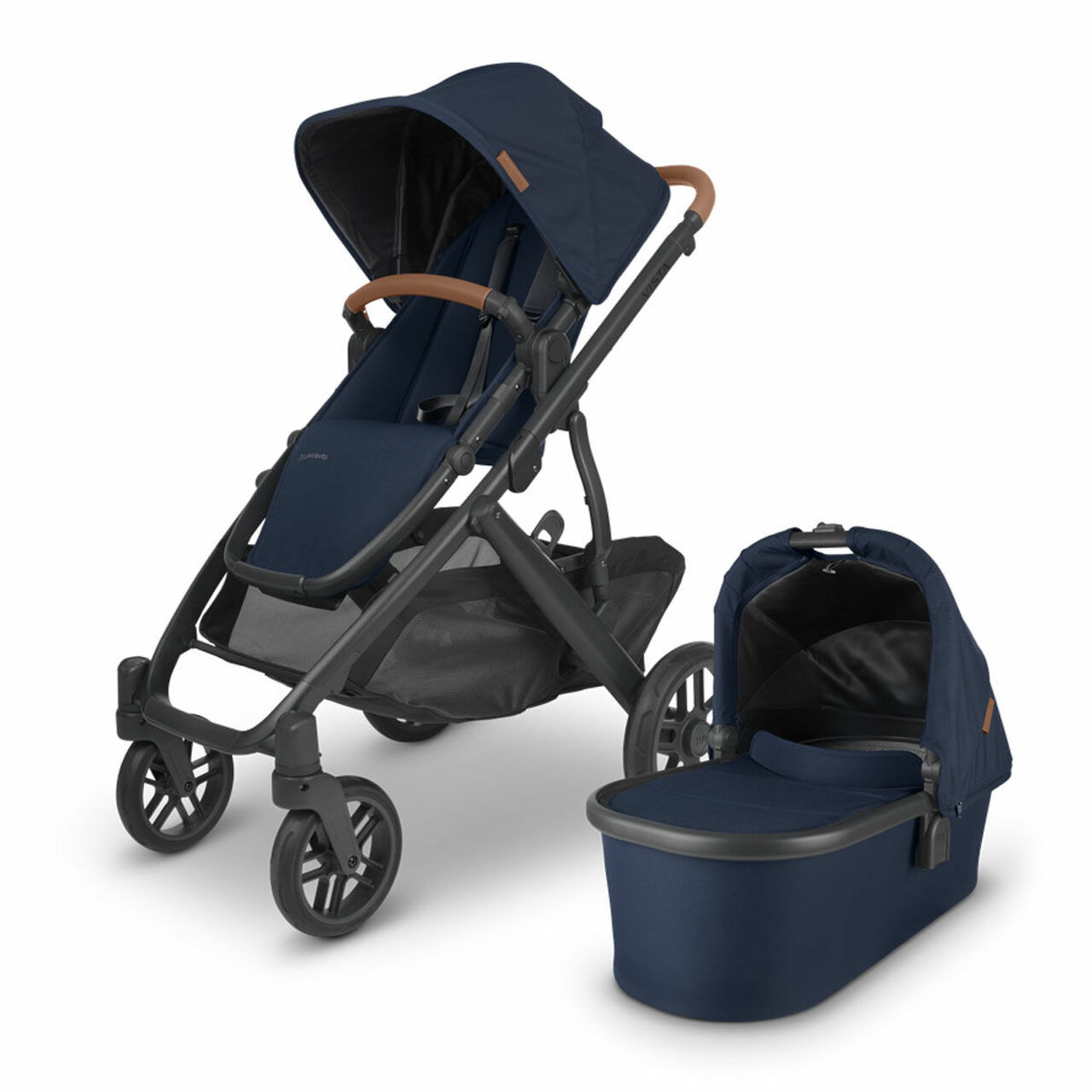 Like the Bugaboo Butterfly, the UPPAbaby Minu V2 is a lightweight, compact stroller that is travel friendly and also suitable for daily needs. It features a roomy seat that, like the Butterfly, is suitable for a child up to 50 lbs. The seat has multiple recline positions to ensure that your little one is comfortable whether sitting up to see the world or leaning back to take a nap.
When out for a stroll or running errands, the all-wheel suspension makes for an easy-going, smooth ride, while the UPF 50+ canopy with peekaboo window lets you keep an eye on your child while giving them shelter from the sun. The leather handlebar makes the easy push even more comfortable, and an easy one-hand, one-step collapsible fold makes it easy to store or bring with you.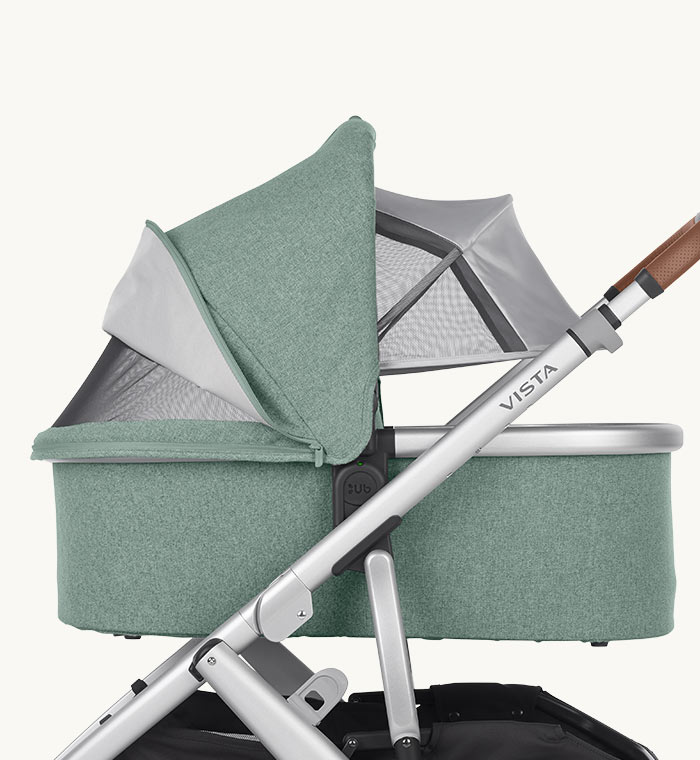 New features include a redesigned stroller seat and an update to the canopy, changing the metallic-coloured extension panel to one that matches the rest of the canopy, creating a more uniform look. The storage basket is now deeper than before, providing more storage space for your accessories, and its hinged side lock has been made easier to use than the previous version.
It's important to take your time when choosing the right stroller. It is a vital piece of equipment that lets you and your baby explore the world together and gives you the freedom to get out and accomplish your daily tasks. Your stroller could be with you for several years, particularly if you plan on having more children in the future.
Both the Bugaboo Butterfly and the UPPAbaby Minu V2 represent great value and are excellent choices that can make your life easier.
For more information about choosing the best stroller for you, please contact us and we'll be happy to help.