Posted by Active Baby Canadian Online Baby Store on 2022 Jun 28th
Looking for a new stroller, but unsure which one to choose? It's a common predicament for new parents and those with their second or third child alike. With so many brands to choose from, it can be difficult, especially when considering certain needs like being able to bring it with you when you travel or having limited storage space for when it's not in use.
The Bugaboo Butterfly and the BABYZEN YOYO2 are both excellent strollers that can get you and your little one virtually anywhere you need to go, but they have somewhat different intents fuelling their designs. Which one is the better choice for you and what differentiates them?
Bugaboo Butterfly
The Bugaboo Butterfly is a new 2022 addition to Bugaboo's renowned lineup of high-quality strollers, car seats, and more. Designed to make travel easier, it is airport-approved, simple to use, and surprisingly light. At only 16.1 lbs, it doesn't sacrifice strength and durability, as it carries up to 50 lbs in the seat.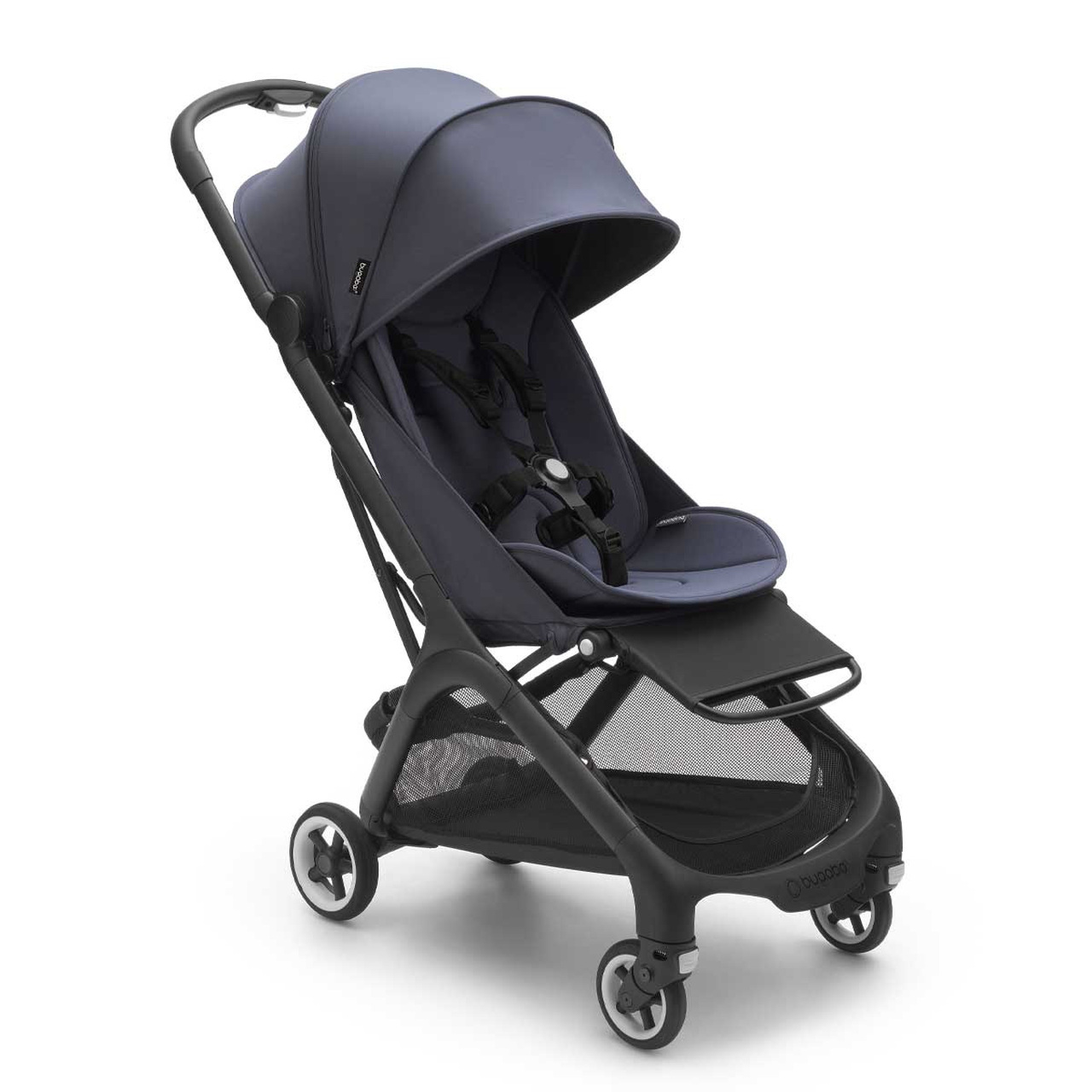 Some of the features that you will enjoy with the Butterfly include:
Bugaboo's Easiest Fold Yet
The days of complicated folds are thankfully behind us. The Butterfly features a simple one-handed fold. Simply press the white button on the handlebar and in barely one full second, the stroller folds into a remarkably compact 17" X 9" X 21" form. Once collapsed, it is easily transported with the included strap. Opening it again is just as easy, popping it open with the flick of the wrist.
Roomy Basket
The Butterfly's spring-loaded basket has a weight capacity of 17 lbs and is roomy enough to carry your baby essentials and still have some room left over for shopping. Readily accessible from either side, it bounces back to its original shape once empty.
Extendable Canopy
The Butterfly has an extendable 4-panel sun canopy to protect your little one on sunny days. A mesh insert keeps them cool and provides ventilation, while the translucent window lets you continue to interact while out on your walk or running errands.
Other Features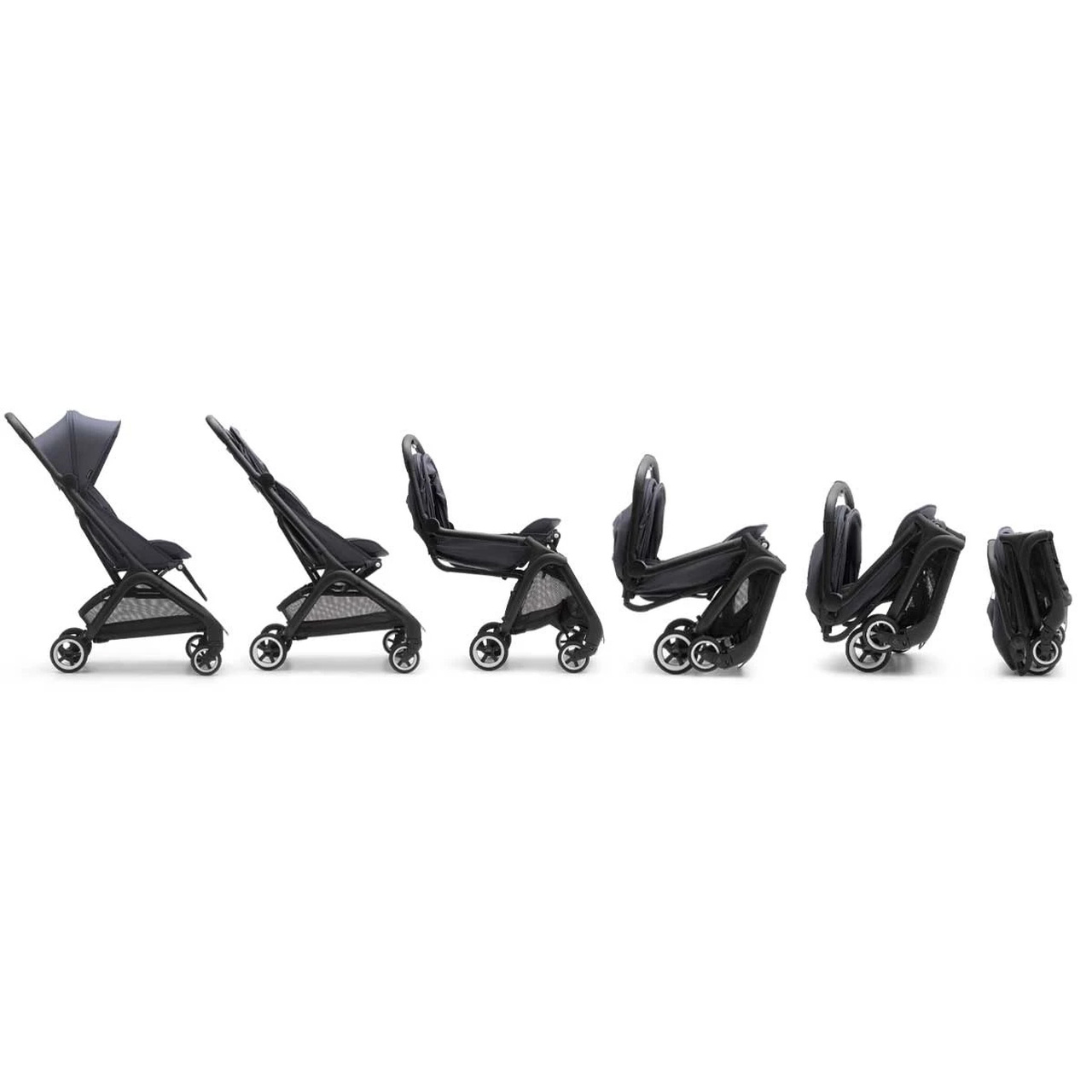 With 4-wheel suspension and wear-resistant tires, the Butterfly's push is smooth and easy. You'll manoeuvre easily through busy foot traffic and tight aisles in your favourite stores. A tangle-free 5-point harness keeps your child safe and secure while the 5-position integrated footrest and ability to lie nearly flat makes it easy to get comfortable. A tall backrest means that it can accommodate your child as they grow, and when they are older, they can ride on the compatible Bugaboo board if a new sibling should come along.
BABYZEN YOYO2
Another high-quality, easy-folding compact stroller, the BABYZEN YOYO2 is an excellent choice for any parent. With its curved frame and neatly tucked-in seat, the YOYO2 has a small profile that some may prefer to the Butterfly. Nimble and manoeuvrable, it gets you and your child wherever you need to go with ease and comfort.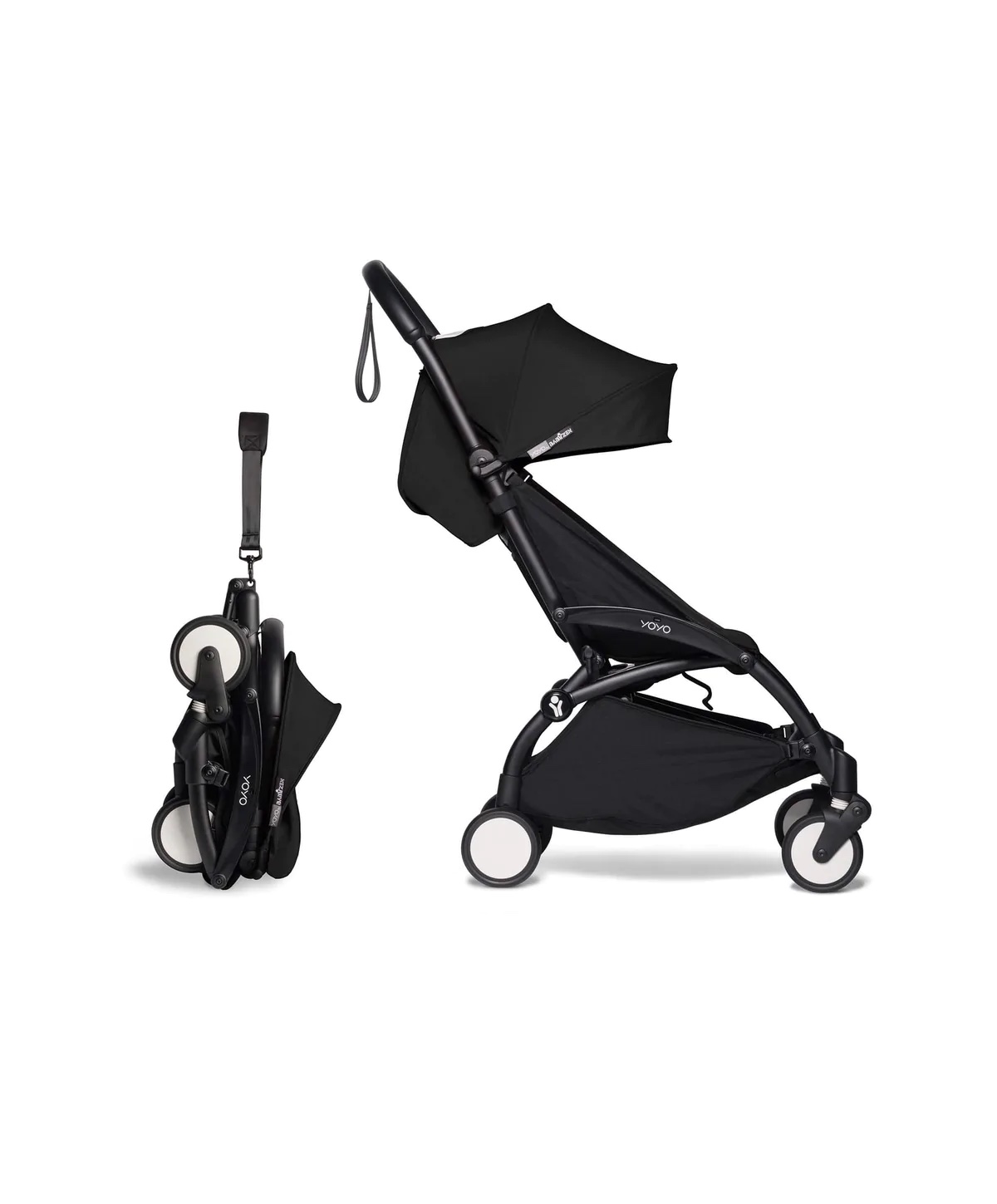 Some of the features of the BABYZEN YOYO2 include:
Easy Fold
While a little more involved than the Butterfly's fold, the YOYO2 is still above average in speed, though it does require two hands and requires multiple steps. Although not complicated by any means, it may require a bit of practice to get the hang of it.
Storage
When you are out for the day with baby, you are going to want good storage. Compact strollers don't always deliver in that department, but the YOYO2 offers more room than the average stroller in this category, with a weight limit of 11 lbs. The basket is easy to access from the front and features an additional pocket at the back for small items. There is also a zippered pocket and mesh pouch on the seat back.
Sunshade
The BABYZEN YOYO2's sunshade is attractive and well-made, with a 50+ SPF rating. It includes a small vinyl window to let you keep an eye on your little one.
Usable From Birth Option
The YOYO2 can lie nearly flat, making it suitable for children as young as 6 months, but if you want to use it from birth, there is the optional Newborn Pack (sold separately).
Single to Double Option
A great feature of the BABYZEN YOYO2 is the ability to connect to a second stroller, allowing you to go from a single to a double if you plan on expanding your family.
Making Your Choice
Both strollers are high-quality options for your child. Both are agile, manoeuvrable, and light, able to get you where you need to go, whether that's to the shopping mall or the park. Both are excellent strollers, though they are built with slightly different goals: the Butterfly leans toward ease of travel, while the YOYO2 is built for everyday use.
In the end, your decision will likely come down to the small details and personal preference, but you can rest easy knowing that both options are winners.