Posted by Active Baby Canadian Online Baby Store on 2023 Jun 23rd
As your little one grows, so does their nutritional needs. The time has come to introduce solids and embark on an exciting journey of exploring new tastes and textures. Introducing solids to your baby's diet is an important milestone, but it can also feel overwhelming for many parents. In this blog post, we will guide you through the process of introducing solids and highlight some feeding essentials to make this transition a smooth and enjoyable experience for both you and your baby.
Signs of Readiness:
Before diving into solids, it's crucial to ensure your baby is ready. Look for these signs:
Age: Most babies are ready for solids between 4 to 6 months, although it's best to consult your pediatrician.
Head control: Your baby should be able to sit upright with good head control.
Interest in food: Showing curiosity about what you're eating, reaching for your food, or opening their mouth when you offer a spoon are signs of readiness.
Introducing Solids:
The process of introducing solids should be gradual and tailored to your baby's needs. Here are some key steps to follow:
Start with single-grain cereals: Begin with iron-fortified cereals like rice or oatmeal mixed with breast milk or formula. Start with a small amount and gradually increase the quantity.
Introduce pureed fruits and vegetables: After a week or two of cereals, introduce pureed fruits and vegetables one at a time. This helps identify any potential allergies or digestive issues.
Offer a variety: As your baby adjusts to solids, gradually introduce different fruits, vegetables, and protein sources. Aim for a rainbow of colors to ensure a diverse nutrient intake.
Watch for allergies: Be cautious when introducing common allergens like peanuts, dairy, eggs, and seafood. Start with small amounts and monitor for any adverse reactions.
Feeding Essentials:
To make the feeding process smoother and more enjoyable, here are some essential items to have on hand: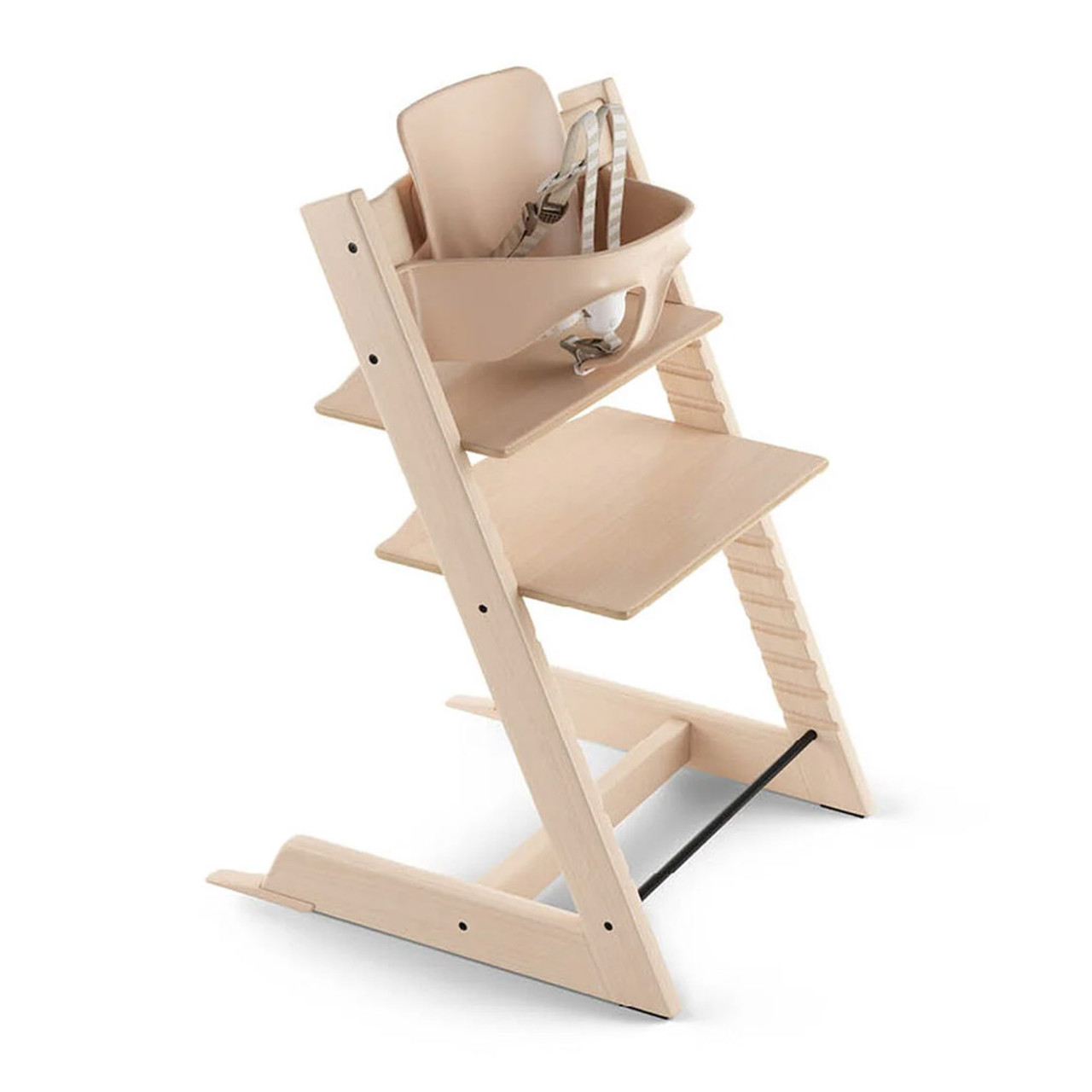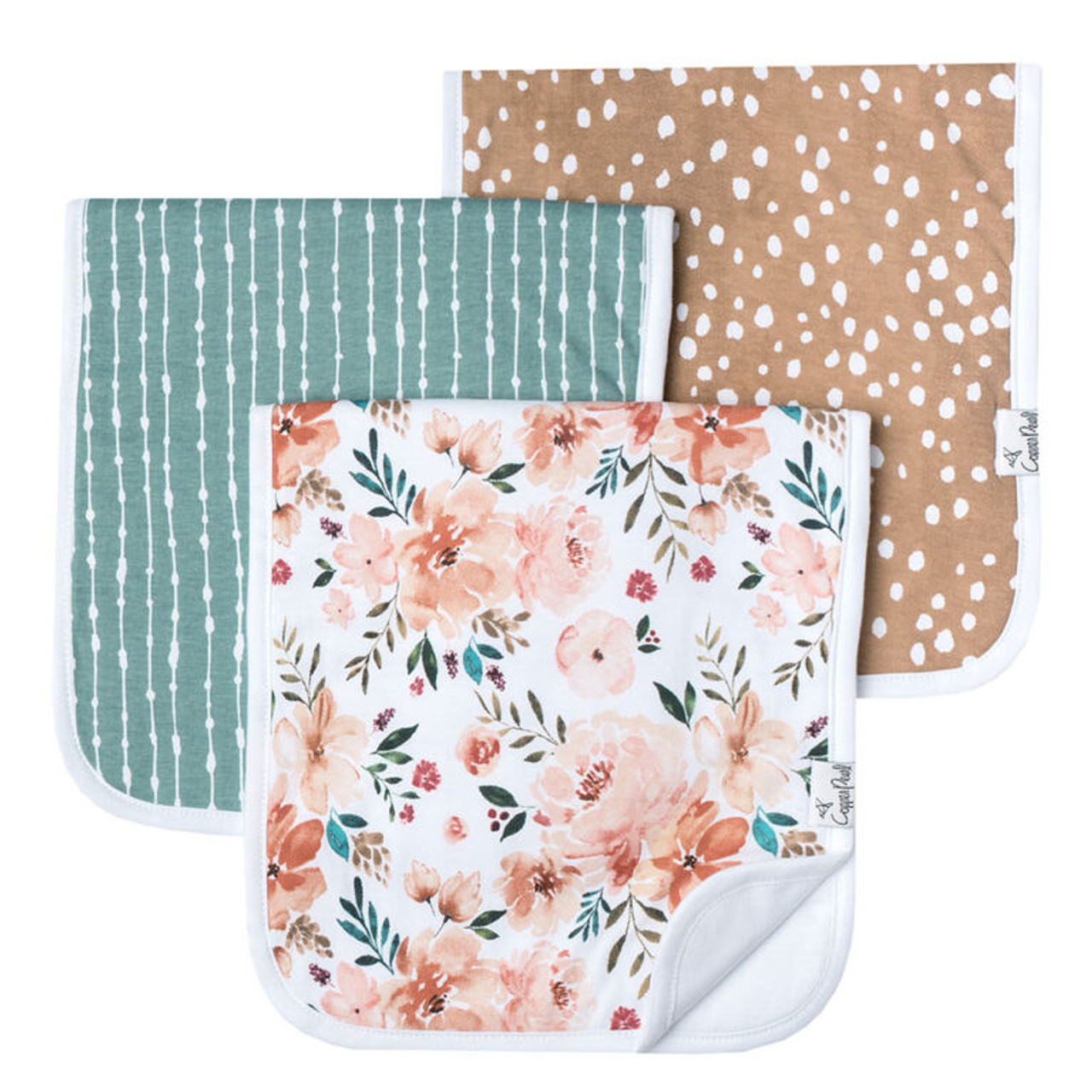 Food Processor or Blender: A reliable food processor or blender will help you puree and mash foods to an appropriate consistency.
Storage Containers: Invest in BPA-free, airtight containers from 3 Sprouts for storing homemade baby food in the refrigerator or freezer.
Sippy Cups: As your baby grows, introducing a sippy cup from Minika for water can be beneficial for hydration and learning to drink independently.
Mealtime Tips:
Be patient: Understand that mealtime can be messy and may involve more exploration than actual eating at first. Stay calm and patient throughout the process.
Follow your baby's cues: Pay attention to your baby's hunger and fullness cues. Let them guide the pace of the meal.
Make it enjoyable: Engage with your baby during mealtime, make funny faces, and use a friendly tone. This helps create positive associations with food.
Embrace self-feeding: As your baby grows older, encourage self-feeding by offering small, soft finger foods. This promotes fine motor skills and independence.
Introducing solids is an exciting phase in your baby's development, full of discovery and new experiences. By following the signs of readiness, introducing a variety of healthy foods, and having the right feeding essentials, you can create a positive and enjoyable feeding environment for your little one. Remember to consult your pediatrician for personalized guidance and enjoy this journey of nurturing your baby's growing appetite and taste preferences.
Add these items to your Baby Registry or start one with us today!
Active Baby is your top Canadian Online Baby Store with store locations in Langley, Kitsilano & North Vancouver. Don't miss out on any deals or exclusive offers. Sign up for our Newsletter.
The brands we love: Bugaboo, Uppababy, Clek, Diono, Babybjorn, Baby Jogger, Beaba, Thule, ERGObaby, Mountain Buggy, Peg Perego, Maxi Cosi, Chicco, 4moms, Little & Lively, Minimoc, North Face, Sorel, Stonz, Mymayu, Bogs, Yumbox, BabyZen Yoyo and more.