With the record breaking amount of rain we have been having here in Metro Vancouver, it is the most appropriate to share our selection of rain gear products. Although we hope we won't be having to use all over these for much longer now.. Summer come faster!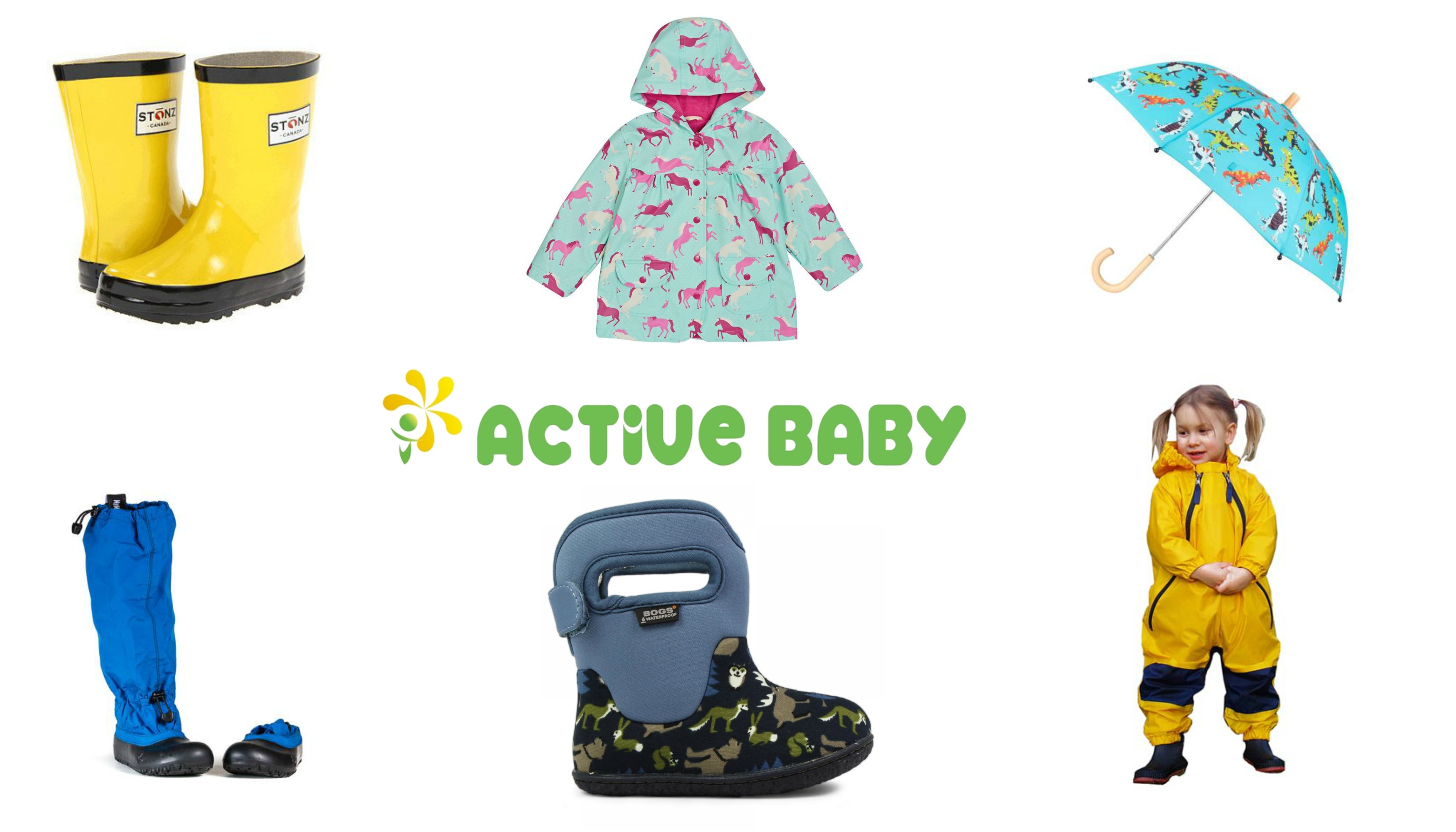 First up we have a large range of rain boots to choose from:
In KidORCA MyPuddle Boots your lovely minion can fully enjoy splashing and running, or even crawling in the puddle. You don't have to interrupt your outdoor play because these "waders-like" rain boots help to keep feet dry and warm. An adjustable buckle regulates the cord for a perfect, secure fit.
Let them run wild! The fun graphics of the Baby Bogs Classic Polar Bears will capture their imagination. With kid-friendly handles, soon enough they'll say, "I can put them on myself!" 100% waterproof, machine washable and snuggly warm.
Stonz offers a wide range of rain footwear products; our favourite being the Rain Bootz with a pair of liners! Your little one can splash around to their heart's desire without the worry of getting their feet soaking wet.
Unique, waterproof Muddy Buddy Rain Suit by Tuffo gives your little one full-body coverage and protection from the rain and elements, and can also be worn indoors for messy arts and crafts. Lightweight suit is extra comfy while keeping kids clean and dry. We recommend pairing this get up with any pair of rain boots for maximum waterproofness!!
Rain Coats:
The transition into spring is always a wet one... A lightweight raincoat is the perfect wardrobe addition that your little one is sure to get a ton of wear out of! Choose from our many options, featuring Hatley & The North Face! We've got sizes up to 4T, so order online or come check them out in store.