Posted by Active Baby on 2019 Jun 22nd
Active Baby is Growing!
A new chapter has begun at Active Baby. It gives us great pleasure to announce our new store opening in Kitsilano. Now our quality product lines are conveniently available to our downtown customers too! So, come one and come all and join us in our newest location at 2918 West Broadway in Vancouver.
It's been a dream of ours for a long time, and we couldn't be more excited to share this thrilling news with you, our loyal and valued customers.
How it all started
From our early beginnings in North Vancouver 10 years ago, Active Baby's goal has always been to reach out to parents all over the Lower Mainland, offering great products, service, and advice.
Our Vancouver vision started with a simple stroll down West Broadway one sunny Sunday afternoon. We were instantly struck with the beauty and the bustle of this vibrant, charming neighborhood. Further along our walk, we noticed a space for rent.
The amazing window space, the large square footage, the convenient location—needless to say, we were hooked. It was almost as if the space was made for us. Right then and there, we decided to turn our dream of opening a Vancouver store into a reality.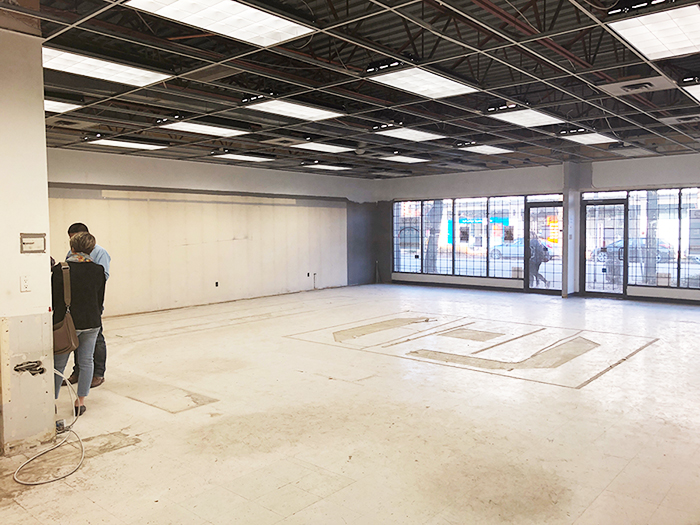 The work begins
Renovations went surprisingly smoothly. Under the cover of posters plastering the windows, contractors, family, friends, and staff worked tirelessly getting the shop ready for the soft opening. After a lot of sweat and tears (we'll get to that in a moment), the store was about to be introduced to the Kitsilano community on June 6th.
The unveiling
The night before, the team gathered to celebrate the opening of the Vancouver store. 3…2…1… the countdown ended with the removal of the posters from the windows—and with that came tears of joy. It was an emotional moment for everyone.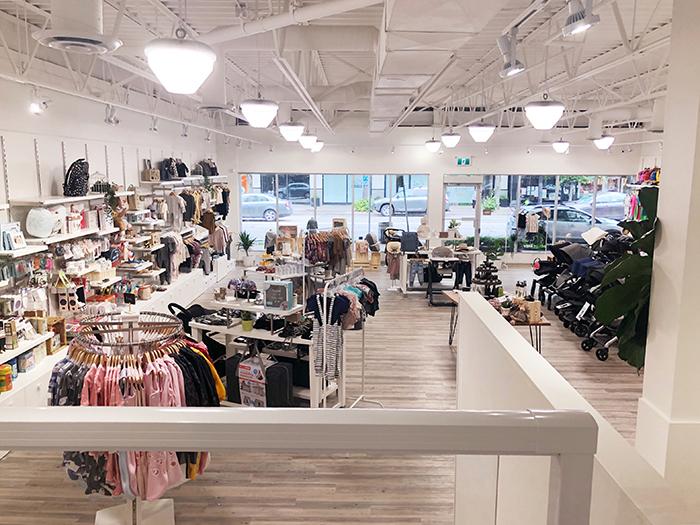 The commitment, pride, and unrelenting effort from each and everyone of our team members had paid off. From the lighting fixtures high above to the newly installed flooring below, the renovations were done, and the store was now ready to be unveiled to the community.
Grand Opening coming in late summer!
The vision for our Vancouver location has just begun. Even though our Kitsilano store is currently open for business, we have only just begun this wonderful journey. Together with you, we hope to provide unparalleled products and customer care, cementing our place in this lively and delightful community for generations to come.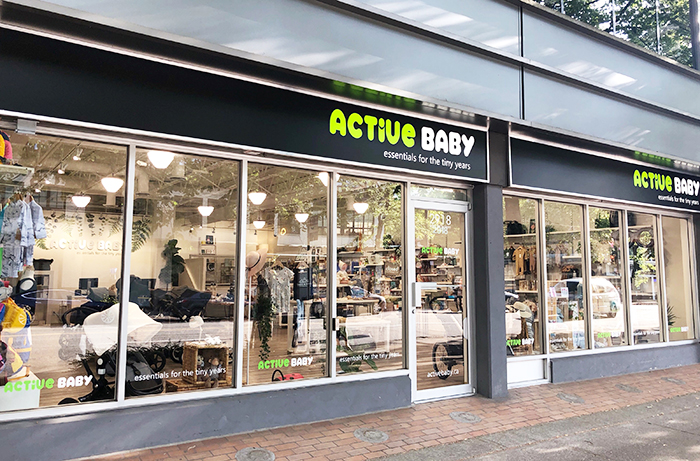 Our Vancouver grand opening is just around the corner. So, stay tuned for all the juicy details. We will have lots of exciting news that you won't want to miss, including the addition of locally made baby products you'll need to see to believe.