Posted by Active Baby Canadian Baby Store Online on 2022 Nov 18th
For many people, Christmas is "the most wonderful time of the year." That is especially true for children, or for those who have young ones at home. If this will be your first Christmas with your new baby, there is a lot of fun and excitement to look forward to, but there may be some challenges as well.
You may include your little one in time-honored family traditions, or perhaps begin brand new ones of your own. Some may be silly, some may be serious, but all will take on a new meaning with the addition of your new baby.
Whether they arrived earlier in the year, or are due in the upcoming weeks, here are some tips for baby's first Christmas.
1. Have a Plan
Before anything else, you should figure out your holiday plans. One of the most frequent questions that comes up is where you will spend Christmas Day and Christmas Eve. You might want to spend it at home, or perhaps you will want to visit your parents or in-laws. Maybe you will try to see as many people as possible, rushing from one home to the next for a few hours each.
Whatever you do, you will benefit from having a solid plan. Traveling with a new baby can be trying at the best of times; when visiting multiple homes in winter, it becomes even more so. When you know in advance what you will be doing and have everything organized, things will run much smoother.
2. Stick to Your Routine
Babies and young children like routine. It may be difficult during such a hectic time of year but keeping to your baby's routine makes it easier to know what to expect and reduces the chance of having an over-tired or cranky baby in all your Christmas photos.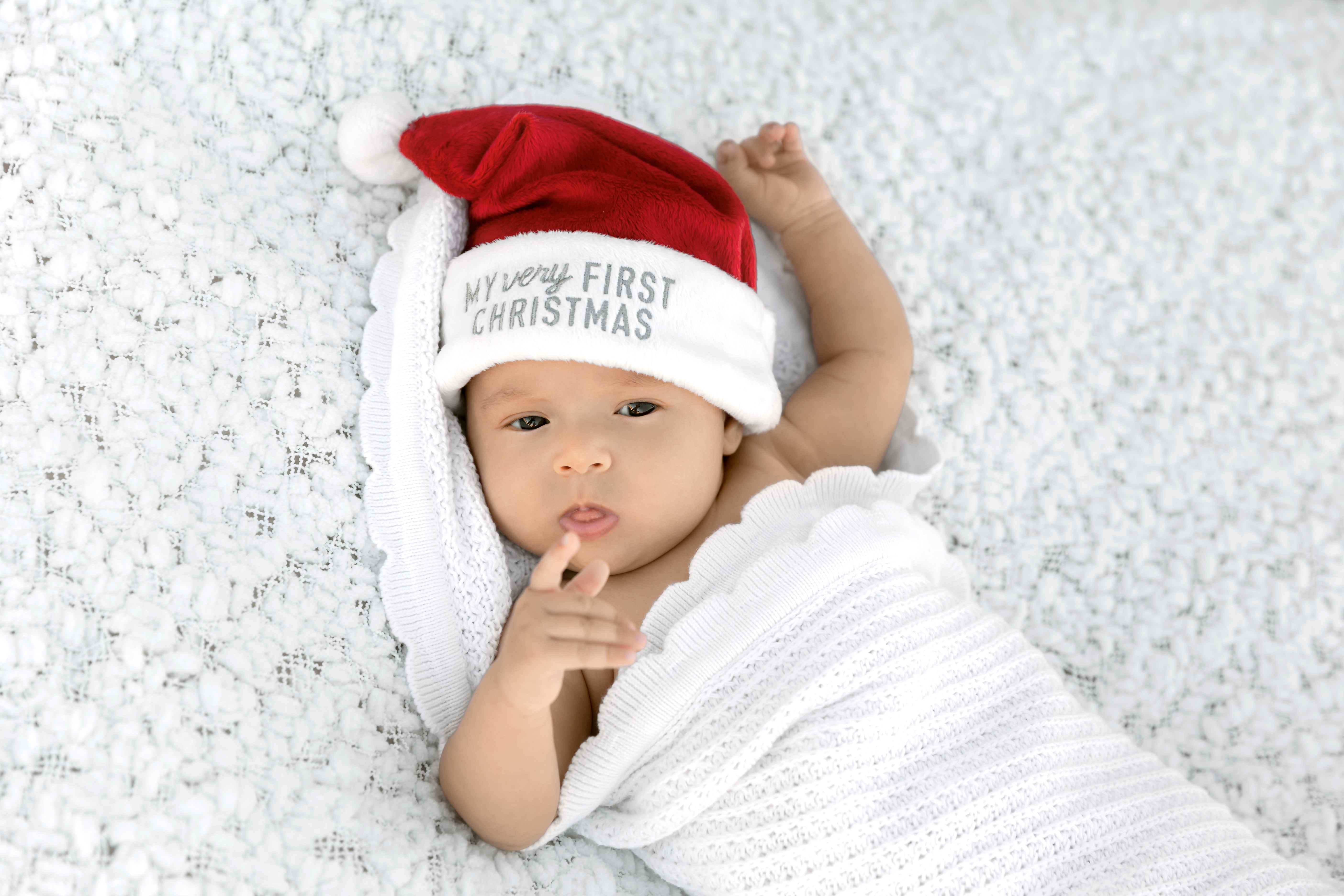 3. Be Flexible
Although seemingly contradicting the previous points, maintaining a degree of flexibility is important because no matter how hard you may try, there will always be certain things that fall outside of your control. Being able to adapt will ensure that you still have a good time without too much stress.
4. Make a Wishlist
Family members, especially grandparents, are surely planning to lavish your little one with gifts, but you should have a say in which gifts are appropriate. You are the one who knows what you and baby need, and you will be the one who will be washing, folding, and putting away clothes, supervising the use of toys, and much more.
Setting up an online wish list is a great way to let everyone know what items you will appreciate most.
5. Limit the Gifts
Related to the previous tip, you may want to limit the number of gifts, choosing quality over quantity. At this age, your child isn't going to need much or care about the number of gifts they receive. In fact, they will probably be far more interested in wrapping paper than most of the gifts.
6. Decorate Your Tree with Baby's Own Ornament
This is one of the big events at Christmas, with family members putting up the tree and adding their favourite decorations. Your baby won't be able to help this year, but you may want to add a special ornament to commemorate their first Christmas. You can often find ornaments for "Baby's First Christmas," and they may even be part of a series that counts the first few years. When your child grows up, they will have their own collection that will be a cherished part of their holiday, reminding them of their younger years.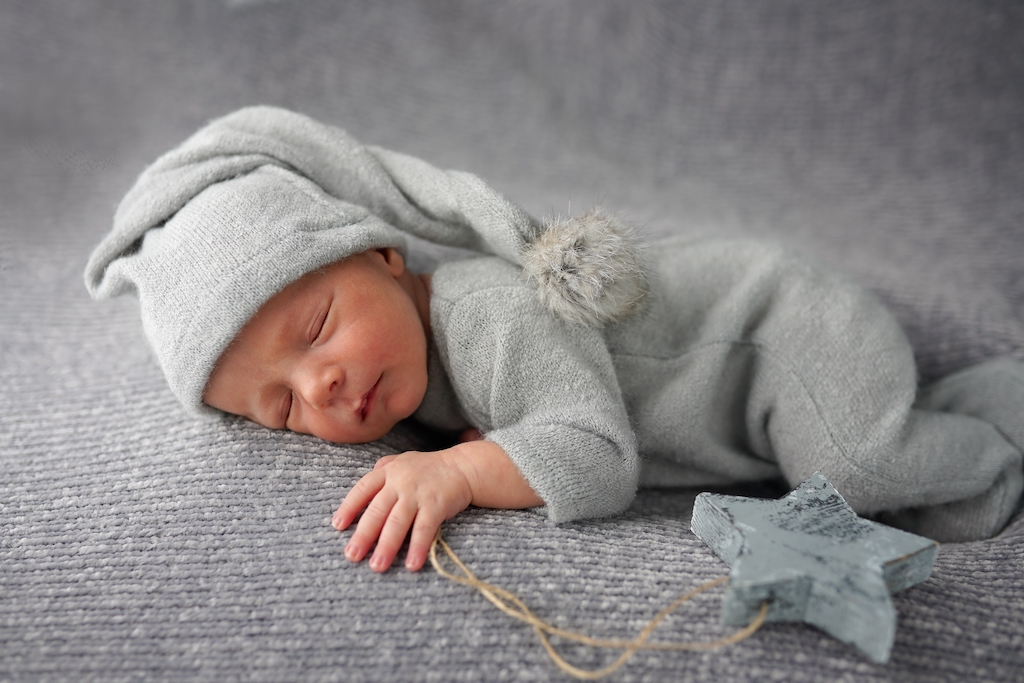 7. Visit Santa... at Home!
Visiting Santa is another popular Christmas tradition, but it can also unfortunately cause a bit of anxiety and stress. First, you must make your way to the local mall, then you must wait in line for who knows how long. When your child finally meets the man in red and the elf tries to snap a picture, things may not go so well, leading to frustration all around.
The simpler way is to check out Amazon for an inexpensive Santa suit so that the first encounter takes place at home.
8. Cook in Advance
Among the many things that Christmas is known for is food. Many people look forward to a big Christmas dinner and the holiday
wouldn't be the same without it. Finding time to prepare it with a new baby can be difficult, however, so cooking in advance and storing it in the freezer will save you a lot of time and trouble when the big day arrives.
These are just a few quick tips that can hopefully make baby's first Christmas easier. Remember that it's not just your baby's first
Christmas, but your own first Christmas with them. You will want to make it as enjoyable and stress-free as possible. That requires some planning and may also require knowing when to say "no" to the things you don't want. If your ideal first Christmas with your little one means staying home, then that is what you should do. After all, there will only be one first Christmas with your baby.
Active Baby Canadian Baby Store Gift Ideas
Baby Infant Car Seats in Canada
Blog - Active Baby Canadian Online Baby Store