Posted by Active Baby Canadian Online Baby Store on 2023 May 31st
Summer is a season of sunshine, warmth, and outdoor adventures, and it's a time to ensure your baby is comfortable and protected from the summer heat. As a new parent, it can be overwhelming to figure out what clothing essentials your little one needs during this season. We will guide you through the must-have summer clothing essentials for your baby, ensuring they stay cool, stylish, and protected all summer long.
1. Lightweight and Breathable Fabrics:
Choosing the right fabric for your baby's summer clothing is crucial. Opt for lightweight and breathable materials such as organic cotton from Pehr or bamboo from Belan.J. These fabrics are soft, gentle on your baby's delicate skin, and allow air to circulate, preventing overheating and excessive sweating.
2. Onesies and Rompers:
Onesies and rompers are a staple in every baby's wardrobe, especially during the summer months. They are comfortable, versatile, and provide ease of movement for your little one. Look for onesies and rompers with short sleeves or sleeveless designs to keep your baby cool. Additionally, consider opting for onesies with snap buttons for hassle-free diaper changes. Onesies and rompers from Belan.J are a great option for adding to your collection.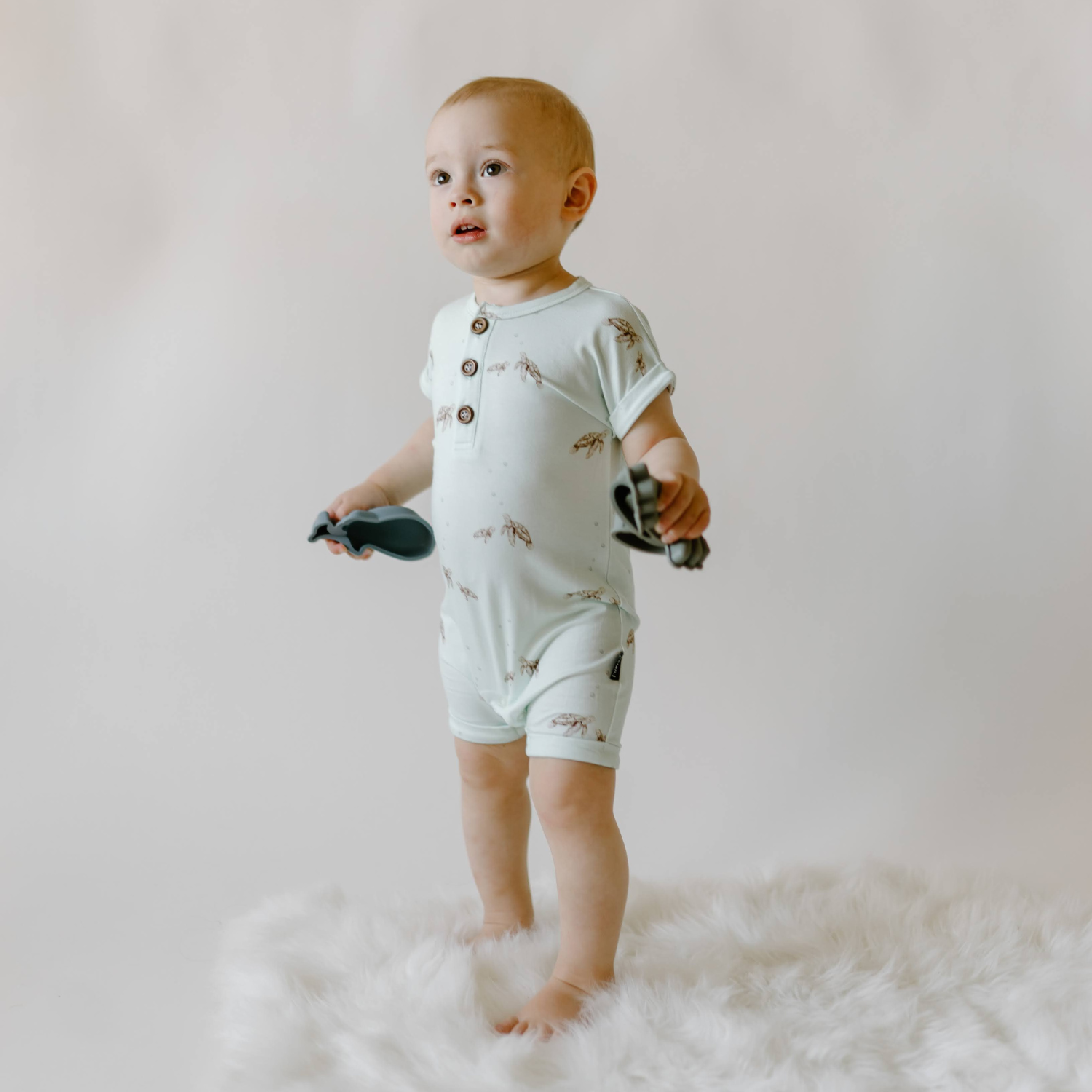 Protecting your baby's delicate skin from the sun's harmful rays is vital. Invest in lightweight sun hats that provide shade for their face, neck, and ears such as, Honeysuckle Hats. Look for hats made from breathable materials like cotton or bamboo, and ensure they have a chin strap or adjustable fastening to keep them secure. Hats from Current Tyed, Jan & Jul & Herschel with mesh material are all great options.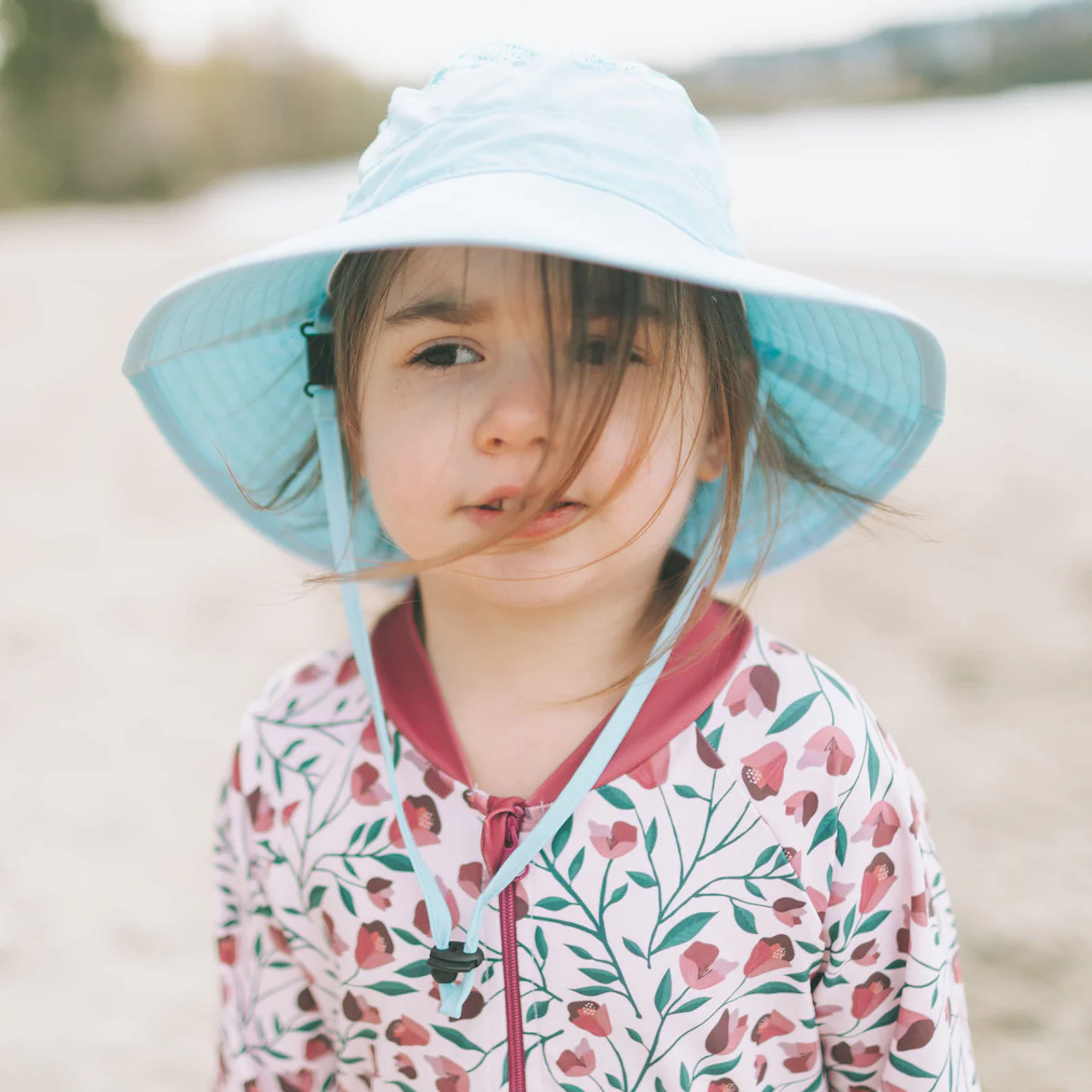 If you plan on taking your baby to the pool or beach, swimwear is a must-have. Look for swimwear made with UPF (Ultraviolet Protection Factor) fabric to provide an added layer of sun protection. One-piece swimsuits with short sleeves or rash guards from brands such as paired with swim diapers are ideal for keeping your little one comfortable and protected while enjoying the water. Honeysuckle & Current Tyed are popular swimwear brands that come in a range of sizes.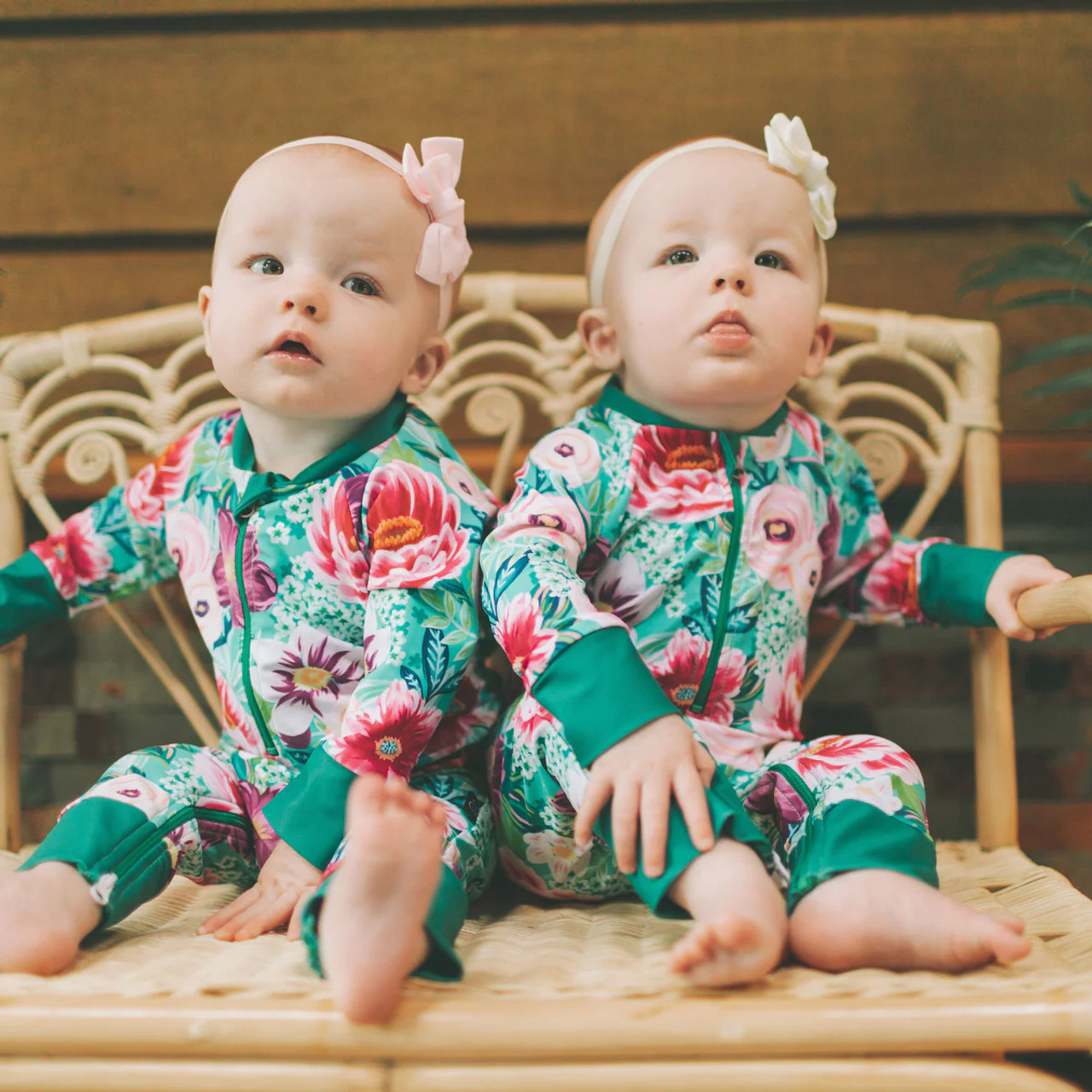 Sunglasses with UV protection are also a great accessory to protect your baby's eyes from the sun. Sunglasses with straps from Jan & Jul or Baby Banz help prevent them from falling and losing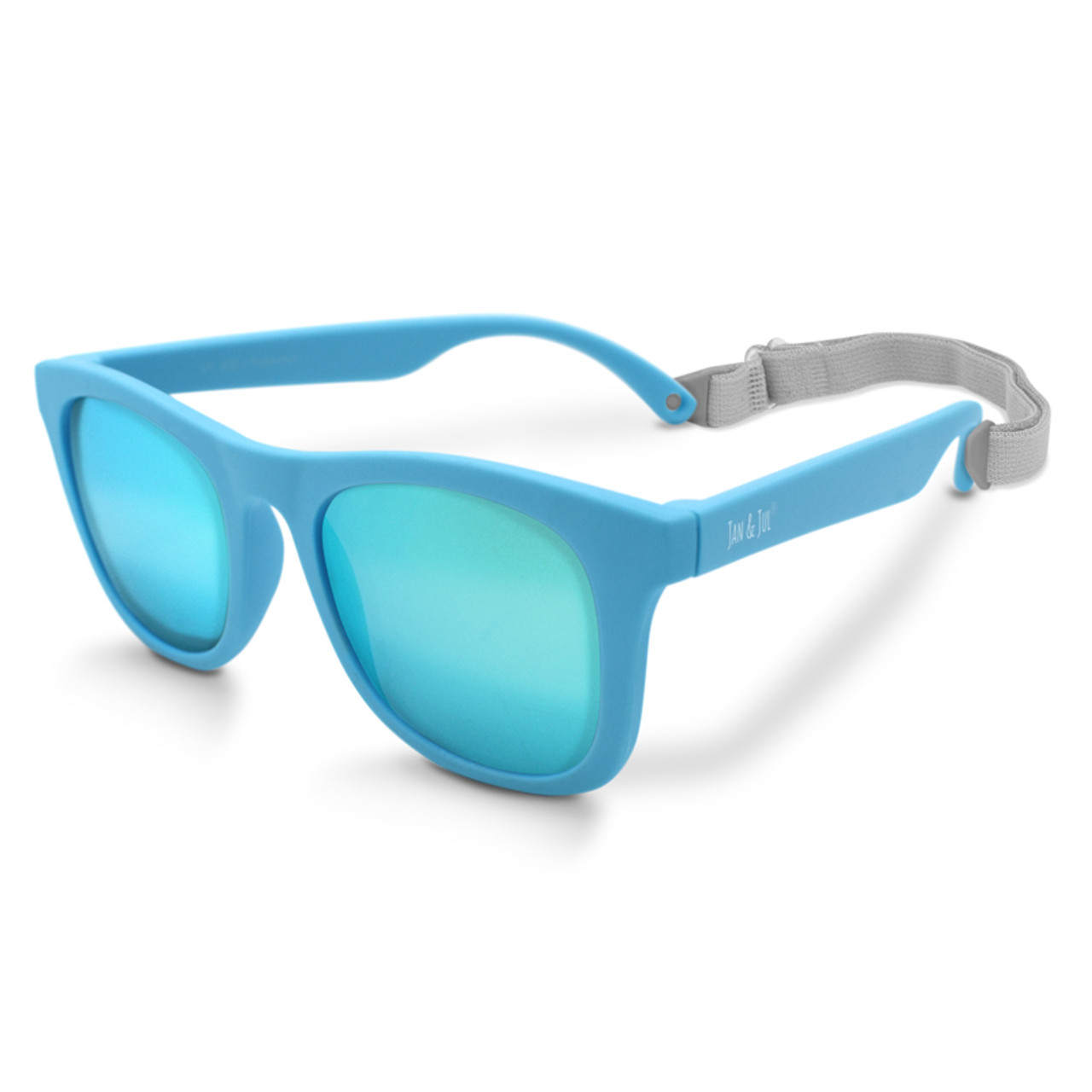 6. Breathable Footwear:
When it comes to footwear, choose breathable and soft options for your baby's delicate feet. Opt for sandals or lightweight shoes such as Native Shoes that allow for air circulation. Avoid heavy or restrictive shoes that may cause discomfort or overheating.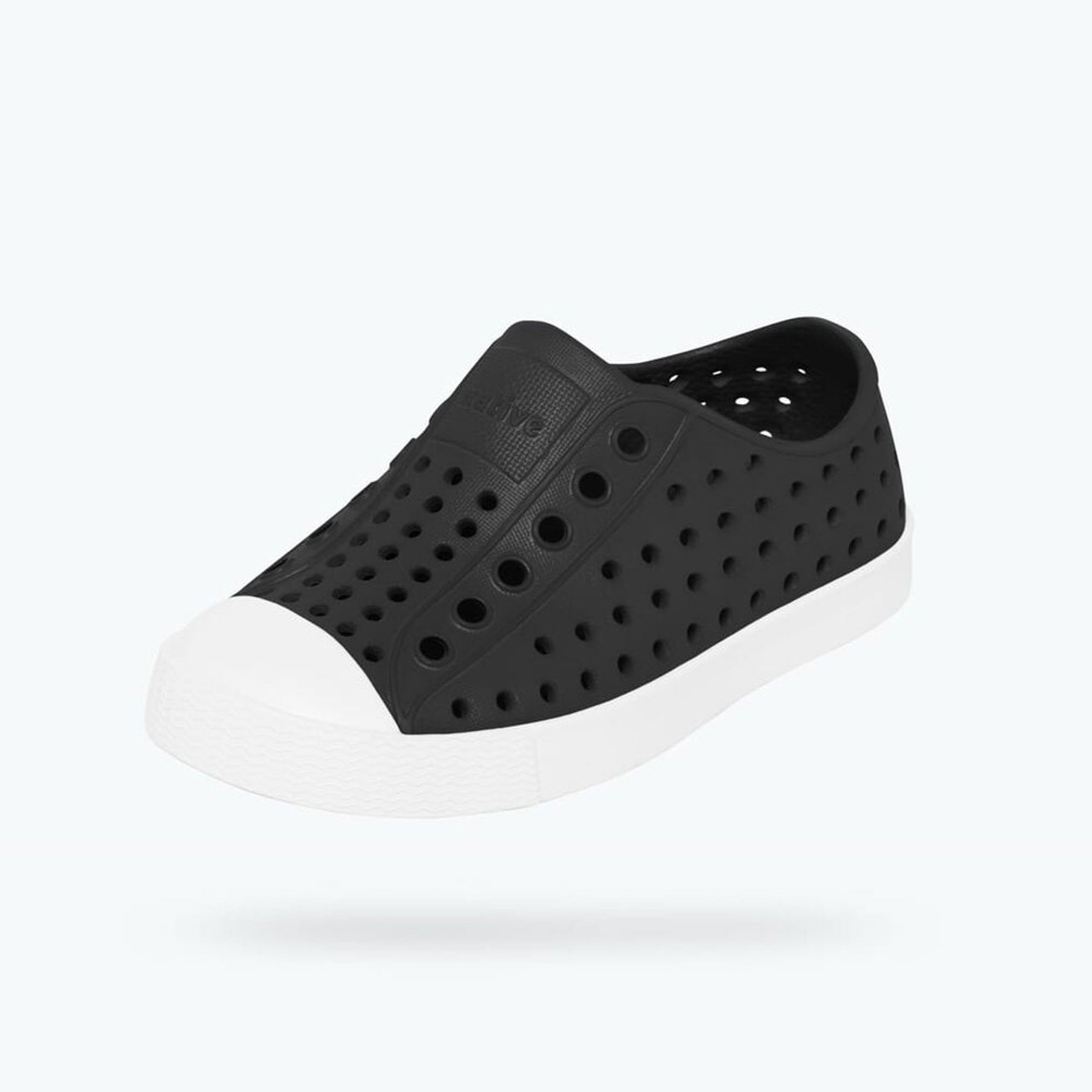 7. Accessories:

Accessorizing your baby's summer outfits can add both style and functionality. Consider using soft, lightweight muslin or bamboo swaddle blankets from Lou Lou Lollipop for shading the stroller or creating a comfortable spot for your baby to lie on.

Summer is a time for your baby to explore the world and enjoy the outdoors, and dressing them appropriately is essential for their comfort and well-being. By investing in lightweight, breathable fabrics, sun hats, swimwear, and versatile pieces like onesies and rompers, you can ensure your little one stays cool, protected, and stylish during the summer months. Remember, comfort and safety should be your top priorities when selecting clothing for your baby, so choose wisely and enjoy the season with your little sunshine!

Add items to your Baby Registry or start one with us today!

Active Baby is your top Canadian Online Baby Store with store locations in Langley, Kitsilano & North Vancouver. Don't miss out on any deals or exclusive offers. Sign up for our Newsletter.

The brands we love: Bugaboo, Uppababy, Clek, Diono, Babybjorn, Baby Jogger, Beaba, Thule, ERGObaby, Mountain Buggy, Peg Perego, Maxi Cosi, Chicco, 4moms, Little & Lively, Minimoc, North Face, Sorel, Stonz, Mymayu, Bogs, Yumbox, BabyZen Yoyo and more.