Posted by Active Baby Canadian Baby Store Online on 2022 Dec 28th
Baby outfits are adorable, and many parents enjoy the typical gendered outfits and colours for their little ones. As cute as these can be, however, there are many reasons to choose unisex baby clothing, not the least of which is wanting to keep items for future siblings who may be a different gender.
Here's a selection of 15 gender neutral baby clothes you'll love, for your littlest ones and toddlers alike.
Baby Sleepwear & Baby Pajamas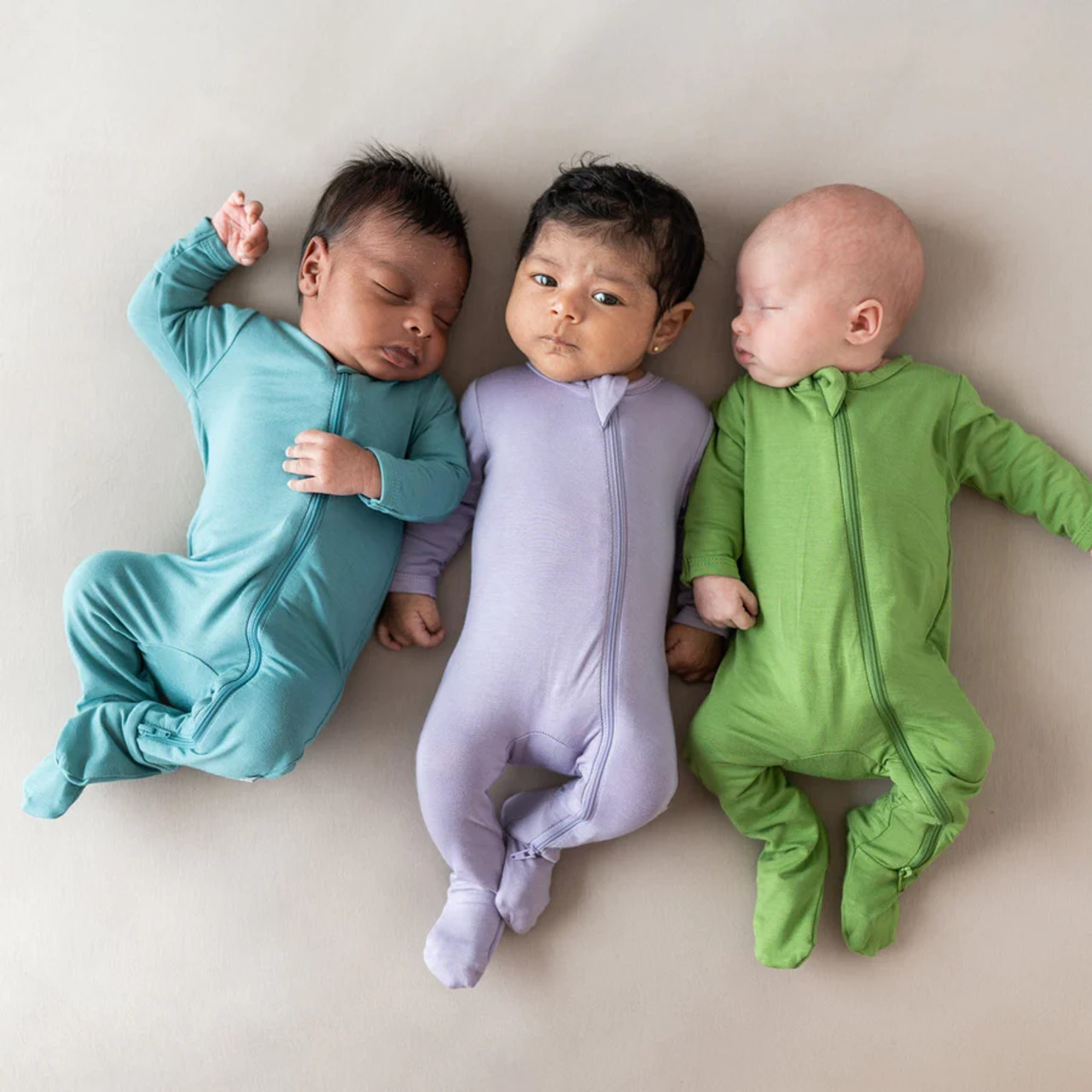 Every little one needs something comfy for sleeping and this zippered footie fits the bill. Smooth bamboo rayon that stretches lets you choose to go with something snug or something looser.
If you prefer a footie with snaps, the Kyte Baby Snap Footie may perfect for you, featuring soft, breathable material, and sole grips for 6-12 months and up. The seasonal print makes it even more fun.
The same cute print is available on these Longalls if you prefer pajamas without feet.
Baby Clothing and Baby Outfits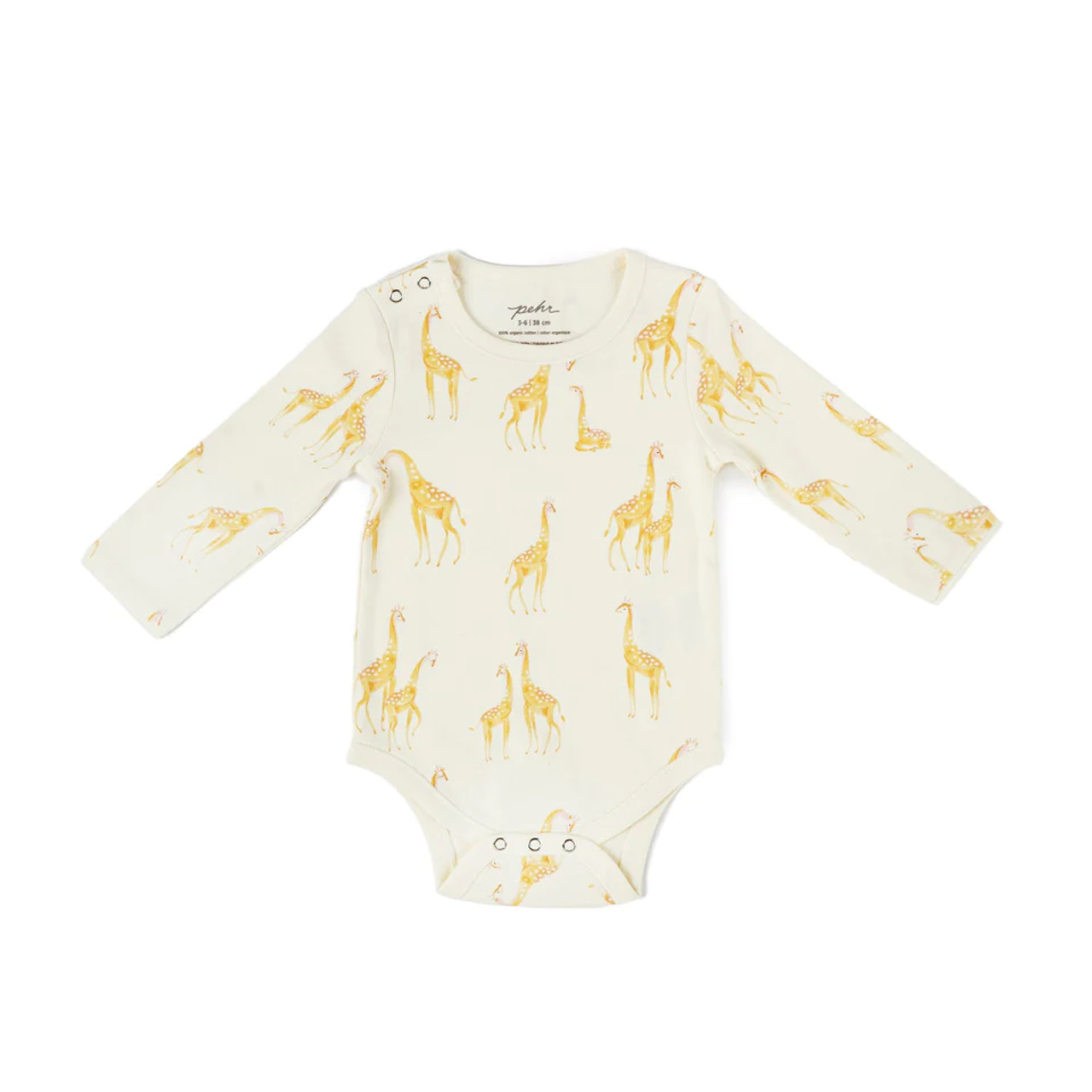 A classic one piece is always welcome, offering you many options for combining with other articles. Snap closures make diaper changes a breeze.
For those times when it's cool but not too cold, keeping a cozy cardigan on hand is a great choice. The bamboo rayon and spandex mix is moisture wicking and antibacterial to keep your little one comfy and safe.
Don't forget a romper, one of the must-haves for any baby. This organic cotton romper features a 2-way zipper that zips down from the top for dressing and up from the bottom for diaper changes. The moose just says Canada!
Rain Wear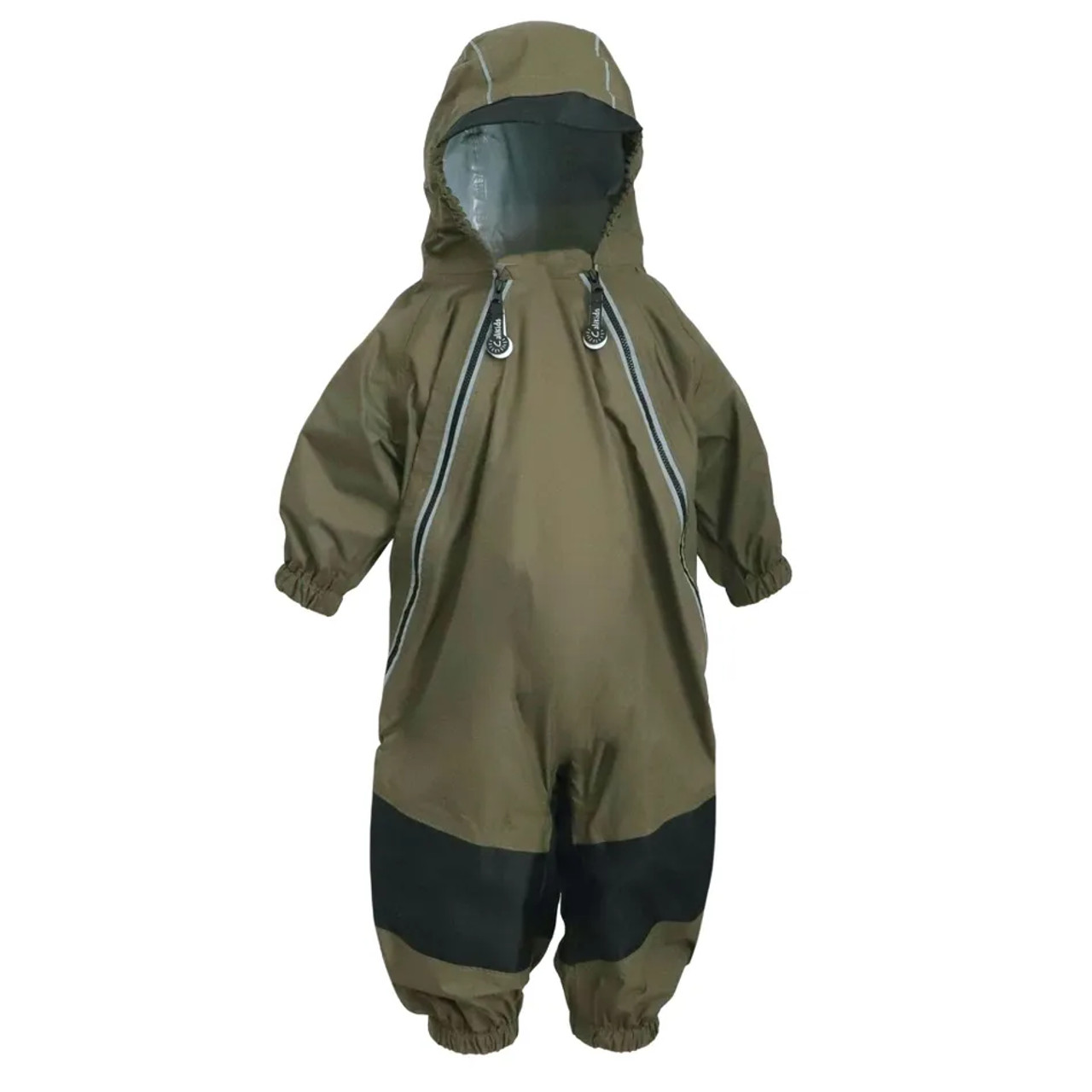 Wet, rainy weather can be a drag when you want to be out and about. Fortunately, this waterproof splash suit from CaliKids can keep your child dry. Completely waterproof with heat sealed seems, it's the perfect choice for wet weather.
If you don't need a full splash suit, a waterproof jacket may be what you are looking for. The fleece lining adds a bit of warmth and softness for your child.
For the little ones, an all-weather fleece onesie is a great way to stay warm and dry when going out to visit friends and family.
Winter Wear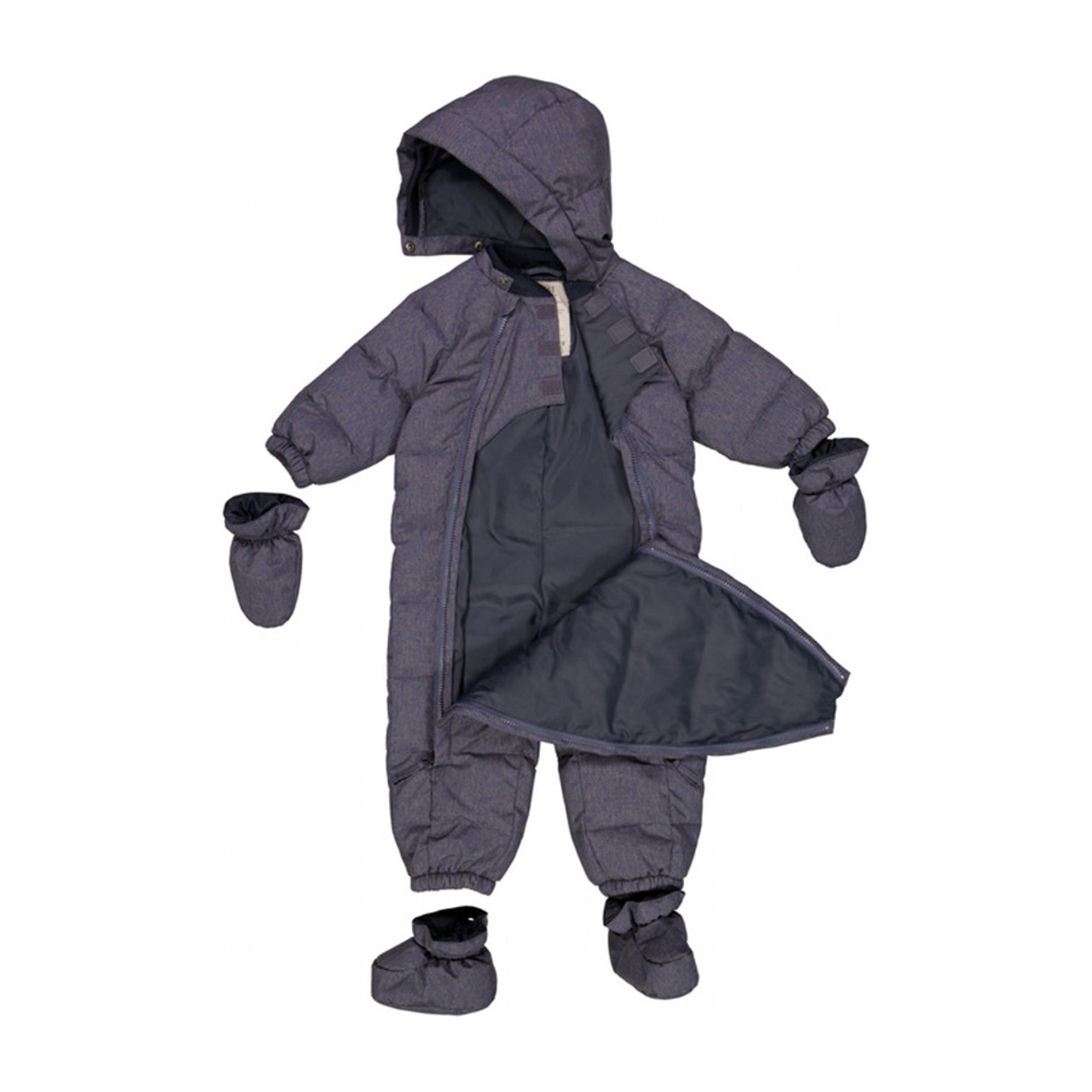 Cold days call for warm clothes like a down suit with mittens and booties built in. Warm, breathable, and waterproof, it's perfect for Canadian winters.
Another great way to stay warm is in merino wool thermal underwear. What is a Canadian winter without long johns? Cold, basically. This thermal underwear set is comfy, soft, and great for regulating temperature.
Because babies lose so much heat through their heads, don't forget a warm cap, with or without a pop-pom.
Baby Footwear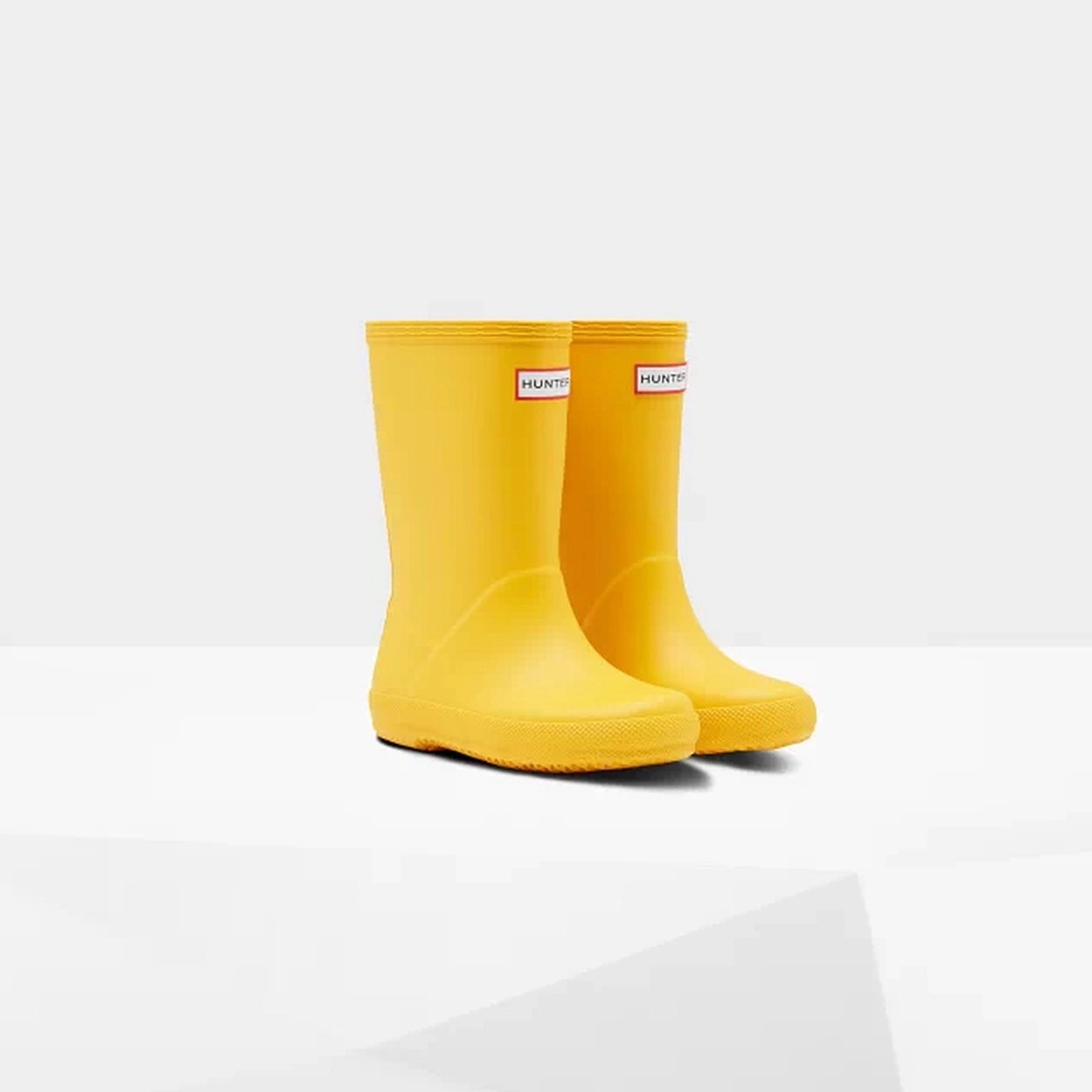 At the front and back ends of winter, we get weather that may not be too cold, but definitely wet. Keep your child's feet dry with Hunter Original Kids First Classic Rain Boots. Suitable starting at 18 months, these boots feature a soft cotton lining for extra comfort.
In the cooler months, it's a good idea to have some slippers on hand to keep baby's feet warm. Socks can do the trick, but they tend to come off more easily than slippers, plus these Padraig Cottage Newborn Slippers are just so cute! They even have an available Gift Box if you plan on giving a pair as a gift.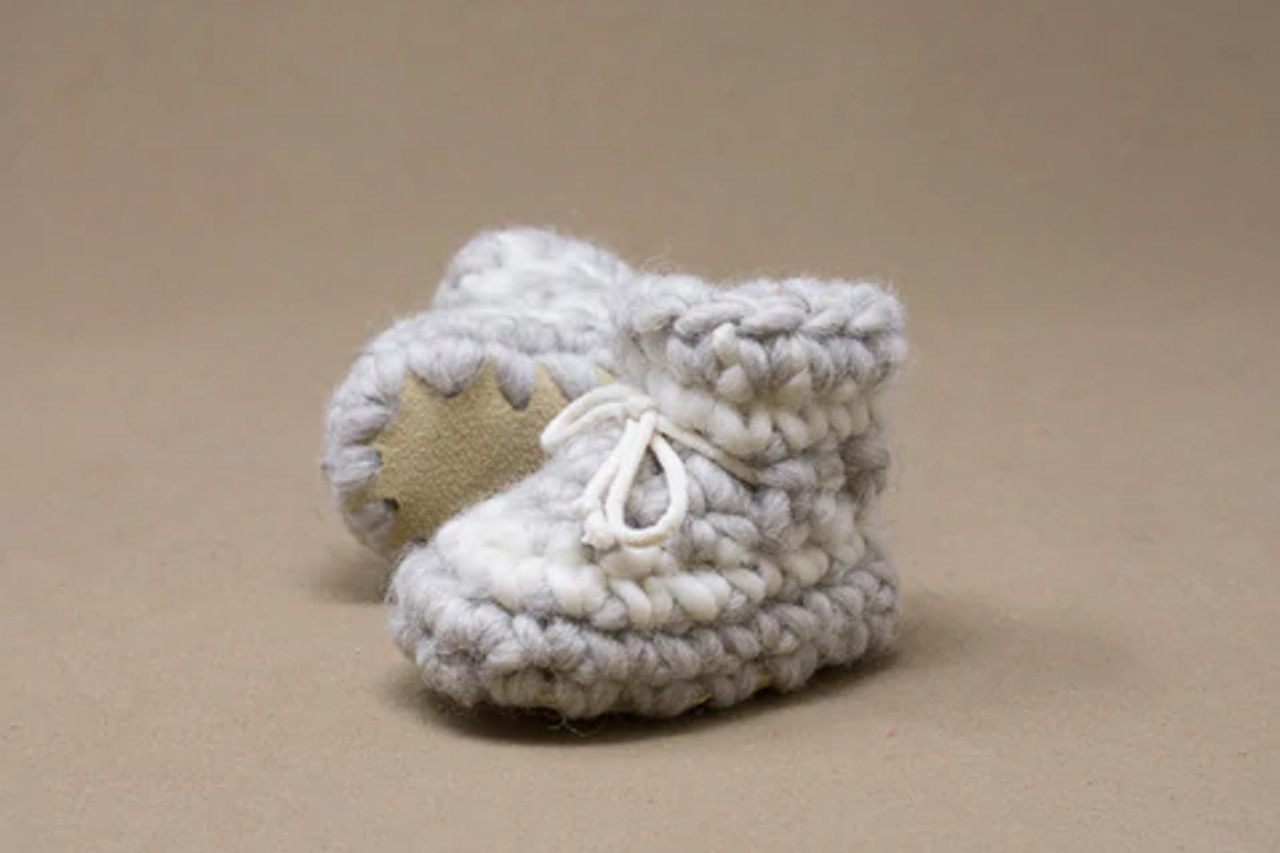 When you head outside, you'll want something a bit warmer and that's where these Baby Bogs Elliott II boots come in. Their plush lining is comfy and cozy to keep the cold out.
Kid's clothing comes and goes so fast as your children outgrow their outfits, but with gender neutral baby clothing, you know it will be easy to pass along to a sibling or the child of a friend or relative.