Posted by Active Baby Canadian Online Baby Store on 2023 Sep 14th
Welcoming a new addition to your family is an exciting and joyous occasion, but it also comes with a lot of responsibility. One of the most important tasks for new parents is ensuring the safety of their baby. Baby-proofing your home is a crucial step in creating a secure environment for your little one to explore as they grow and develop. In this comprehensive guide, we'll explore some essential baby-proofing tips to help you create a safe and nurturing space for your baby.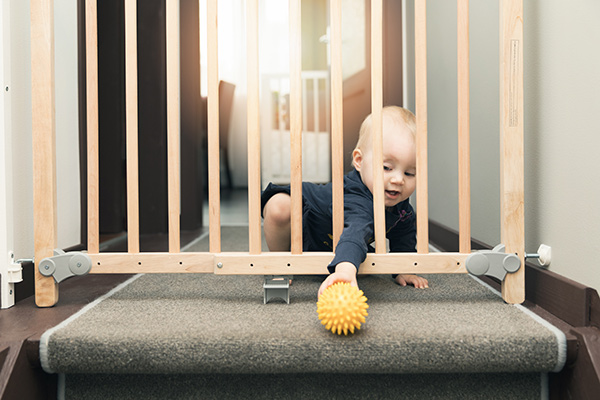 1. Begin Early
Baby-proofing is not something you should leave until the last minute. Start your preparations well in advance of your baby's arrival. This will give you ample time to assess your home and make necessary changes. Remember, babies develop quickly, and they can start moving and exploring sooner than you think.
2. Do a Thorough Inspection
Take a critical look at your home from your baby's perspective. Get down on your hands and knees to see things from their level. Look for potential hazards such as sharp corners, electrical outlets, and small objects that can be choking hazards.
3. Secure Furniture
Furniture such as bookshelves, dressers, and TV stands can tip over if climbed on by a curious toddler. Anchor these items securely to the wall to prevent accidents. Use anti-tip brackets or straps, readily available at baby supply stores, to keep them in place.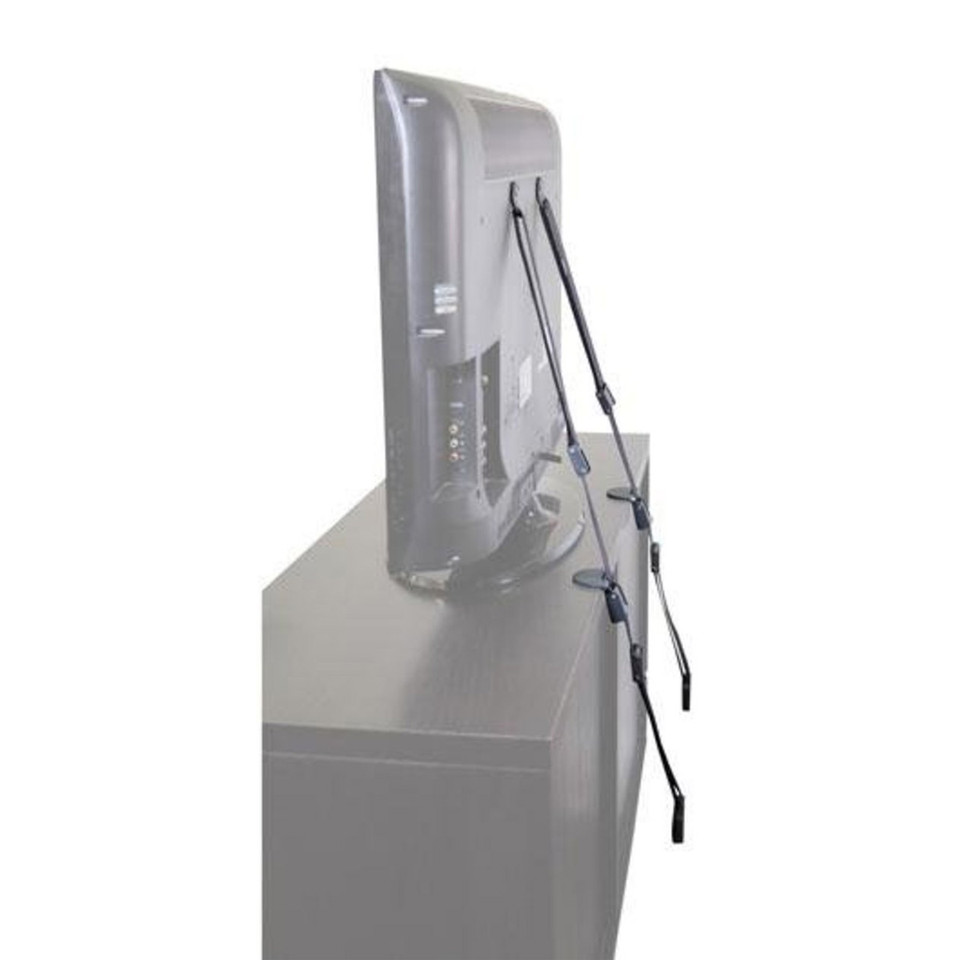 4. Cover Electrical Outlets
Babies are naturally drawn to electrical outlets, which can pose a serious danger. Install outlet covers or safety plugs in all accessible outlets to prevent little fingers from exploring where they shouldn't.
5. Lock Cabinets and Drawers
Cabinets and drawers in the kitchen and bathroom often contain cleaning supplies, sharp objects, or other dangerous items. Invest in childproof locks or latches to keep these areas off-limits to your baby.
6. Gate It Off
Staircases and rooms that are not baby-friendly should be gated off. Safety gates are available in various styles and sizes to suit your needs. Be sure to install gates at the top and bottom of stairs and in doorways to hazardous areas.
7. Soften Sharp Edges
Babies are unsteady on their feet, and they're prone to bumping into furniture and sharp corners. Use corner guards or edge bumpers to soften these potential hazards. These come in a variety of materials and can blend with your home decor.
8. Keep Small Objects Out of Reach
Babies explore the world by putting everything they find into their mouths. Be vigilant about keeping small objects like coins, buttons, and small toys out of reach. Choking hazards are a real concern.
9. Install Window Guards
Windows can be enticing for babies and toddlers, but they can also pose a fall risk. Install window guards or stops to keep your child safe while allowing fresh air into your home.
10. Choose Safe Toys
When selecting toys for your baby, look for age-appropriate options that don't have small parts that can be easily swallowed. Be aware of any recalls or safety warnings related to toys and baby products.
We have an array of toys ranging from 0mnths+ upto 3yrs+

11. Be Mindful of Cords and Blinds
Cords from blinds and curtains can be a strangulation hazard. Keep them out of reach by using cord cleats or anchors, or consider cordless window coverings.
12. Supervision is Key
No amount of baby-proofing can replace the need for attentive supervision. Always keep a close eye on your baby, especially when they are exploring new spaces or playing.
13. Stay Informed
Stay updated on the latest safety recommendations and recalls related to baby products and equipment. Join parenting forums or groups to connect with other parents and share information and experiences.
Baby-proofing your home is a continuous process that evolves as your child grows and becomes more mobile. Regularly assess your surroundings to identify and address new hazards. Remember that while creating a safe environment is essential, allowing your baby to explore and learn within those boundaries is equally important for their development. With these baby-proofing tips in mind, you can provide a secure and loving environment for your little one to thrive.
Active Baby is your top Canadian Online Baby Store with store locations in Langley, Kitsilano & North Vancouver. Don't miss out on any deals or exclusive offers. Sign up for our Newsletter.
The brands we love: Bugaboo, Uppababy, Clek, Diono, Babybjorn, Baby Jogger, Beaba, Thule, ERGObaby, Mountain Buggy, Peg Perego, Maxi Cosi, Chicco, 4moms, Little & Lively, Minimoc, North Face, Sorel, Stonz, Mymayu, Bogs, Yumbox, BabyZen Yoyo and more.