Posted by Active Baby on 2018 Apr 14th
Having a baby doesn't need to slow you down or keep you from doing the things you love, even if that means travel. But if you are always on the move, or if you like to take longer trips, then you are going to want a stroller that makes it as easy as possible. Fortunately, no matter what your needs and plans may be, there will be a stroller to match.
Air Travel
Whether you are a frequent flyer, or simply heading out on a family vacation, the Babyzen Yoyo+ 6+ Stroller is going to be your perfect travel companion. Compact and lightweight, it is designed to glide down the aisle of an airplane and fold to an incredibly compact size (20.5 X 17 X 7 inches). Once folded, it is airline certified as the size of a carry-on and will fit in the overhead compartment.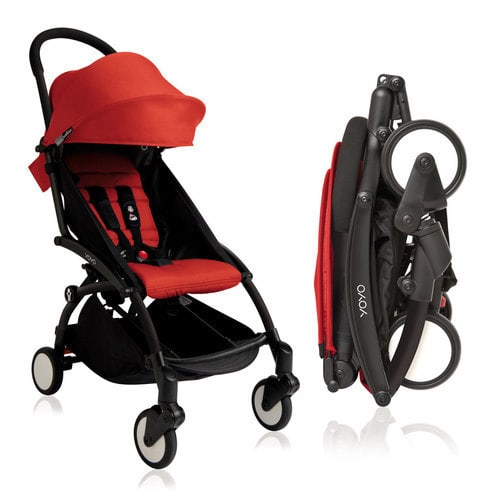 Weighing only 12.8 pounds, the Babyzen Yoyo+ 6+ stroller can also be easily carried with the included carrying strap for those moments when your little one wants to walk and features a simple one-hand fold and unfold.
Using an adaptor (sold separately), the Babyzen Yoyo+ is compatible with the Nuna and Maxi-Cosi car seats, allowing you to roll onboard, use the car seat to secure baby for the flight, and store the stroller neatly overhead. How convenient!
Public Transport
Getting around in the big city can be challenging at times, especially if your busy day requires you to make use of public transportation, while still needing a stroller to navigate crowded city sidewalks. What can you count on to be sturdy and reliable, while also light and compact?
The BabyJogger City Tour has you covered
At only 14.21 Lbs, the BabyJogger City Tour is light enough that you can carry it easily with the included shoulder strap, and the seat can be reclined to a near flat position! The UV 50+ Canopy includes a built-in canopy extension and is 3 fold with a peek a boo window.
The Baby Jogger City Tour stroller is the newest and the most compact travel stroller of city series strollers and it fits the overhead console of the airplane perfectly and comes with a backpack-style carry bag for your convenience.
Travel in Your Car
Even when you are not taking a long trip by plane or pushing your way onto a crowded bus or train, you may still find yourself needing to fit your stroller into your trunk as you go out to do some shopping, visit family and friends, or run other errands.
In this case, you will want something that is small enough to bring with you and fit in your trunk while still leaving a bit of space for other goods. You'll also want it to be light enough to lift into and out of your car often. Once again, you are covered, this time by the Bugaboo Bee5 Stroller.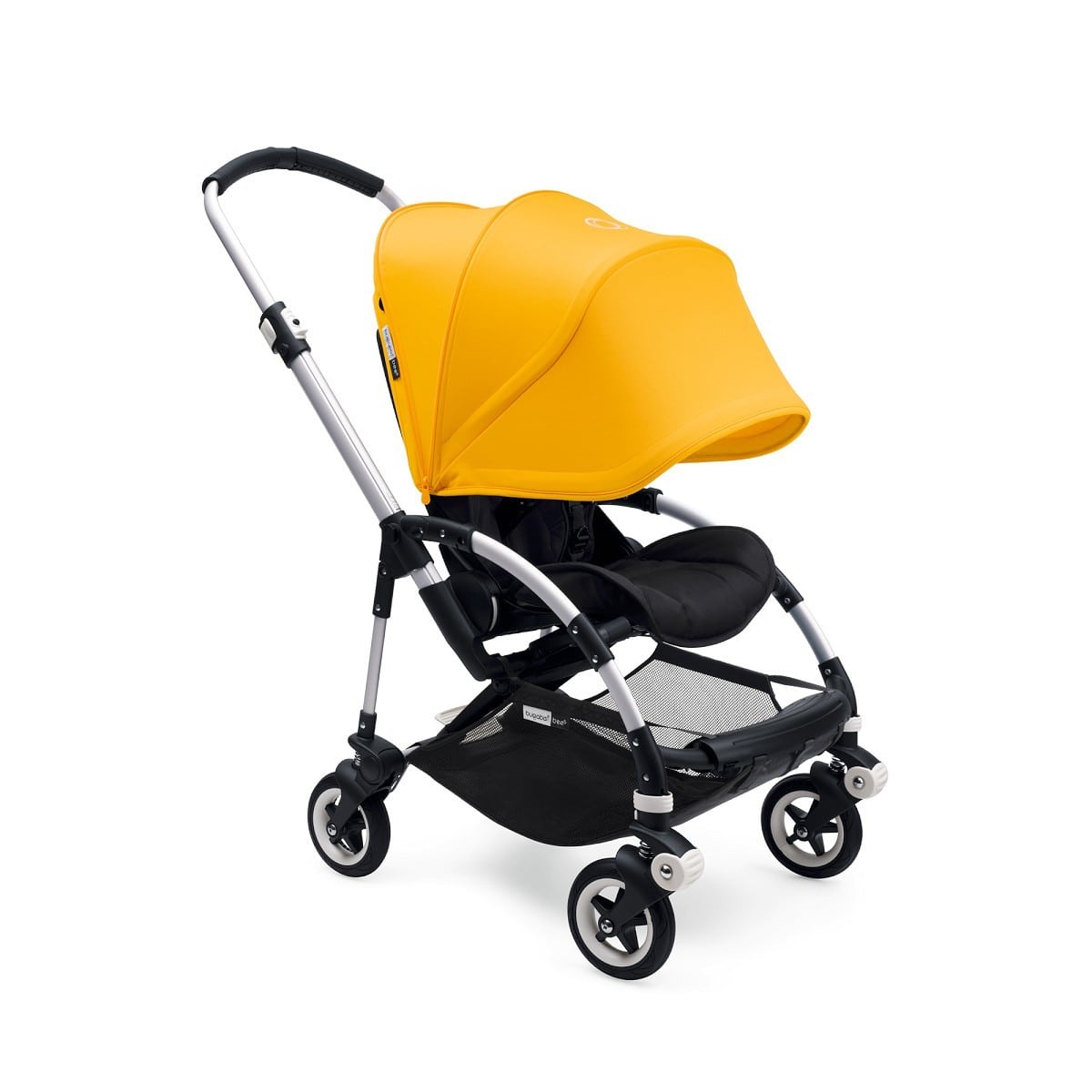 The Bee5 folds down easily to a remarkably compact size, and at 19.6 lbs, it is light enough to put into your trunk without struggle. It can even be carried by adjusting the position of the handlebar once folded. Stairs will no longer be a problem!
The Bee5 is compatible with Nuna and Maxi-Cosi car seats, creating an excellent "snap and go" system. With a bassinet available separately for purchase, the stroller does recline to a totally flat position for proper newborn positioning.
This is a stroller that you will love to push and bring with you anywhere you may go.
With these quality strollers, you need never curb your desire to get out and explore again, knowing that your little once can accompany you anywhere your adventures may take you, in safety, comfort, and style!