Active Baby is a local family business owned by North Vancouver residents Chen and July, parents of 3 young girls. Being active parents themselves inspired the idea of bringing high quality outdoor baby products under one roof to serve the local community. In 2009, when their first daughter was 18 months old, Active Baby was born.
Created with the concept of connecting with, supporting and growing a green and active community, the store was filled to the brim with a unique selection of outdoor and eco-friendly baby products. It was born to fit into an active and green-living lifestyle that many families embrace on the North Shore.
In the Spring of 2014, during it's 5th year of business, the store moved from its original location at Capilano mall to the popular upper Lonsdale area. This move allowed for growth, and they now carry a wide selection of strollers, car seats, child carriers, travel gear, feeding and nursing products, furniture, heath and safety gear, toys and organic child clothing. Being a unique local baby store, Active Baby also carries numerous hand-picked locally made baby products designed or made in Canada.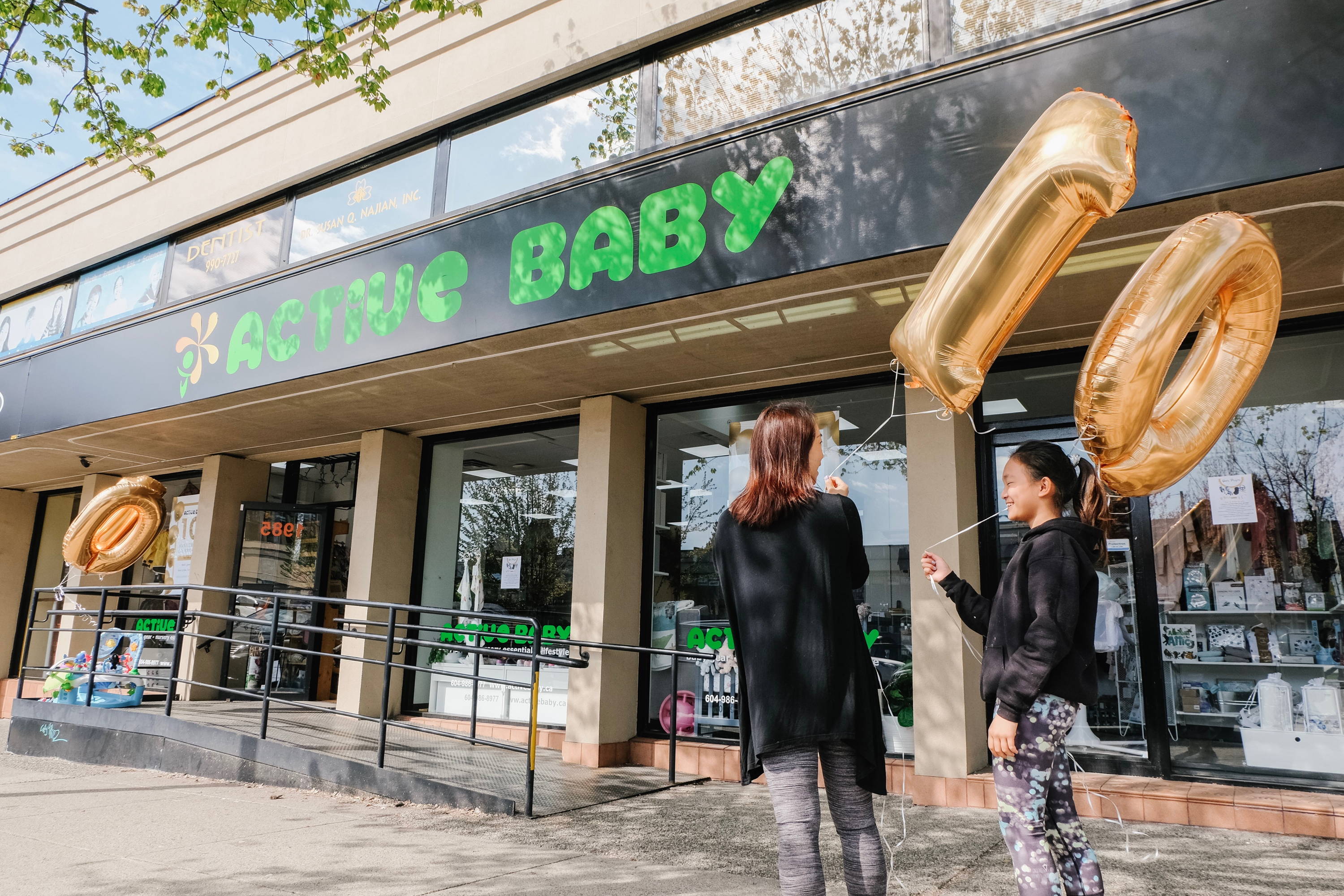 Summer 2015, when Chen and July's youngest daughter was just turning 1, the store added to their family, opening a new location in Langley, a young and fast growing city in Metro Vancouver. Conveniently located in the Langley Crossing Shopping Centre, Active Baby continues to deliver high quality baby products and in-store services to local parents.
Their latest edition, in the Summer of 2019, Chen and July opened up a new location in Kitsilano. This has quickly become Active Baby's flagship location, filled with beautiful, high quality products.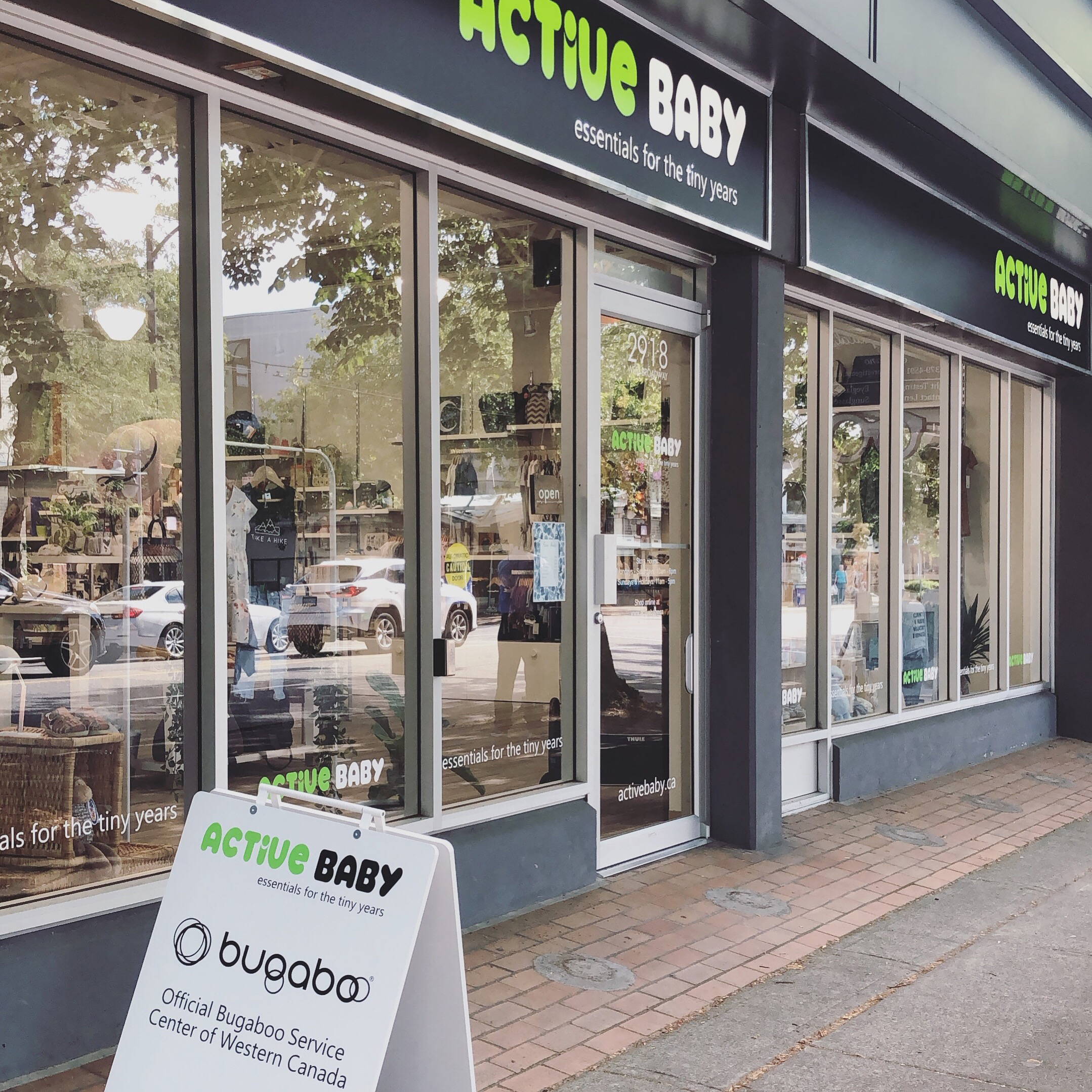 ---
2009. Active Baby was born.

Here is how Active Baby started at its orginial location at Capilano Mall, North Vancouver in 2009.
The store has evolved from an outdoor baby store to a lifestyle baby boutique that fulfill parents' daily needs for their young children with curated selection on innovative, trendy and stylish children's products.
---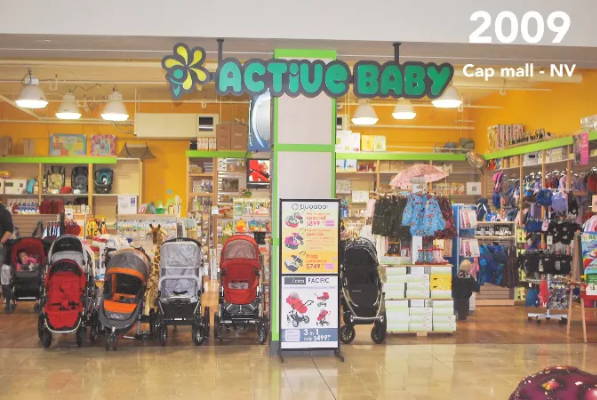 ---
2015. Langley Store Open
Pictured are Chen and July on the Grand Opening of the Langley store in 2015!
The store has been welcomed by local Langley community by its unique selection of products and warm personable customer services. A lot of be-loved local brands have been introduced to the store since the store was opened in Langley.
---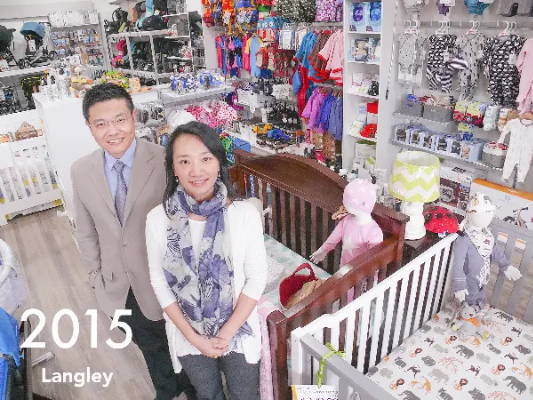 ---
May 2019. 10th Anniversary

Here are Chen, July and their three girls at the North Vancouver location during its 10th Anniversary event in May 2019. It was an amazing event celebrating this great 10 Year milestone with all staff members and many customers who joined us. Thank you for your continued support over the years!
---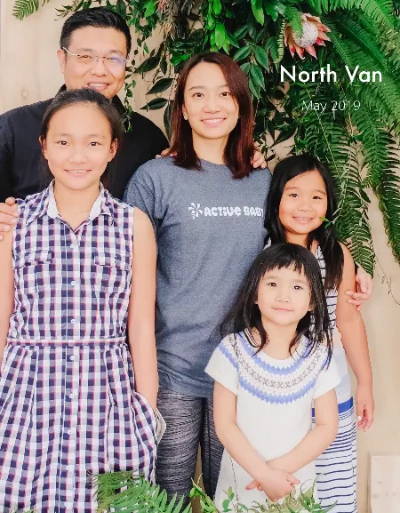 ---
June 2019. Kitsilano Store Open

A new chapter has begun in June 2019. We found a new location for Active Baby at Kitsilano on West Broadway, Vancouver. Now our quality product lines are conveniently available to our downtown customers too. We are so excited to be part of Kitsilano community.
It's been a dream of ours for a long time. From our early beginnings in North Vancouver 10 years ago, our goal has always been to reach out to parents all over the Lower Mainland, offering great products, service, and advice.
---