If you already own a dwinguler playmat at your home, you know how soft it is. It instantly creates a fun and safe play area for your active little ones to roll over and to play toys on. We think you do want to win a large dwinguler playmat at this holiday season. So here is the giveaway! One lucky winner will have the chance to take one large dwinguler playmat home this month.
Simply follow the instructions on the rafflecopter enter form to enter to win. One lucky winner will be drawn by the end of the month. Good lucky everyone!
Terms and Conditions: Open to Canadians only. The name of the winner will be announced on our Facebook page. Should the prize not claimed within 7 days, a new winner will be drawn. To claim the prize the winner can either call us (1.877.986.8977) or email us (info@activebaby.ca). If in-store pick up is not an option, we can ship the prize, with the winner responsible for the shipping fee.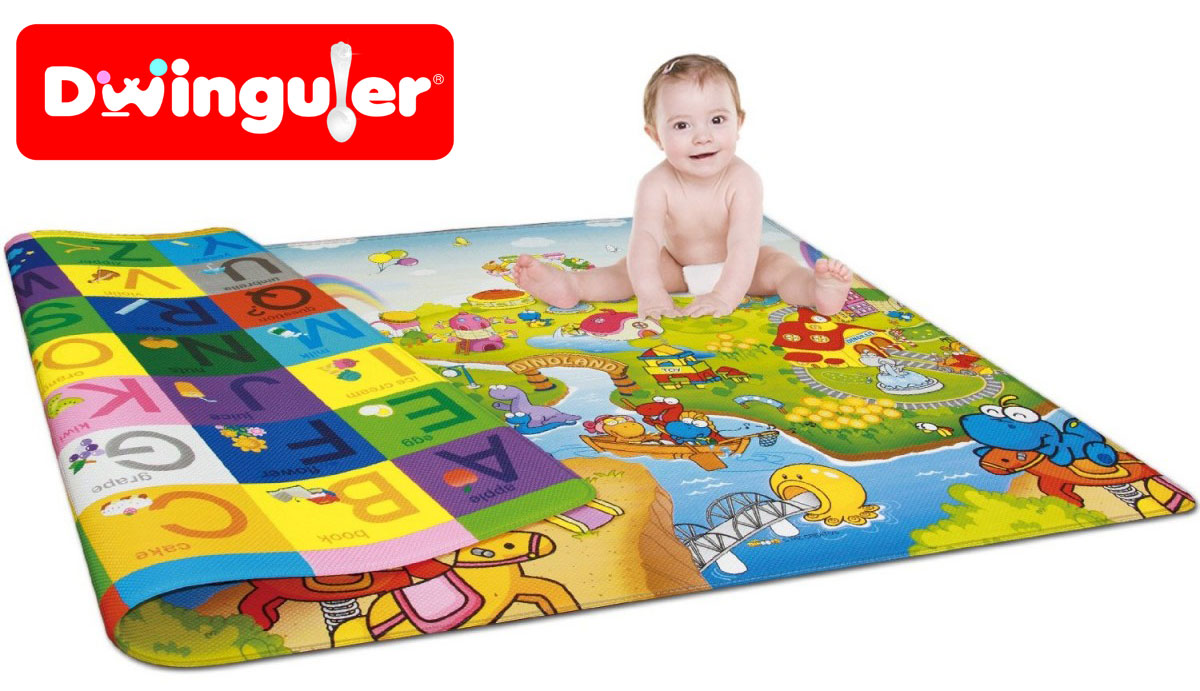 About Dwinguler
Dwinguler helps create a space that is safe and hygienic for them to roll, crawl, toddle, and play! Giving you peace of mind and providing the best for your baby, Dwinguler Playmats are a great alternative to hard floors. They are fun, full of colour, practical and functional, and most important of all, they are premium, non-toxic and the right choice for your baby.
Dwinguler baby products, made by I&S in Korea, are synonymous with safety and eco-friendliness. A popular product with parents around the world, Dwinguler baby products are made with eco-friendly materials and are absolutely safe for babies and the family. These baby products are fully tested and compliant with worldwide safety standards for chemical based children's products.
Dwinguler specializes in premium baby and kids play mats that are non-toxic, eco-friendly and made with proprietary embossing techniques. Dwinguler's range of play mats complies with the requirements of CPSIA and European Commission Toy Standards. The best in playroom mats, scoring high on child safety and development, Dwinguler Playmats make life easy and safe for children and the family. Available in many educational designs, sizes, and with superior cushioning and waterproofing. They are perfect for use around the home, playrooms, the nursery, bedroom, child care centers, kindergartens, and schools. With their superior cushioning, Dwinguler Playmats work perfectly in spacious play rooms, homes with hard floors including timber and tiles; they also work well on carpeted areas thanks to their waterproof surfaces.
At Active Baby, we stock Dwinguler playmats in different styles and Dwinguler Rainbow Castle Playpen, which can make a perfect play area for active little ones indoors.