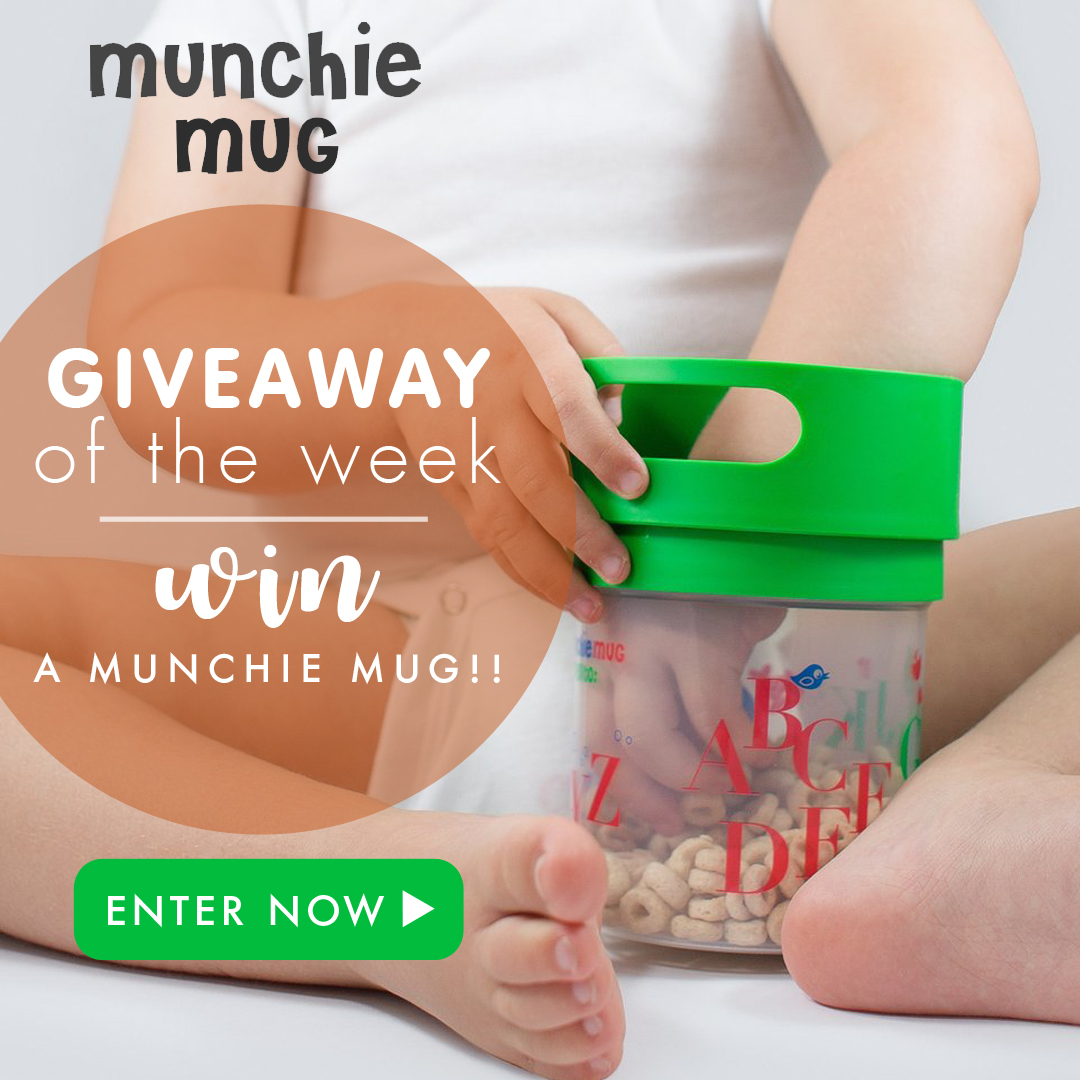 Munchie Mugs are the only spill-proof snack cup that features a patented fabric lid that is dishwasher safe, food-grade, soft on little hands, and actually works! It's completely BPA,Phthalate, Lead and PVC free, and made with FDA food-grade compliant materials. And they are all proudly made in USA!
Munchie Mugs just won TTPM's Best Feeding Product for 2017 and had an amazing feature by The Baby Guy NYC, Project Nursery, Spectrum Sensory Speech and Guidance Guide. The Munchie Mug is entirely invented, patented and manufactured by a dad in North America, and is already very popular in the US. Up until recently, we are so honoured to be the first retailer to carry Munchie Mugs in BC!
We are so excited to bring Munchie Mug to our store. There is a no better way to introduce a new arrival than a GIVEAWAY! So, here you go!
This week, 2 lucky winners will be winning one munchie mug for their child. Good luck with winning!